'Superman and Lois' Has More In Common With 'Friday Night Lights' Than a Typical Arrowverse Drama
Superman & Lois is a new kind of superhero drama TV series that is earning acclaim from critics as well as pop culture fans. Although the show is relatively new to television, it is already getting rave reviews for the unexpected way that it tackles the mythos of superheroes and their psyche, and just a few short weeks after it debuted, it was renewed for an upcoming second season. Recently, showrunners on Superman & Lois opened up in an intimate interview to Entertainment Weekly, discussing that the series has taken many cues from a particularly iconic television show that went off the air in 2011.
What is 'Superman and Lois' about?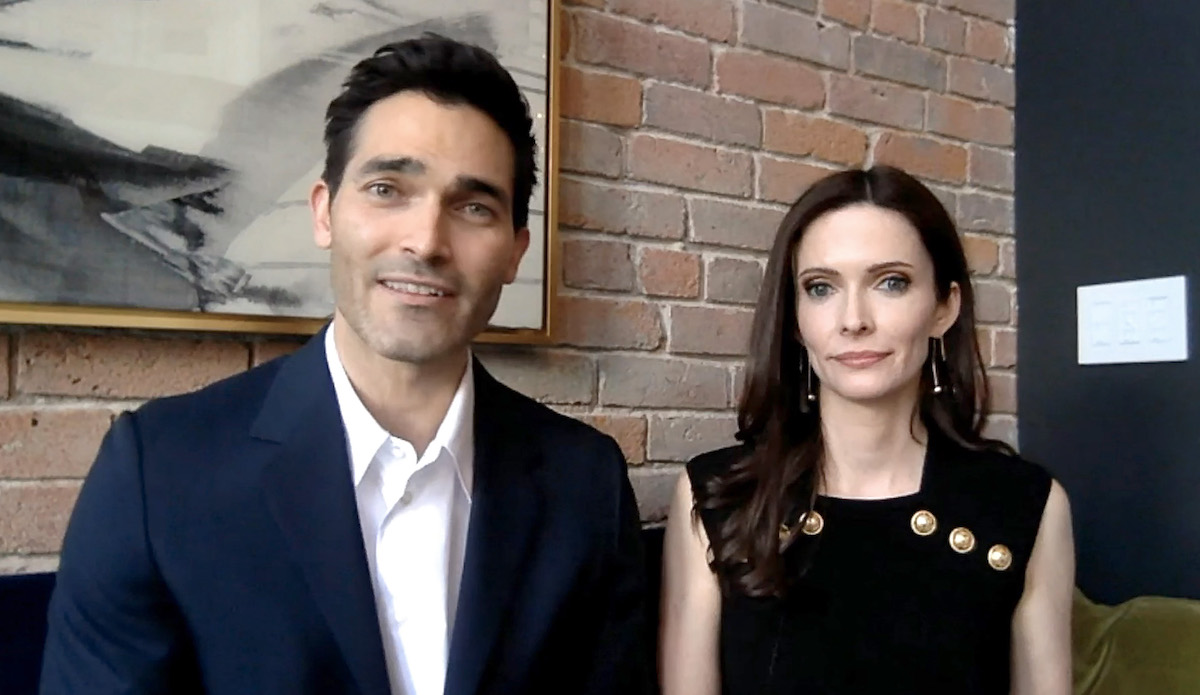 RELATED: Is 'Superman & Lois' Getting a Season 2?
Superman & Lois is based on the DC Comic legacy characters Clark Kent (better known as Superman) and his longtime love, journalist Lois Lane. Superman & Lois is set in the Arrowverse, sharing characters and storylines with many of those characters. The series premiered on television in February 2021, and right away, fans realized that Superman & Lois wasn't exactly what they might have expected.
The series focuses on Clark Kent and Lois Lane, who relocate to the suburban community of Smallville in order to raise their two teenage sons, Jonathan and Jordan. In addition to dealing with many of the typical issues that many families all around the world experience, the family encounters The Stranger, a mysterious figure who spells intrigue and danger for Clark, Lois, and their boys.
'Superman and Lois' shares some similarities to 'Friday Night Lights'
RELATED: Fans Are Finally Getting Another Superman TV Series
With stars like Tyler Hoechlin in the lead, Superman & Lois has struck a chord with fans who enjoy discovering a new part of the Superman story. Still, with some superhero histrionics involved, the series is, at the heart, a family drama.
According to a recent report by Entertainment Weekly, a big part of Superman & Lois involves Clark Kent's struggle to parent his children while keeping the truth of his powers under wraps.
Showrunner Todd Helbing admitted that in preparing the series for television, he and other producers looked to the show Friday Night Lights for inspiration, writing storylines that focused on economic recession and the realities of small-town life.
"There's so many small towns in America where this is happening, and it just felt like a current way to reflect on just kind of what's happening in our country right now," Helbing said.
Even the way that the series is filmed is reminiscent of Friday Night Lights, utilizing the same muted color palette and "Midwestern" look. Additionally, Helbing said that viewers can expect to see a similar story trajectory: "Sometimes the Superman story is a true Superman story, and it's just him being kickass and influences the story in a way that you might not expect."
How long did 'Friday Night Lights' run on television?
RELATED: How to Stream 'Friday Night Lights' for Free
It makes sense that showrunners for Superman & Lois would look to Friday Night Lights when creating their new kind of family drama — because to many, Friday Night Lights is the most iconic of all television family programs. The show premiered on television in 2006, and told the story of a high school football team in the fictional town of Dillon, Texas.
With heart and humor, the young people and families in the show dealt with many issues that people in rural America deal are forced to confront every day — everything from divorce and family separation to drugs and lack of economic opportunities.
Friday Night Lights went off the air in 2011, but found new life in syndication, and continues to inspire fans (and television writers and producers) to this day – proving that certain storylines and themes remain evergreen.