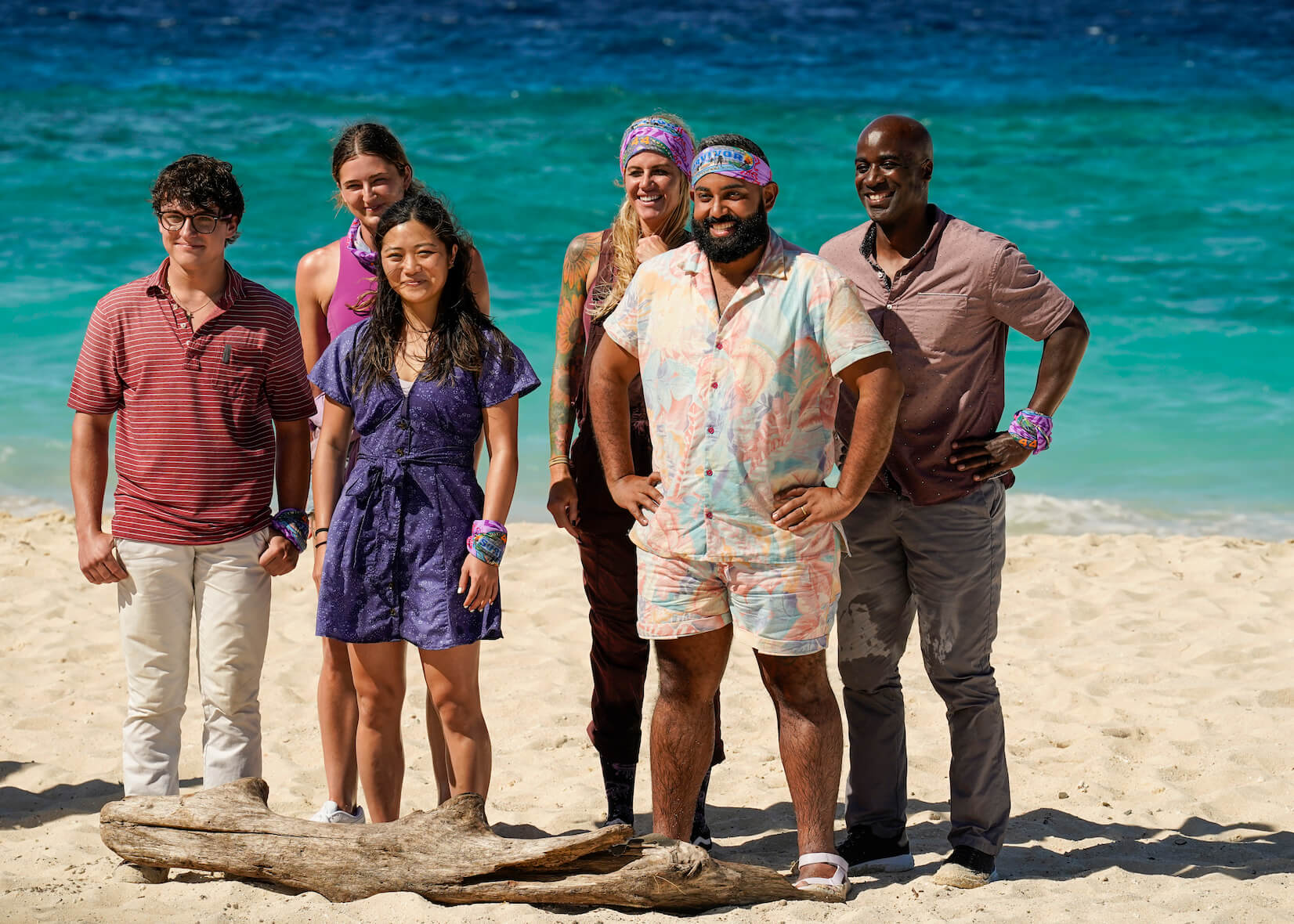 'Survivor 45' Cast: What Happened to Bruce Perreault in Season 44?
What happened to Bruce Perreault in 'Survivor 44' that took him out of the game? Here's what to know about the 'Survivor 45' cast member.
CBS's Survivor 45 is finally here, and fans can't wait to learn more about the 18 contestants vying for their shot at $1 million. Several Survivor 44 cast members experienced game-changing injuries, and some castaways had to be medically evacuated from Fiji. Bruce Perreault was removed from the competition early due to a head injury. Thankfully, he's back in Survivor 45. So, what exactly happened to Bruce in Survivor 44?
What happened to 'Survivor 45' cast member Bruce Perreault in 'Survivor 44'?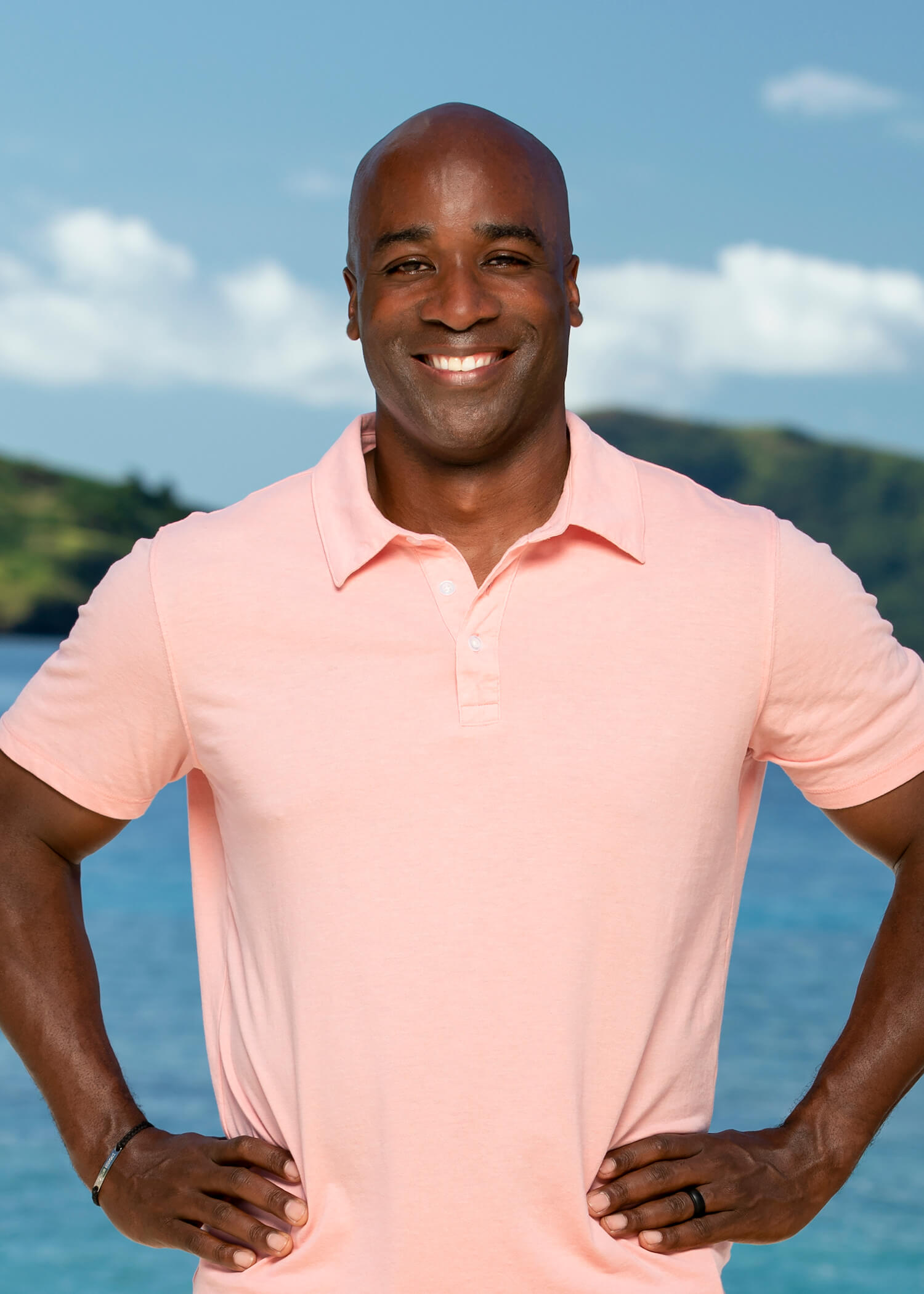 Survivor 45 cast member Bruce Perreault was excited to compete in Survivor 44. Unfortunately, a head injury took him out of the game within 12 hours. During the first challenge, the 46-year-old insurance agent felt he had something to prove as the oldest man in the competition. Unfortunately, he plunged head-first into a beam, gashing his head open.
"When I initially hit my head, I wanted to vomit," Bruce shared with Parade. "It wasn't even like it wasn't even something that was voluntary. It just literally hit my head and I felt nauseous. Right there is the first sign of a concussion."
While the medics initially cleared Bruce to continue the game, he experienced severe head pain and lethargy that night. The doctors then told Bruce they needed to medically evacuate him.
"But when it happened, everything was hypersensitive," he said. "I could hear everything, my eyes could see everything. I could hear the doc talking about me going to get looked at because we don't know if there's a potential brain bleed. That's what he said. That freaked me out. That was when I started to panic. And it was like, 'OK, now it's time for me to go. I don't want it to be me.'"
Bruce confirmed he had a concussion after the Survivor medical staff took him to a hospital in Fiji. "They determined after doing a CT scan that there was no brain bleed. That was the biggest thing," he added. "That was the scariest part of it all. Once they determine that, they're like, 'He's concussed.' But I knew it. Because I coached football for years. And I went through concussion protocols."
Thankfully, after a week, Bruce felt better. "It did take a couple of days. It took about three days to start feeling a little normal," he told Parade. "But after all was said and done, it took about a week to feel comfortable to move and read and watch TV and stuff like that."
He explained how he learned that Jeff Probst invited him back on the show
While Bruce Perreault had an unfortunate ending in Survivor 44, he gets a second chance in Survivor 45. Jeff Probst asked Bruce to compete again, but Bruce initially had no idea. While talking to Entertainment Weekly, he explained how he felt his phone buzzing all night but ignored it, as he was out with friends.
"And then my wife and I came home, and it was 12:45," Bruce shared. "I laid in bed, and my wife was already in bed, and she's kinda looking at comments people are sending through social media. And my wife was reading it, and I was like, 'Oh, let me check my phone real quick.' So I grabbed my glasses, and I'm laying in bed, and I looked at my cast and everything that people are saying about them. And I'm like, 'Yes, yes, yes, yes, yes.'"
Bruce then found Jeff Probst's podcast episode that announced that he was welcomed back to the show. "It brought all the emotions I had — nine months of emotions," Bruce added. "Because I knew what happened to me, and I didn't tell anyone."
Survivor 45 premieres Wednesday, Sept. 27, 2023, at 8 p.m. ET on CBS.
For more on the entertainment world and exclusive interviews, subscribe to Showbiz Cheat Sheet's YouTube channel.