'Survivor': Can Contestants Brush Their Teeth?
Survivor Season 41 is back on, according to iconic host Jeff Probst. Fans can't wait to see what's in store going forward, but there are plenty of lingering questions regarding rules for contestants on the show. Competitors are only allowed to bring a few items, and they aren't given much during filming. But can they brush their teeth with real toothpaste? Here's what we know.
What items does production give contestants on the show?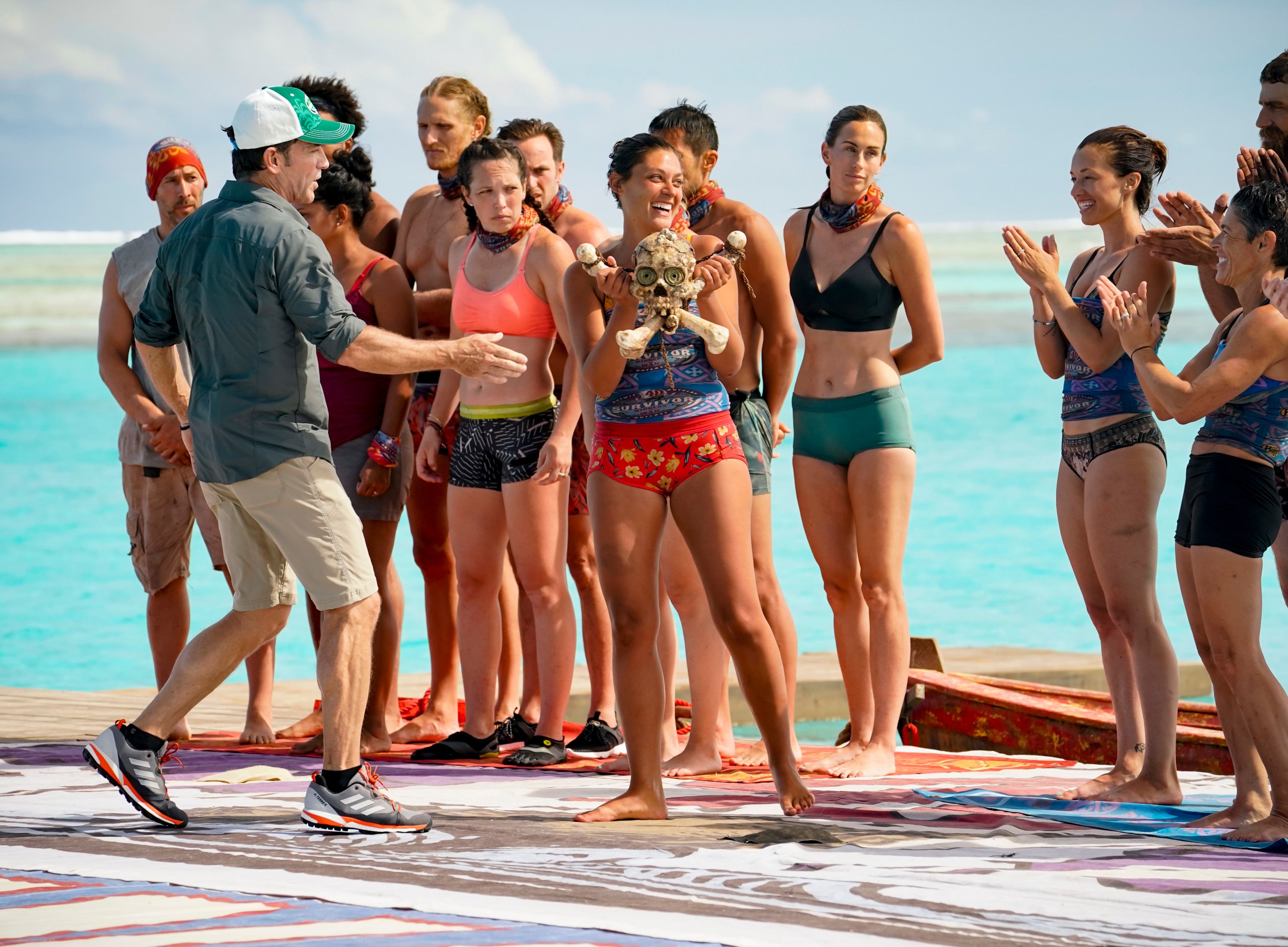 Fans can't wait to see what's in store for Survivor Season 41 — and there's no doubt the contestants will have to deal with the same limitations the others dealt with on seasons prior. So, what items can contestants bring with them?
According to the Survivor Fandom page, contestants can bring one "luxury item" with them, but aside from this, the rest of their luggage doesn't head to the beach. The clothing the contestants wear also needs pre-approval from production. Production also strip-searches contestants before the show begins to ensure they aren't sneaking in anything valuable.
Competitors can't steal from each other, either — and this is also true for hidden immunity idols. While competitors might be able to rifle through each other's personal things to see if another competitor has an immunity idol, they can't steal it if they see it. Competitors will typically conceal their hidden immunity idol to avoid detection from others which may put a target on their back in the game, though.
Can 'Survivor' contestants brush their teeth?
Contestants on Survivor are expected to weather the elements for 39 days — and the same will likely hold true for Survivor Season 41 contestants. This does bring up a few practical questions, though. Are contestants allowed to brush their teeth while stranded on Fiji?
Andy Denhart, the owner of Reality Blurred, published an article on Today answering fans' burning questions. And one fan asked if the cast get their own personal hygiene items, Denhart responded, "Yes and no."
"They have access to a container with necessary supplies, such as feminine products, birth control, vital medications, contact lens solution, sunscreen, and insect repellent," Denhart explained. "Otherwise, they're on their own." This means razors, toothbrushes, and other luxury items aren't provided, and many contestants seem to get laser hair removal or teeth whitening prior to coming on the show for that reason.
Hannah Shapiro, a past contestant, talked to Mic about this query as well. "We mainly brush our teeth with bamboo on the island," she explained. "It's a lot of scraping teeth with dirty sticks."  
Is 'Survivor' Season 41 filming?
So, is Survivor Season 41 back on for filming? According to Probst, it is. He took to Instagram to make his announcement in March 2021.
"Hey Survivor fans, I have some exciting news to share," Probst said on March 22 via Instagram. "Survivor's going back into production. Fiji has invited us back to their beautiful country to shoot season 41." He then added that after much anticipation for the upcoming season, he's never been more "pumped" to get back to filming. "You got to live your life like it's one big, great adventure, and Survivor fulfills that," he added.
As for when fans can expect to see the season air, it could until after summer 2021. Contestants had to quarantine for 14 days once arriving in Fiji. But reports also suggest the season 42 cast is also already chosen and will being quarantining in May, so it could be a quick turnaround between the two seasons.
Check out Showbiz Cheat Sheet on Facebook!