'Survivor' Fans Believe an Upcoming Season Will Feature Returning Castaways
Survivor hit the reset button with season 41, and host Jeff Probst declared that the CBS reality competition series had entered a "new era." Since then, Survivor has subjected its castaways to new twists, a rigorous 26-day schedule, and fewer resources. But although the game has changed in the past year, some fans believe that the tradition of bringing back former players will make a comeback soon.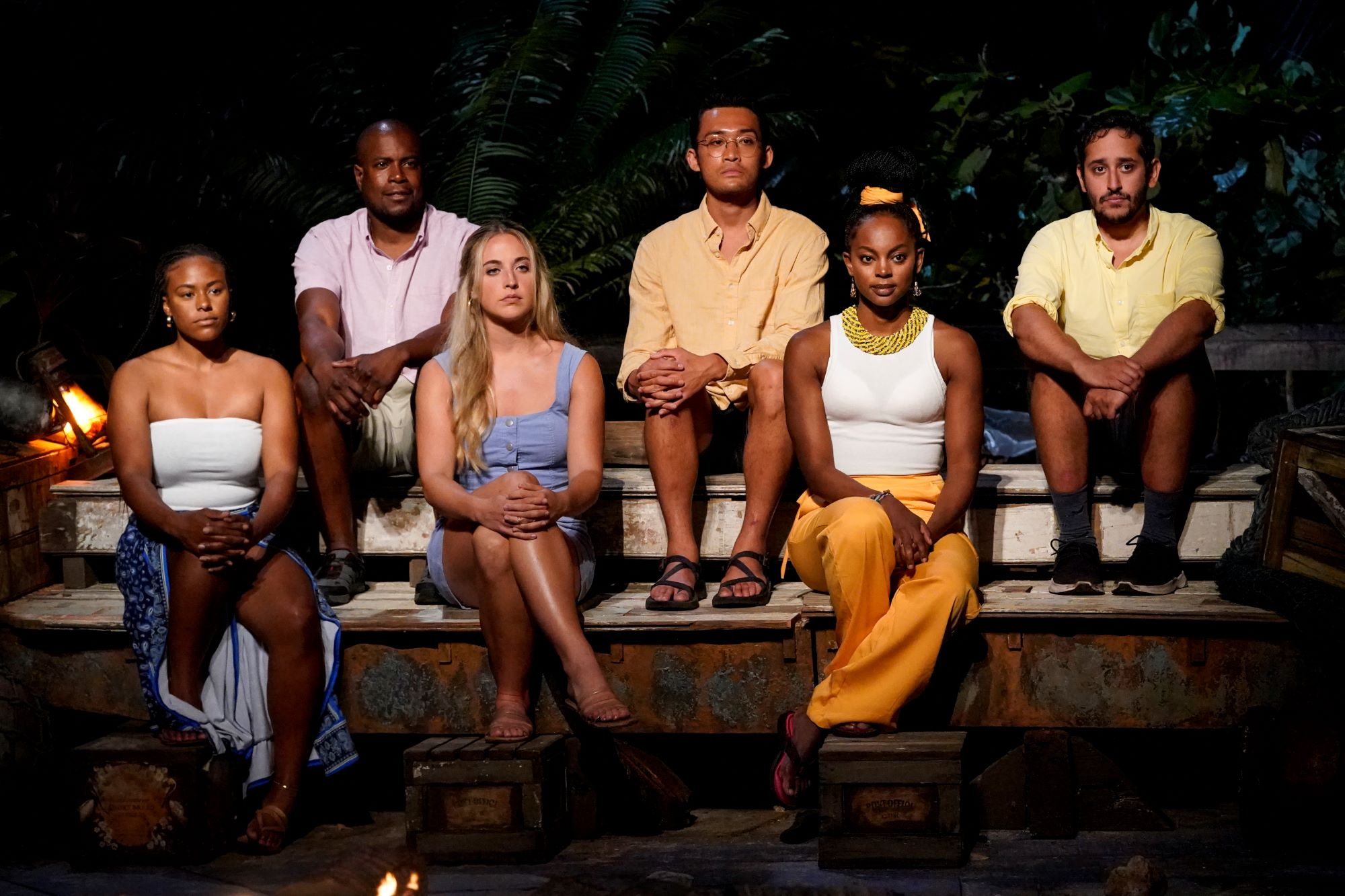 The 'Survivor' Season 43 preview teases new castaways
Unfortunately, fans will not see any familiar faces when Survivor Season 43 premieres in late 2022. As seen in the preview, a new batch of castaways will fight for the title of Sole Survivor. And thanks to Inside Survivor, we might know the identity of the future contestants.
The rumored cast list includes:
Cassidy Clark (25), a fashion merchandising major from San Marcos, TX
Cody Assenmacher (35), an account manager from Honolulu, HI
Dwight Moore (22), a computer science student from Memphis, TN
Elie Scott (31), a psychologist from Salt Lake City, UT
Geo Bustamante (35), a web designer from Honolulu, HI
Jay Jones (37), an event curator from Philadelphia, PA
Jeanine Zheng (24), a UX designer from Hamilton, MA
Jesse Lopez (26), a Ph.D. student from Durham, NC
Justine Brennan (29), a regional sales manager from Los Angeles, CA
Karla Godoy (28), an educator from Washington, D.C.
Lindsay Carmine (42), a pediatric nurse from Downington, PA
Mike Gabler (50), a heart valve specialist from Meridian, ID
Morriah Young (28), a content creator from Philadelphia, PA
Noelle Lambert (25), a Paralympian from Londonderry, NH
Nneka Ejere (42), a director of operations from Weatherford, TX
Owen Knight (29), an admission counselor from New Orleans, LA
Ryan Medrano (24), a fitness instructor from El Paso, TX
Sami Layadi (19), a student from Las Vegas, NV
Some 'Survivor' fans believe former castaways will return in the near future
One Survivor fan took to Reddit to discuss possible spoilers indicating that CBS's plan for season 45 is another "Second Chance" or "Heroes vs. Villains" theme. As many will recall, Survivor Season 31 featured returning castaways chosen by the public to receive another chance at winning the game. And Survivor Season 20 pitted famous "hero" contestants against infamous former "villains."
One Reddit user commented, "I sincerely hope that 45 is returnees. Obviously, we need fresh faces, too, but another second chance season would be amazing."
Another fan said, "I believe Jeff said in interviews that Heroes vs. Villains 2 would likely never happen since now Survivor contestants are more complex than 'Heroes and Villains,' so this is already wrong."
They added, "I wouldn't be surprised if 45 had returning players, but I think what they're trying to do is build a new group of people 41 onwards to be their new stars since their older stars [are] being more and more unable to compete."
Of course, the network has not confirmed this rumor, and fans likely won't know the theme of season 45 until the season 44 finale, which will air in the spring of 2023. So we won't know if Survivor plans to bring back former castaways in an upcoming season until next year.
Which players should return?
While Survivor Seasons 41 and 42 were controversial because of twists, there's no doubt that fans mostly loved the castaways. And there are already a handful of players from both seasons that deserve a second chance.
From season 41, the first name that comes to mind is Shan Smith, of course. Shan dominated the first half of the season. But her fellow tribemates caught on to her masterful gameplay, and they voted her out. Other contestants from season 41 that we believe deserve a comeback are Xander Hastings and Ricard Foyé.
From season 42, Lindsay Dolashewich, Omar Zaheer, Drea Wheeler, and Hai Giang all earned another chance at competing for the title of Sole Survivor. And we can't forget that Jackson Fox, medically evacuated on Day 3, never really had the opportunity to play the game.
So, even though we're only two seasons into Survivor's "new era," there are already a good number of players who could return.
Survivor Season 43 premieres in the fall of 2022 with a new batch of castaways.
RELATED: 'Survivor' Isn't New Tonight, but Fans Already Think They Know Who Wins Season 43