'Survivor' Isn't New Tonight, but Fans Already Think They Know Who Wins Season 42
Fans might already know who wins 'Survivor' Season 42 a few months before it premieres, thanks to spoilers on a 'Survivor' Reddit page.
Survivor Season 41 ended only a couple of weeks ago, so it's not new tonight, Dec. 29. However, some fans have already moved on to season 42. CBS showed a trailer for the upcoming season at the end of season 41's finale, but the network has yet to release a cast list. Of course, numerous leaks have spread across the internet, so it's not difficult to find out who makes up the new group of castaways. And one fan already claims to know who wins Survivor Season 42.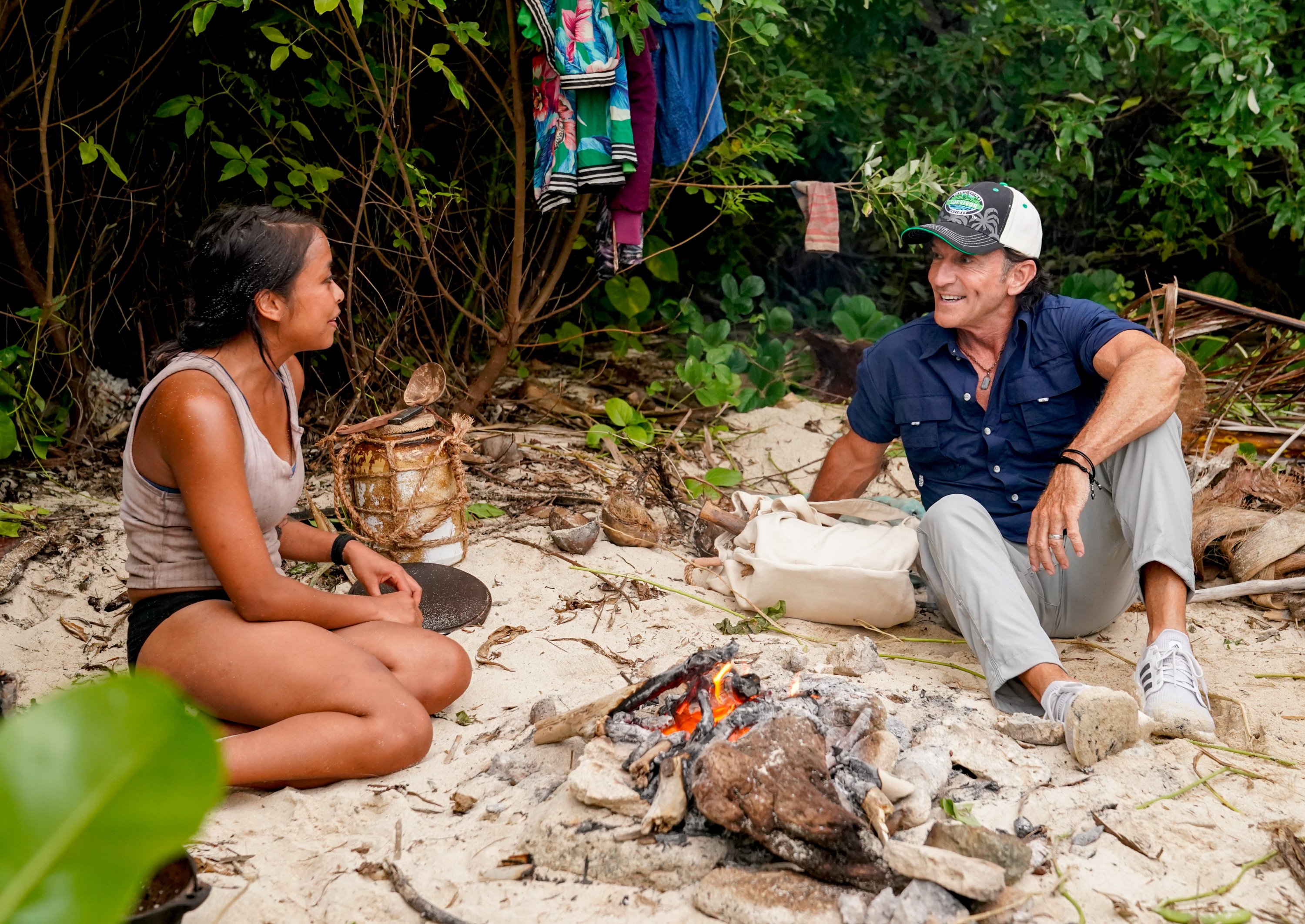 'Survivor' isn't new tonight, Dec. 29, but it returns in spring of 2022
Unfortunately, Survivor doesn't return with new episodes until 2022. But the good news is that fans won't have to wait very long for the new season of Survivor. And given that there was almost a year and a half hiatus between season 40 and season 41, we believe that this wait will go by fast.
Survivor Season 42 will premiere on Wednesday, March 9, 2022, at 8 p.m. ET. CBS will treat fans to a two-hour special premiere, but the episodes will reduce to one hour in the following weeks.
Of course, Jeff Probst will return to host Survivor Season 42. And the castaways will endure the same 26-day struggle that the last cast went through in season 41.
A Reddit user believes they know the boot order for 'Survivor' Season 42
One fan created a Reddit thread on the Survivor Spoilers Reddit page that listed the entire boot order for season 42. They claim to know a source tied to production who relayed the spoilers to them. Before the Reddit user revealed the alleged eliminations and winner of Survivor Season 42, they wrote, "I know many of you think I'm full of it, and that's fine believe what you want, it'll just make it all the more fun for me once the season premieres."
The alleged boot order is as follows, "18th: Jackson [Fox], 17th: Lydia [Meredith], 16th: Daniel [Strunk], 15th: Romeo [Escobar], 14th: Rocksroy [Bailey], 13th: Lindsay [Dolashewich], 12th: Tori [Meehan], 11th: Mike [Turner], 10th: Marya [Sherron], 9th: Swati [Goel], 8th: Jonathan [Young], 7th: Zach [Wurtenberger], 6th: Maryanne [Oketch], 5th: Chanelle [Howell], 4th: Hai [Giang], 3rd: Omar [Zaheer], 2nd: Drea [Wheeler], and Winner: Jenny [Kim]."
The Reddit user offered up more specific information regarding some eliminations. But other fans were skeptical that someone would know this much about the upcoming season. One Reddit user commented, "To me, this boot order sounds too good to be true." Another person added, "This is way too detailed to be real."
A Reddit user also called out the author of this post for publishing fake details about Survivor Season 41. They wrote, "Can you explain the fake boot lists you posted and then deleted for [season 41] then if you want us to believe this?"
So, it's safe to say that fans should take this alleged Survivor Season 42 elimination list with a grain of salt. But, according to this fan, Jenny is declared the Sole Survivor.
'Survivor' Season 42 will have the same twists from season 41
The Survivor Season 42 trailer shares a few confirmed details about the new game. We know that it will be 26 days and adopt some of the same twists from the previous season.
In particular, the "Beware Advantage" is back in play. In the video, one female castaway is seen finding one of the advantages. The "secret" catchphrase they have to say is, "Potatoes have skin. I have skin. Am I a potato?"
It's unclear if "Shot in the Dark," "Do or Die," or the hourglass will appear in Survivor Season 42. But since CBS filmed seasons 41 and 42 back-to-back, it wouldn't be surprising if they are included in the upcoming game.
Survivor isn't new tonight, Dec. 29, and The Price Is Right is airing in its place at 8 p.m. ET on CBS.