'Survivor': Jeff Probst Admits It's 'Too Early' to Know if the Game Will Ever Return to a 39-Day Schedule
'Survivor' usually spans 39 days, but that changed to 26 days in season 41 because of the pandemic, and Jeff Probst doesn't know when the game will return to normal.
Survivor introduced a new fast-pace to the game during season 41, which host Jeff Probst dubbed the beginning of a "new era" for the show. Now, fans wonder if the CBS reality competition series will ever revert to its standard format.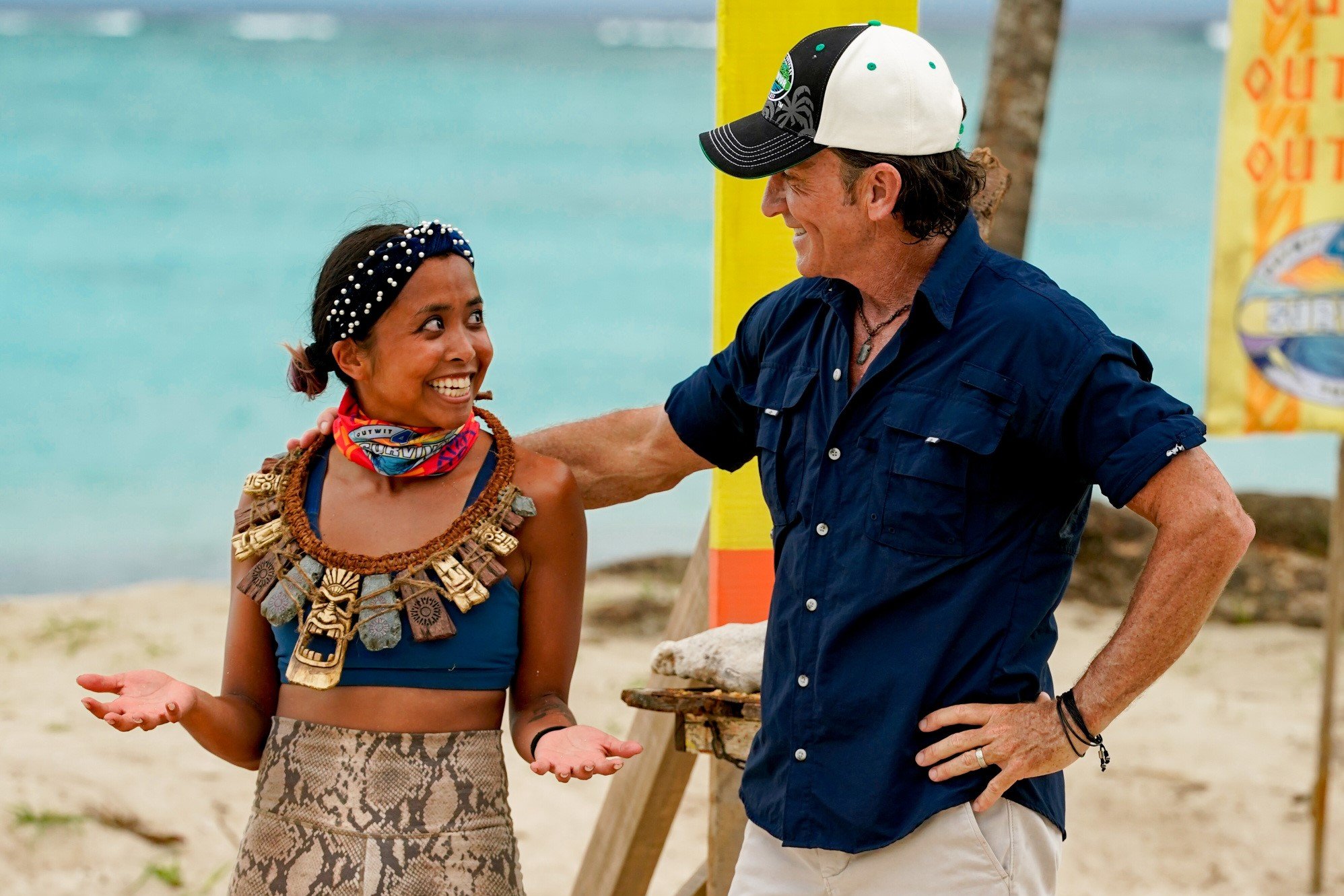 Seasons 41 and 42 of 'Survivor' are only 26 days instead of 39
Due to the coronavirus (COVID-19) pandemic, fans were without Survivor and Jeff Probst for more than a year. Thankfully, the show continued filming in the spring of 2021, and Survivor Season 41 aired in Sept. 2021. But the game looked somewhat different than it had in previous seasons.
Producers had to make changes to Survivor to abide by COVID-19 protocols and keep their casts as safe as possible. As a result, the game was reduced from 39 days to 26 days. However, the number of castaways stayed the same, so the fewer days meant fewer reward challenges and food for the contestants. Season 41 went faster as the castaways tried to survive the elements and their tribemates.
And since the producers filmed seasons 41 and 42 back-to-back, this means that Survivor fans can expect to see the same fast pace in the next set of episodes.
Jeff Probst addresses when 'Survivor' will return to normal
Before the Survivor Season 41 finale aired on CBS, Jeff Probst discussed the game with TVLine. He also addressed if the show will ever revert to its normal schedule.
"The 26 days came as a result of having to shoot two seasons back-to-back with no break," Probst said. "We knew we couldn't do two 39-day seasons. So we spent a lot of time working to make sure that we could do a full season in 26 days and that the experience would still be satisfying to the players."
The host added, "It's still too early to decide if we would ever go back to 39 days. But I will say that we do believe in the 26-day schedule. And as you'll hear during the Survivor After Show, the players fully agree that 26 days still gave them absolutely everything they wanted from their Survivor adventure."
The future of Survivor is unknown, but Jeff Probst is confident in the show's ability to entertain and fulfill everything it set out to do in season 1.
Jeff Probst previews 'Survivor' Season 42
Whether fans like it or not, Survivor Season 42 will contain similar twists and elements from season 41. During an interview with Entertainment Weekly, Jeff Probst teased what fans can expect to see in Survivor Season 42.
"It was really exciting to birth the next era of Survivor with a new, dangerous, fast-paced game that completely caught the players off guard," the host shared. "For Survivor 42, we have another truly outstanding group of players ready to take on the greatest social experiment on television."
He continued, "And perhaps the best twist of all is that we shot [seasons] 41 and 42 back to back, which means this new group of players had not seen Survivor 41, so they have no idea what awaits them!"
Survivor Season 42 premieres on Wednesday, March 9, 2022, at 8 p.m. ET on CBS.