'Survivor': Jeff Probst Reveals the Defining Moment of Season 41, 'It Was Fascinating'
Jeff Probst witnessed all of the victories, loses, blindsides, and betrayals in 'Survivor' Season 41, but one moment stood out among the rest to him.
Although Survivor Season 41 started slow and was jam-packed with twists and advantages, it also contained many jaw-dropping surprises. And the CBS reality competition show's host, Jeff Probst, revealed which moment stood out to him among the rest.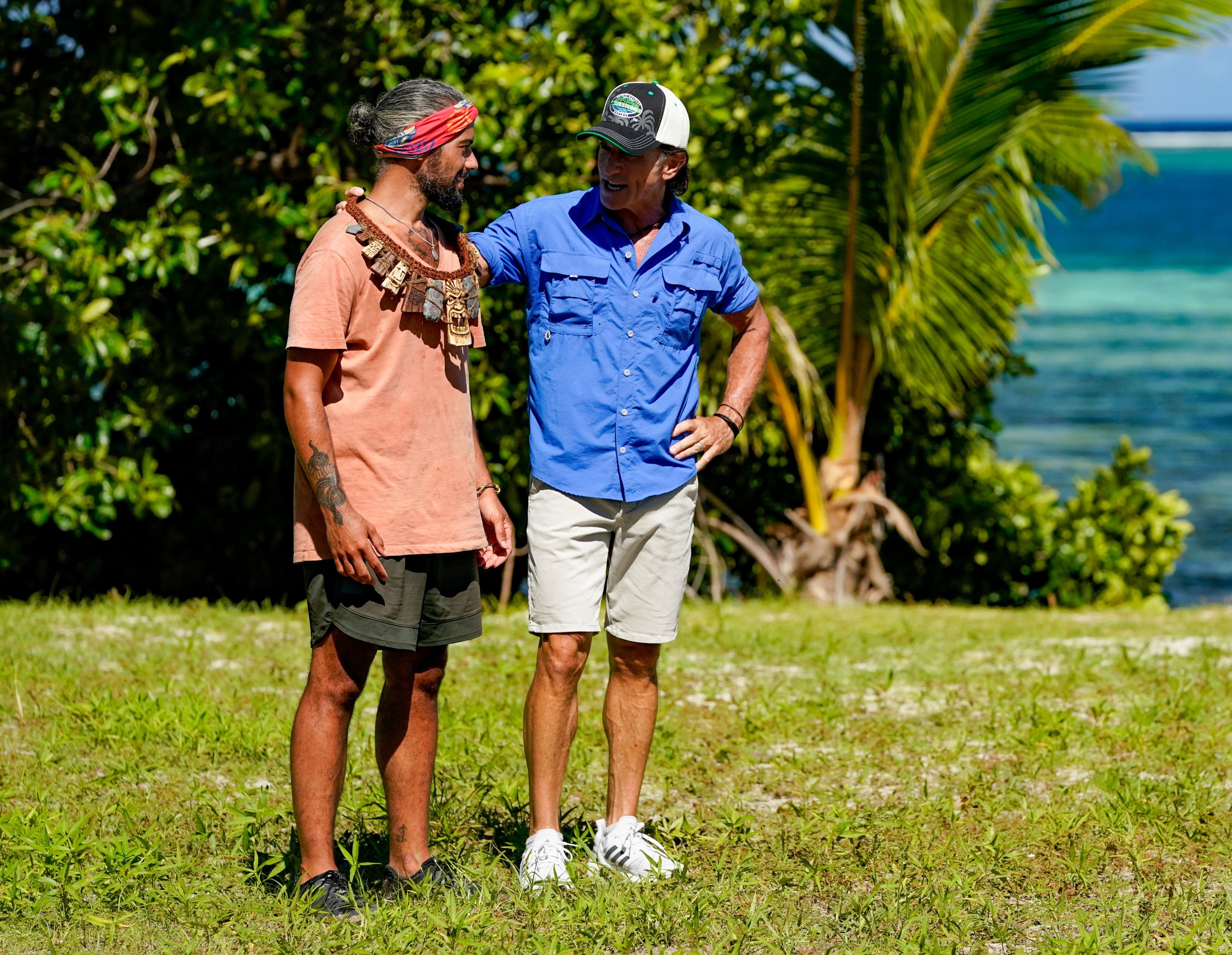 Erika Casupanan won 'Survivor' Season 41
Survivor Season 41 contained many ups and downs, but it went out on a high note when it crowned Survivor's first female winner since Sarah Lacina won in season 34.
The jury crowned Erika Casupanan the Sole Survivor during the finale in a 7-1-0 vote. Deshawn Radden got one vote, and Xander Hastings got zero votes. As with most Survivor winners, some fans were happy with the outcome, while others were shocked that no one voted for Xander.
Jeff Probst and CBS dubbed Survivor Season 41 a "new era of the game." It was the first season back since the coronavirus (COVID-19) pandemic began. And it was shaped by numerous new twists, a rigorous pace, and a Final Tribal Council that shared similarities to the first season. After digesting all of the shocking twists and turns of the game, Probst thinks he knows the moment people will remember this season for the most.
Jeff Probst dishes about his favorite moment from 'Survivor' Season 41
Asking Jeff Probst to pick a favorite moment from Survivor Season 41 was like making him choose between his children. However, he did reveal the season's defining moment during a pre-finale interview with TVLine.
"My vote would go for Ricard turning on Shan as the defining moment of the season," Probst said. "As a pair, you have to put them up there with JT and Stephen, Domenick and Wendell, or Denise and Malcolm."
He continued, "But their relationship was really unique because of the way they fought like brother and sister. It kind of blew my mind how fast they became like family and how openly they talked about eventually taking each other out. It was fascinating. And both were great players who shared equally in the decision-making and then fought for credit. You could see their showdown coming, yet you didn't really want it to happen because they were so fun to watch."
"The way it went down was so unexpected and yet so inevitable … a brutal betrayal," Probst shared. "Shan knew that Deshawn and Danny were targeting Ricard, but instead of joining them, she stayed loyal to Ricard and told him. And what did Ricard do? He saw an opening and seized the opportunity. He persuaded Deshawn to join him and took out Shan with a devastating and brilliant blindside."
The Survivor Season 41 host ended his answer by saying, "In Survivor, the goal is to take out the biggest threats while still getting them to vote for you in the final three. So maybe the most telling moment of the depth of their respect for each other came as Shan was grabbing her torch and telling Ricard he had her million-dollar vote."
What can fans expect to see in season 42?
If you enjoyed Survivor Season 41, you should be looking forward to season 42. The producers filmed the games back-to-back, so season 42 should have a similar feel. Plus, the next installment of Survivor will feature familiar controversial twists, including the "Beware Advantage."
Because of COVID-19 protocols, the forty-second season will only span 26 days, just like the season before it. The cast includes 18 castaways, and the producers will likely split them into three tribes.
Survivor Season 41 is available to stream on Paramount+. And Survivor Season 42 premieres on Wednesday, March 9, 2022, at 8 p.m. ET on CBS.