'Survivor': Has Jeff Probst Ever Tried to Complete an Immunity Challenge?
Survivor's immunity and reward challenges have evolved over the years, and some are more extreme than others. The show has had to even medically evacuate a few castaways from the game because of brutal challenges. And host Jeff Probst is always there to narrate everything that happens during a Survivor contest for immunity. But has Probst ever run the course of a challenge himself?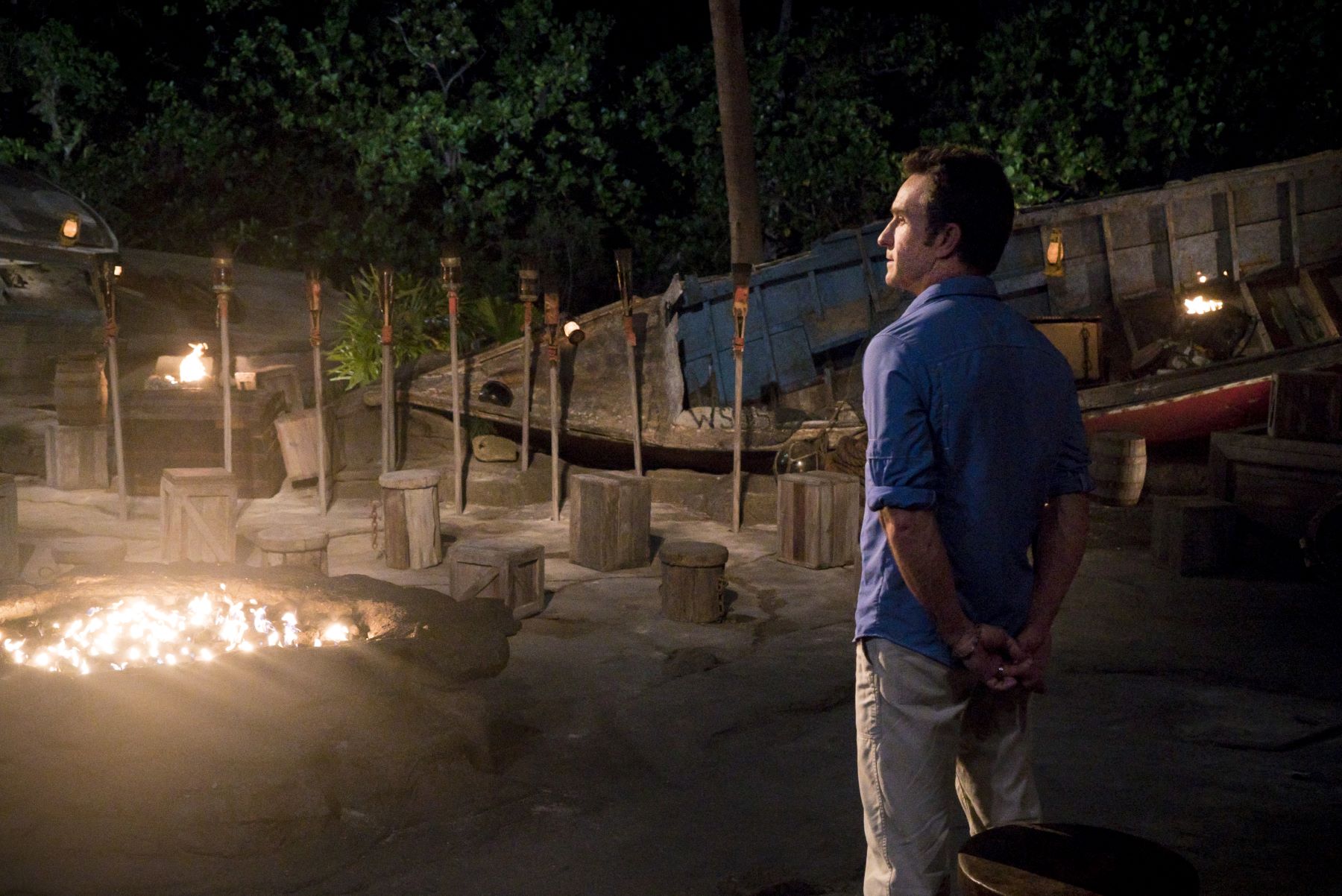 Jeff Probst has been the host of 'Survivor' since its premiere
One of the many staples of Survivor is Jeff Probst. He's been there since the very beginning, and he'll likely be there until the end. As many know, hundreds of crew members work behind-the-scenes to make the CBS reality competition. But Probst is the only face the audience sees on their television screens, so he's who everyone thinks of when talking about the show.
Over the years, his role in Survivor has grown. At first, he was just the show's host, but now, he's also an executive producer. This means that Jeff Probst has a more significant say in the making of Survivor, instead of just talking to the castaways on camera. But has he ever tried to complete a challenge himself?
Probst reveals that he's run the course of an immunity challenge
During a Survivor Q&A on CBS's Twitter page, a fan asked Jeff Probst if he's ever run a challenge to test himself. He said, "Here's the deal. In the old days, [Executive Producer] Mark Burnett and I would often run challenges just for fun. And back then, this is a long time ago, it really was fun. And we attacked them, which is exactly what you have to do if you're on the show. You have to attack the challenges."
The next fan asked Probst what one of his favorite behind-the-scenes stories from Survivor was. He replied, "In season 1, our crew was so small. We only had, like, 80 people, that everybody had to take turns running challenges because we didn't have anyone to test them. We didn't have the dream team like we do today. So, one day, it might be me testing a challenge, the next day, it might be a camera operator."
Probst continued, "But the last one I ran was two years ago. And I was reminded how difficult they are because when you sit at home, you think, 'I can do that!' Then you get out there and realize, 'Oh, that wall that I have to climb over is 20 feet high, and that buoy I have to untie is eight feet under the water in the ocean.' So, you know, the challenges on Survivor, they're real. And the thing that's great about them is the right challenge can humble anybody."
So, Jeff Probst has some experience in competing in Survivor challenges, but we'll take his word for it and let the professionals run the difficult courses.
'Survivor 41' is a new era of the game
Jeff Probst announced in the season premiere of Survivor 41 that it would be a new era of the game. And he has kept his promise so far.
Instead of the standard 39-day season, this new cast of contestants has only 26 days to survive the elements. This shortened season means that everything is faster-paced, the castaways get less food, and there are fewer reward challenges. Plus, many new twists have been introduced to the game, including the "Beware Advantage." So far, though, the difficulty of the immunity challenges has been up to par with previous seasons. But that can all change when the merge happens.
Survivor 41 airs Wednesdays at 8 p.m. ET on CBS.