'Survivor' Season 37: What Happened to Pat Cusack After He Got Evacuated From the Game?
It's easy to forget that Survivor is an intense game where the contestants' lives are constantly in danger. But now and then, fans are reminded of the game's high stakes when a player has to be medically evacuated. And that's exactly what happened to Pat Cusack during the first episode of Survivor Season 37, "David vs. Goliath."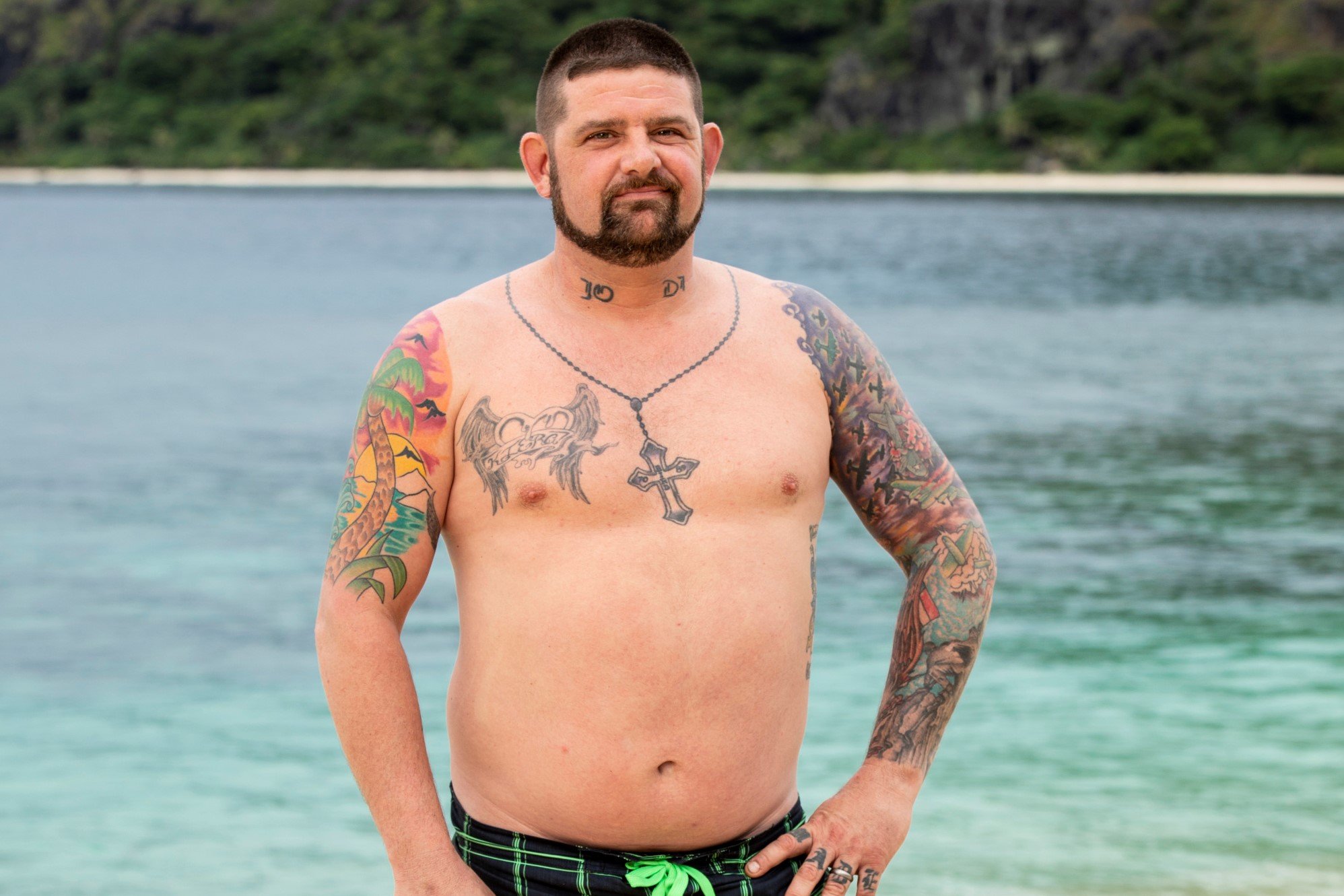 'Survivor' Season 37 began with Pat Cusack's medical evacuation
The theme of Survivor Season 37 was "David vs. Goliath," where producers split up the castaways between two tribes; the Davids and the Goliaths. The Davids were underdogs, while the Goliaths were overachievers. Pat Cusack was in the David tribe.
Before coming onto Survivor, Pat was a Maintenance Manager with experience in construction. Producers placed him on the David tribe because of his upbringing and personal struggles. Once he arrived in Fiji, Pat appointed himself a leader in camp by taking charge of building the shelter. It was clear that Pat's skills would be an asset to the tribe, but his time in Survivor would soon come to an end.
On Day 3, after the David tribe lost the immunity challenge, Pat injured his back off-camera on the boat ride back to their camp. The water was extra choppy due to an incoming cyclone, and when the boat hit a wave, Pat got hurt. While the medical team was tending to him, the castaway told Jeff Probst, "It can't end this way."
Unfortunately, the Survivor Season 37 medical team deemed Pat's injury too serious, evacuating him from the game.
Where is Pat now after 'Survivor' Season 37?
Entertainment Weekly interviewed Survivor Season 37 contestant Pat Cusack shortly after the premiere aired on CBS. He filled them in on what had happened to him after he left the game. Pat revealed he "compressed [his] spine" and "was in the hospital in Suva for three days."
Jeff Probst told Entertainment Weekly, "Pat was transported, along with one of our doctors, via helicopter to a hospital where they were waiting for him. He underwent testing to see if there was any severe damage, and I'm happy to report there was not. That is not to say he was not in tremendous pain. He had trouble walking for a few days, but has made a full recovery."
Pat also discussed how difficult it was to be pulled from Survivor Season 37 due to uncontrollable circumstances. He said, "I would have rather been voted out than to go out that way. It sucked. It truly was probably the worst feeling in my life that I've ever had. I got all that way. I finally get there, and to have it happen the way it did, it truly broke me down. It was tough."
Despite the way he went out the first time, Pat still wishes to return to Survivor. He said, "… hopefully I get to play again, and we can make a different outcome with everything."
'Survivor: David vs. Goliath' is now streaming on Netflix
As previously mentioned, Survivor Season 37 was a battle between the underdogs and the overachievers, and it premiered in Sept. 2018 on CBS.
The David tribe consisted of Bi Nguyen, Carl Boudreaux, Christian Hubicki, Davie Rickenbacker, Elizabeth Olson, Gabby Pascuzzi, Jessica Peet, Lyrsa Torres, Nick Wilson, and Pat Cusack. And the Goliath tribe included Alec Merlino, Alison Raybould, Angelina Keeley, Dan Rengering, John Hennigan, Kara Kay, Mike White, Natalia Azoqa, and Natalie Cole.
Fans can see Pat Cusack in Survivor Season 37, now streaming on Netflix.