'Survivor' Season 37: Why Does Mike White Look Familiar?
Usually, the castaways in Survivor are unknown to the general public, and the fans are meeting them for the first time during their seasons. But, now and then, the producers cast someone recognizable. Many retired athletes have competed in the show. However, not a lot of people from Hollywood go on Survivor. Mike White in Survivor Season 37, "David vs. Goliath," was one of the exceptions.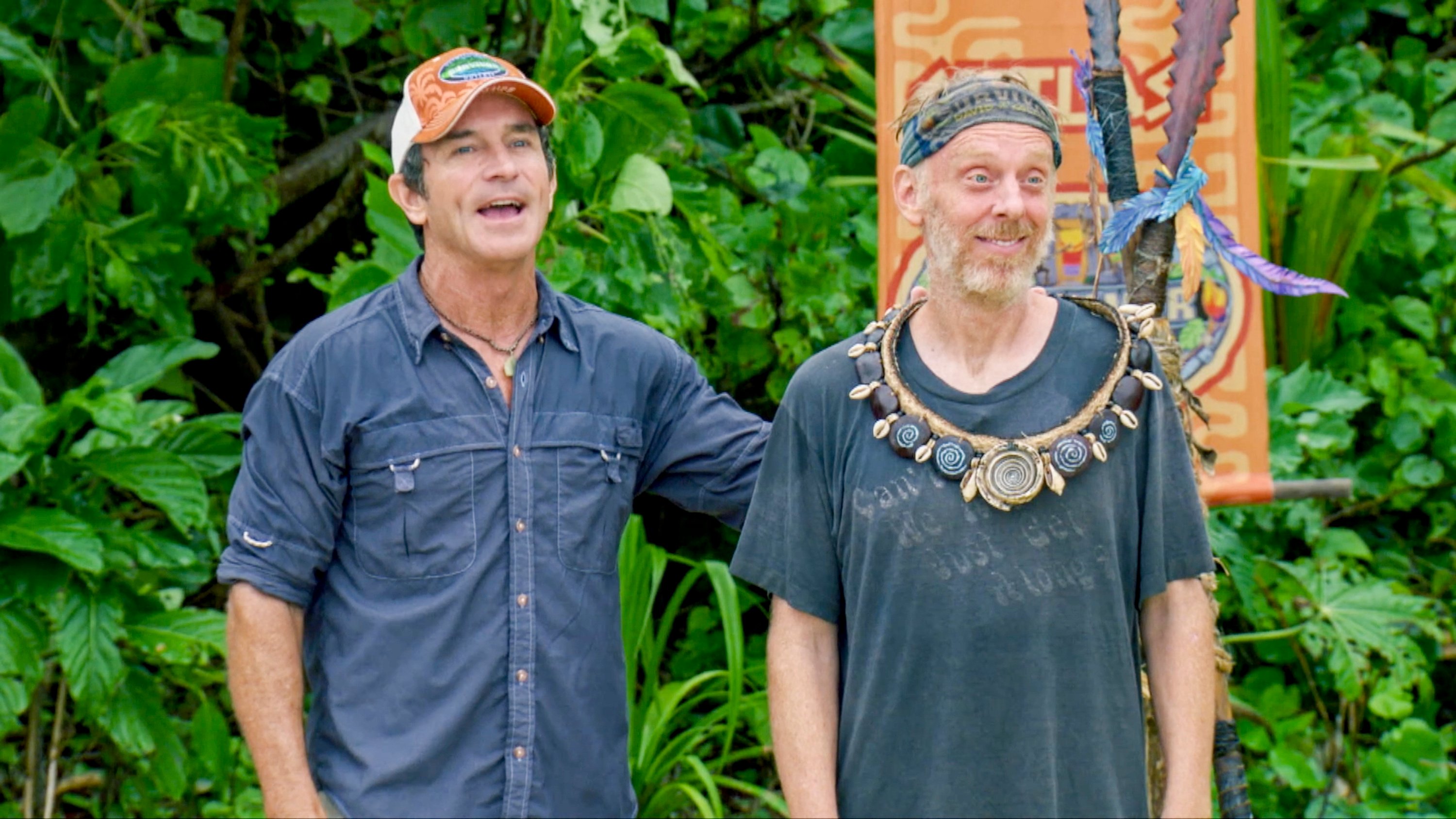 'David vs. Goliath' pits the underdogs against the overachievers
Survivor Season 37's theme was "David vs. Goliath," where producers and Jeff Probst split up the castaways between two tribes; the Davids and the Goliaths. The Davids were underdogs, while the Goliaths were overachievers. Mike White was placed in the Goliath tribe in Survivor Season 37.
The other Goliaths included Alec Merlino, Alison Raybould, Angelina Keeley, Dan Rengering, John Hennigan, Kara Kay, Natalia Azoqa, and Natalie Cole. The David tribe, on the other hand, consisted of Bi Nguyen, Carl Boudreaux, Christian Hubicki, Davie Rickenbacker, Elizabeth Olson, Gabby Pascuzzi, Jessica Peet, Lyrsa Torres, Nick Wilson, and Pat Cusack.
"David vs. Goliath" premiered in Sept. 2018, but now that it is streaming on Netflix in 2021, it's getting a second wind. And many new fans are wondering why they recognize castaway Mike White in Survivor Season 37.
What does 'Survivor' Season 37 contestant Mike White do for a living?
Mike White is a screenwriter, producer, and actor, and now, thanks partly to Survivor Season 37, he's a reality show contestant.
While he is primarily a behind-the-scenes guy in films and television shows, White is probably most recognized as Ned Schneebly in School of Rock, starring Jack Black as Dewey Finn. Ned was Dewey's roommate in the film. However, White also wrote the movie. The former Survivor contestant teamed up with Black again when he co-wrote Nacho Libre. Fans can check out White's IMDb page to learn more about his filmmaking career.
As for his reality competition career, Survivor Season 37 was not Mike White's first appearance in a reality competition. He competed alongside his father, Mel, in two seasons of The Amazing Race; season 14 and season 18.
What is Mike White up to after 'Survivor' Season 37?
Since Survivor Season 37, White has returned to filmmaking. And most recently, in 2021, White created, directed, produced, and wrote The White Lotus on HBO. The White Lotus is a satirical comedy-drama that revolves around a week in the life of staff and guests at a resort in Hawaii. The series received critical acclaim, so HBO decided to renew it for a second season and turn it into an anthology series.
After his season of Survivor aired, White reflected on his time in Fiji. The castaway told Entertainment Weekly, "I have to say the cast was amazing, and I did feel like it was cool out there, but I felt like they put the show together in this way, and wow, they nailed it."
White continued, "Obviously, you want to be the star of every episode or feel like it's all about you or you, but it's amazing how they were able to distill what is such a complicated thing going on out there and still keep it entertaining for the whole arc. I just can't say enough about how impressed I am by the whole crew."
Survivor Season 37, featuring Mike White, is now streaming on Netflix.