'Survivor' Season 41 Cast Thinks 'Double Eliminations' Will Be Part of a New Twist
Jeff Probst has already given fans clues about what's to come for the new season. And Survivor Season 41 cast members are in for a wild ride. This season lasts only 26 days in Fiji, and Probst promised more difficult gameplay to make up for the shorter timeframe. And it looks like the cast suspects "double eliminations" will come into play.
'Survivor' Season 41 tribes consist of 6 diverse players each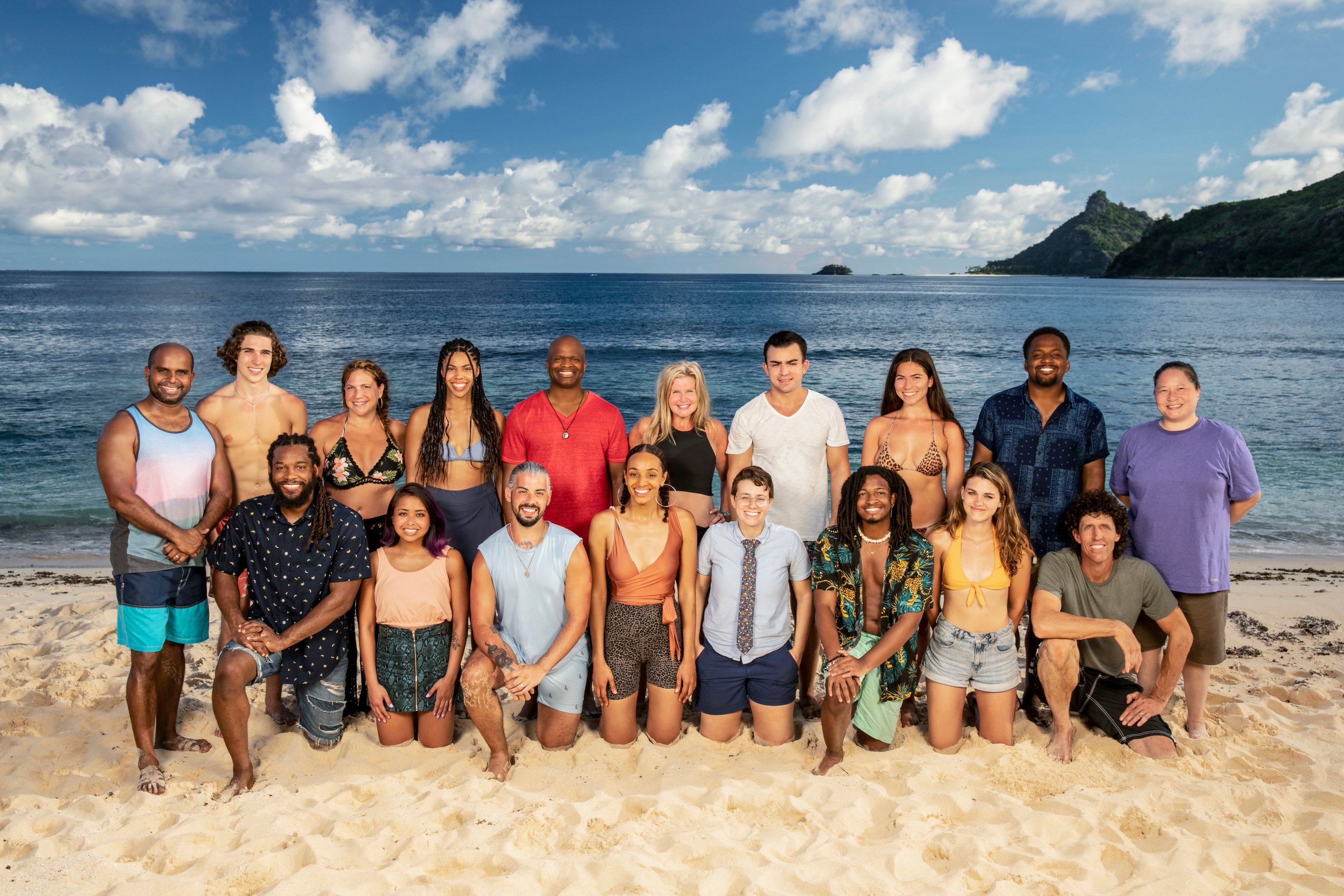 Past contestants on the show had to endure 39 days in Fiji, but the Survivor Season 41 cast will endure new challenges and twists fans have no idea about just yet. Like past seasons, this season begins with three tribes — the Luvu Tribe, the Ua Tribe, and the Yase Tribe. Each tribe begins with six players of all different ages, careers, and backgrounds.
Parade reports the Luvu Tribe has Danny, an ex-NFL player, Deshawn, a medical student, Erika, a communications manager, Heather, a stay-at-home mom, Naseer, a sales manager, and Sydney, a law student.
The Ua Tribe has Brad, a rancher, Genie, a grocery clerk, Jairus, a college student, Ricard, a flight attendant, Shantel, a pastor, and Sara, a healthcare consultant.
Finally, the Yase Tribe has David, a neurosurgeon, Eric, a cyber security analyst, Evvie, a Ph.D. student, Liana, a college student, Tiffany, a teacher, and Xander, an app developer.
The 'Survivor' Season 41 cast thinks they'll see double eliminations and double Tribal Councils
The Survivor Season 41 cast knows big changes are coming to the game. And they spoke to Entertainment Weekly regarding their predictions for the twists and turns that may come. It seems most of the new cast believe they'll see double eliminations or double Tribal Councils, as it could also speed up the game.
"I think because the game is shorter, we'll probably see things like crazy double eliminations," Erika said. "I think we're going to see people going out in a really rapid way."
"There are going to be a ton of double eliminations that make this game fly super quick," David added.
"I really believe there will be a double elimination at some point," Ricard said. "I think they're going to figure out some way of making sure there are two Tribal Councils in one night, maybe without any warning. No being able to talk to our tribe mates and figure out who we want to go."
An early teaser shows the contestants arriving at the beach
An early sneak peek at the Survivor Season 41 cast arriving on the beach was already posted to social media. The cast is shown riding in their boats to shore, and they're all already in their individual tribes. A few of the castaways speak to the camera about the reality that they're about to play a seriously tough game for 26 days.
"Survivor kept me going through the pandemic," Tiffany said. She then explained production originally cast her as an alternate. Production then asked her to join the cast at the last minute. She, along with everyone else, felt thrilled to play the game.
The introduction to the players shows another major difference this season. In past seasons, Probst gave players opportunities to get rice, fishing gear, and other belongings before they headed to their campsites. But it seems the players won't start with anything this time around. This makes the game even harder.
The Survivor Season 41 release date is Sept. 22, 2021, only on CBS.
Check out Showbiz Cheat Sheet on Facebook!