'Survivor' Season 41 Castaway Ricard Foyé Reveals His Friend Is a Part of the Season 42 Cast
It truly is a small world. Ricard Foyé, who competed on 'Survivor' Season 41, knows one of the members of the season 42 cast, which CBS announced a month before the premiere.
There is only one more month left until Survivor Season 42 premieres on CBS, and the network finally released the cast list. Of course, sleuthy fans had already discovered who the castaways were, and some even thought they knew which contestant won it all. Nevertheless, fans will have to wait to see how the season plays out to find out who wins the title of Sole Survivor. And one of them competing for the prize is one of Ricard Foyé's friends.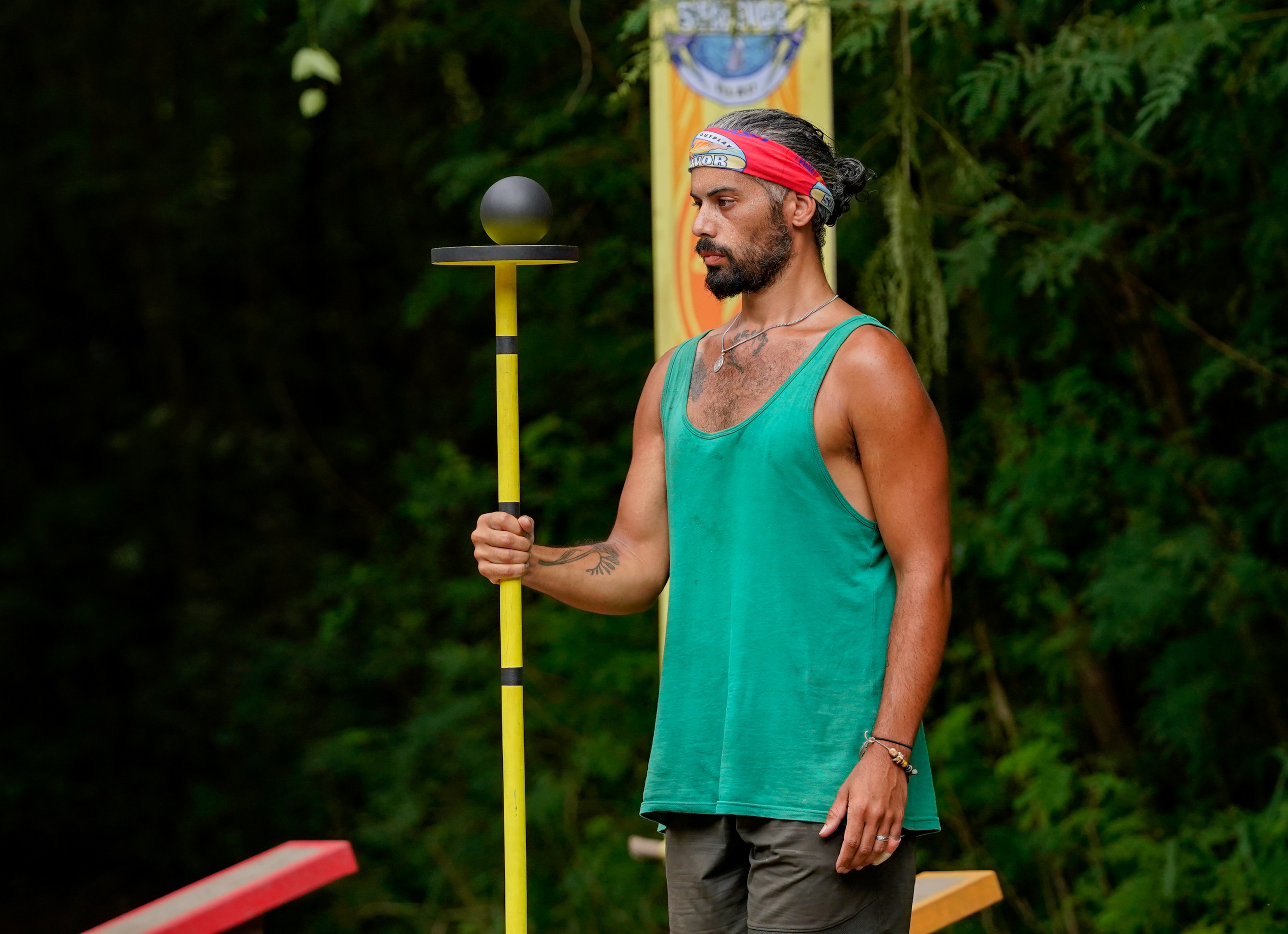 The 'Survivor' Season 42 cast list is here
Per CBS, the Survivor Season 42 cast is made up of 18 individuals who are all eager to win the million-dollar grand prize.
The next batch of castaways include:
Chanelle Howell (29), an executive recruiter from New York, NY
Daniel Strunk (30), a law clerk from New Haven, CT
Drea Wheeler (35), a fitness consultant from Montreal, Québec, Canada
Hai Giang (29), a data scientist from New Orleans, LA
Jackson Fox (48), a healthcare worker from Houston, TX
Jenny Kim (43), a creative director from New York, NY
Jonathan Young (29), a beach service company owner from Gadsden, AL
Lindsay Dolashewich (31), a dietitian from Asbury Park, NJ
Lydia Meredith (22), a waitress from Santa Monica, CA
Marya Sherron (47), a stay-at-home mom from Noblesville, IN
Maryanne Oketch (24), a seminary student from Ajax, Ontario, Canada
Mike Turner (58), a retired firefighter from Hoboken, NJ
Omar Zaheer (31), a veterinarian from Whitby, Ontario, Canada
Rocksroy Bailey (44), a stay-at-home dad from Las Vegas, NV
Romeo Escobar (37), a pageant coach from Norwalk, CA
Swati Goel (19), an Ivy League student from Palo Alto, CA
Tori Meehan (25), a therapist from Rogers, AR
Zach Wurtenberger (22), a student from St. Louis, MO
Ricard from season 41 shares that he is friends with someone from season 42
After CBS released the Survivor Season 42 cast list, season 41 contestant Ricard Foyé shared a picture of himself with Hai Giang on his Twitter account.
Ricard captioned the post, "Hai, my friend, I am so excited for you to start this journey. I love to think about me being on a boat leaving Ponderosa while you were passing to arrive & begin your game. 2 ships passing in the night & not knowing it. I'm rooting for you, babe."
The extent of Ricard and Hai's friendship is unknown, but we're sure that Survivor fans who loved Ricard in season 41 will root for Hai in the upcoming season.
When asked which past player he will play the most like in his Survivor Season 42 cast bio, Hai said, "I want to say Parvati [Shallow], but I'm not that hot nor charming. I will realistically be similar to Aubry [Bracco]. She was just a strategic mastermind. She understood social rankings and was able to strategize across very nuanced alliances."
He continued, "She's also non-threatening, similar to myself, so I'll focus on keeping bigger physical and social threats around to ensure myself a shield. She was also not afraid to cross alliance lines and work with people who could further her game. Don't rule anyone out."
Everything we know about 'Survivor' Season 42
Aside from the Survivor Season 42 cast, we know that the next installment of the CBS reality competition series will be similar to the format of Survivor Season 41.
Since the two seasons were filmed back-to-back, the next batch of castaways will have no idea what a "Beware Advantage" or the "Shot in the Dark" is. They will have to adapt to the "new era" of the game, just like the season 41 contestants.
Plus, season 42 will also only be 26 days. The new game will be fast, intense, and, hopefully, full of twists and turns that make for a memorable season.
Survivor Season 42 premieres on Wednesday, March 9, 2022, at 8 p.m. ET on CBS.