'Survivor' Season 41 Finale Spoilers: Who Wins the Title of Sole Survivor?
The jury of 'Survivor' Season 41 determined who played the best game and crowned them the Sole Survivor, and we have all the spoilers from the finale.
After almost a year and a half without Survivor, fans finally got their fix of the CBS reality competition series with season 41. The season, which was dubbed a "new era" of the game, featured new twists, shocking blindsides, and an entertaining bunch of castaways. Now, Survivor Season 41 has finally come to an end, and we have all the spoilers regarding who was crowned the Sole Survivor and what went down in the finale.
[Spoiler alert: This article contains spoilers from Survivor Season 41 Episode 13.]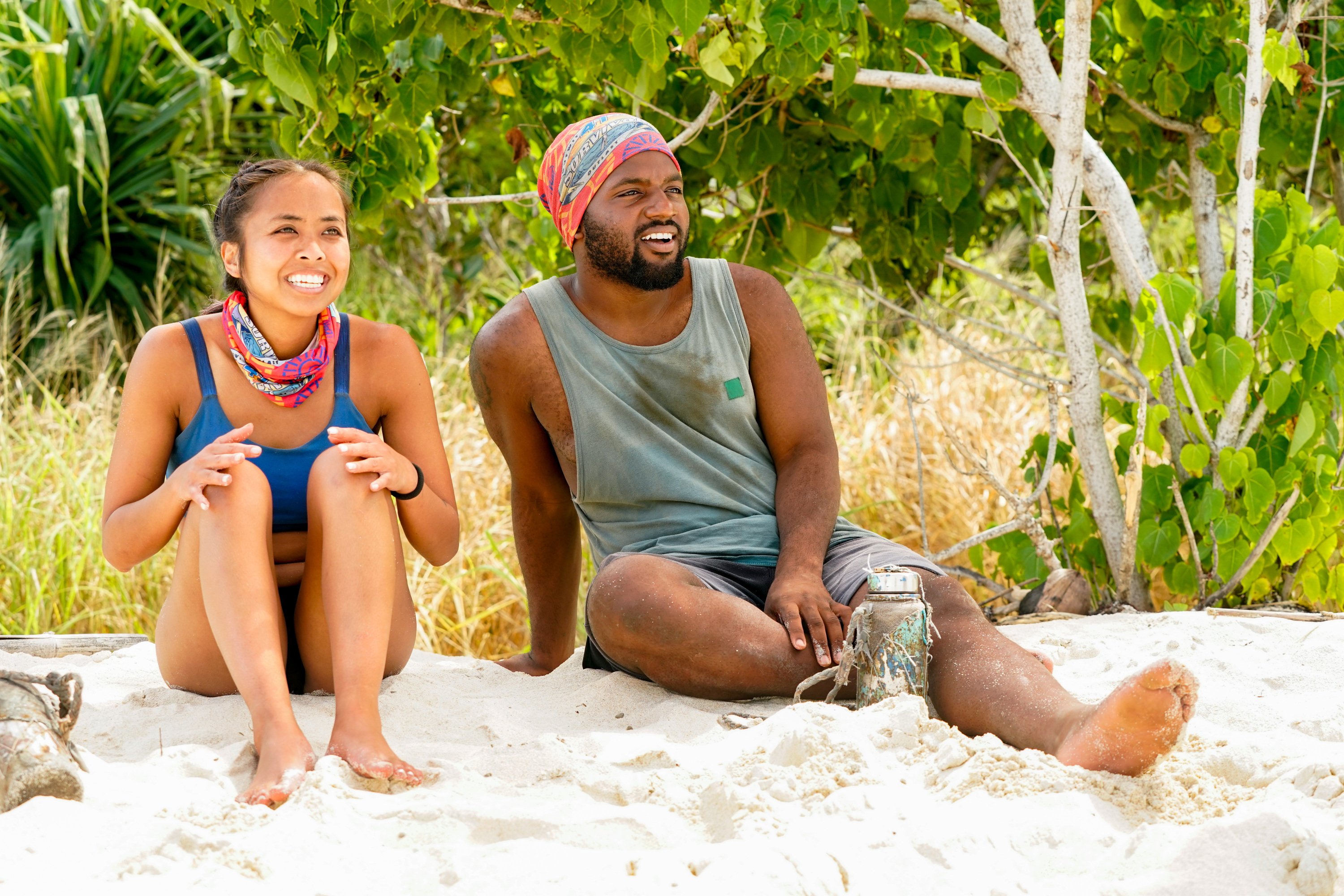 Spoiler alert: Which two castaways were sent packing before the Final Tribal Council in Survivor Season 41?
Before the Survivor Season 41 finale aired, Jeff Probst talked with Entertainment Weekly about spoilers regarding which of the top five have the best chance at taking home the win.
"We have five players left and five completely different games being played," he said. "There is still a fair amount of game in these last few days, along with some big decisions to be made. I'm not sure you can win the game in the last few days, but I do think you can lose it. Players sometimes get tentative, change what they're doing or overthink things. That is what keeps it so interesting. You can't just casually stroll into the final three. Someone has to step up and claim it."
Before the first Immunity Challenge, all five players got the chance to get a final advantage. Erika found it at their new camp, which came into play during the Immunity Challenge. In the end, the advantage paid off, and Erika won individual immunity. At Tribal Council, Xander played his Immunity Idol for himself, and he, Erika, Deshawn, and Heather voted out Ricard.
The final four — Erika, Deshawn, Xander, and Heather — then competed in the last Immunity Challenge. Xander came out on top and chose to bring Erika to the final three. Deshawn and Heather faced off in a fire-making challenge during Tribal Council. In an intense showdown, Deshawn won and sent Heather packing in Survivor Season 41.
Xander, Erika, and Deshawn present their case to the jury
The final three — Xander, Erika, and Deshawn — then set about trying to convince the jury that they should crown them the Sole Survivor of Survivor Season 41.
Xander explained how he used Ricard as a shield, was a team player, and wanted to play a game that Survivor had never seen. He also discussed how he could hold onto his idol for so long. And when it came to his fire-making decision, the jury grilled Xander about taking Erika with him to the finals.
Deshawn talked about his social game and how that propelled him further in the season. He came under fire for throwing his teammates under the bus and had to defend himself to the jury. Deshawn also clarified that he didn't use the Black community to further his game.
Erika discussed how she flew under the radar until she became a part of the majority alliance, cementing her place in the final three. She also pointed out how she developed one-on-one relationships with certain people in Survivor Season 41.
Spoiler alert: Erika Casupanan is crowned the Sole Survivor of Survivor Season 41
In the end, Erika won the one million dollars in Survivor Season 41. She won in a 7-1 vote, with one vote going to Deshawn and the rest going to Erika.
So, Survivor Season 41 has come to an end. However, Survivor Season 42 premieres on Wednesday, March 9, 2022, at 8 p.m. ET on CBS, so prepare for spoilers about the new installment in the coming months.