'Survivor' Season 41 Spoilers: Fans Speculate Which Castaway Wins
Unlike a few other reality competition shows, it can be hard to find legit Survivor spoilers on the internet, and the same can be said for season 41. However, a few rumors of leaks regarding the final three and the winner of Survivor Season 41 have been floating around the internet recently. And some fans believe they know who will be crowned the Sole Survivor of this season.
[Spoiler alert: This article may contain spoilers from Survivor Season 41.]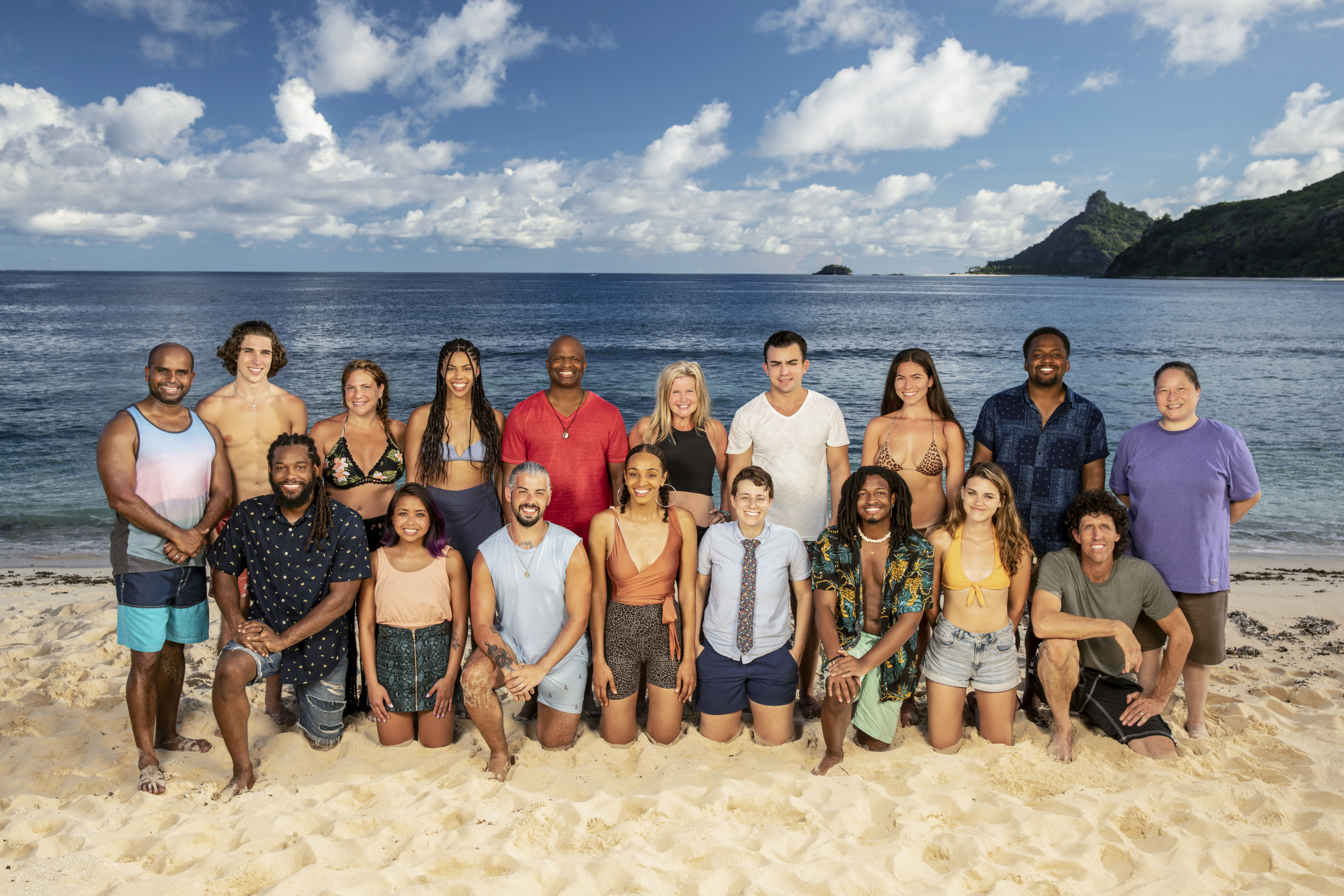 'Survivor' Season 41 is full of new twists and advantages
As Jeff Probst claimed in the Survivor Season 41 premiere, this is a new era of the game. In the one and a half years since Survivor was off the air due to the coronavirus (COVID-19) pandemic, producers planned how they would change the game. And so far, the season has lived up to Jeff's promise.
Instead of the standard 39-day season, the contestants only have 26 days to outwit, outplay, and outlast. This shortened season means that everything is faster-paced, the castaways get less food, and there are fewer reward challenges.
Plus, there are a plethora of new twists. The two most interesting ones have been the "Beware Advantage" and "Shot in the Dark." The "Beware Advantage" entails a three-way Immunity Idol that can only be activated when all three idol-holders say a secret catchphrase at the challenges. And the "Shot in the Dark" twist occurs at Tribal Council. When castaways feel desperate, they can roll a die that gives them a one in six shot at immunity, but they lose their vote.
And the twists just keep on coming with every new episode. Survivor Season 41 has been full of surprises so far. But the winner of the season may not be a surprise to some fans.
Fans speculate who the winner of 'Survivor' Season 41 is based on alleged leaks
Per a Reddit thread, a handful of fans believe they know spoilers regarding the final three in Survivor Season 41. And even though the show seems to be giving Shantel Smith a winner's edit in the first handful of episodes, fans do not think she makes the final three.
One Reddit user came forward at the beginning of the season with a list of spoilers for Survivor Season 41. And they have been right about a lot of their leaks so far. One of their claims is, "Xander makes the final 3, but receives zero votes. He is crucified at the final [Tribal Council]. I believe he goes on an immunity run at the end to possibly win out? Not 100% sure, but he wins a couple of individual immunities."
Most fans agree that Xander Hastings will make the final three based on these leaks and his gameplay so far. But not everyone concurs on the other two castaways. But three names routinely pop up when fans speculate who wins Survivor Season 41: Tiffany Seely, Erika Casupanan, and Deshawn Radden. In another Reddit thread, which discusses the leaks, one user said, "I feel like one of Deshawn or Erika has to be F3 if germ is keeping them as winner contenders."
But a lot of fans believe that Tiffany will be the Sole Survivor. A Reddit user claimed, "I'm heavily leaning towards Tiffany winning." Another Reddit user said, "I really think it's Tiffany. We always get her perspective every episode. I don't think we saw Erika again and Deshawn was thinking about throwing the challenge again."
Who will not win the game?
Many fans believe Tiffany will pull out a surprise win in Survivor Season 41, but nothing has been confirmed yet. If she is the winner, then her edit so far is very interesting. In the beginning, the series showed that Tiffany was a last-minute addition to the cast. And since then, she's formed a strong bond with Evvie and Liana. However, her paranoia has gotten the best of her at times. Perhaps we'll see her right her previous mistakes and excel in the upcoming episodes.
At the very least, Survivor Season 41 fans can rule out six contestants from reaching the final Tribal Council. Eric Abraham, Sara Wilson, David Voce, Brad Reese, JD Robinson, and Genie Chen were all voted out in the first five episodes.
Survivor Season 41 airs Wednesdays at 8 p.m. ET on CBS.
RELATED: 'Survivor': Has Jeff Probst Ever Tried to Complete an Immunity Challenge?