'Survivor' Season 41 Spoilers: Will the Final Vote and Reunion Air Live? Sources Answer
Article Highlights:
Survivor Season 41 has contestants playing for 26 days instead of 39 days
Survivor Season 41 Spoilers note the final vote and reunion happen in Fiji instead of live in front of an audience
Jeff Probst says the show may never return to its pre-COVID-19 (coronavirus) ways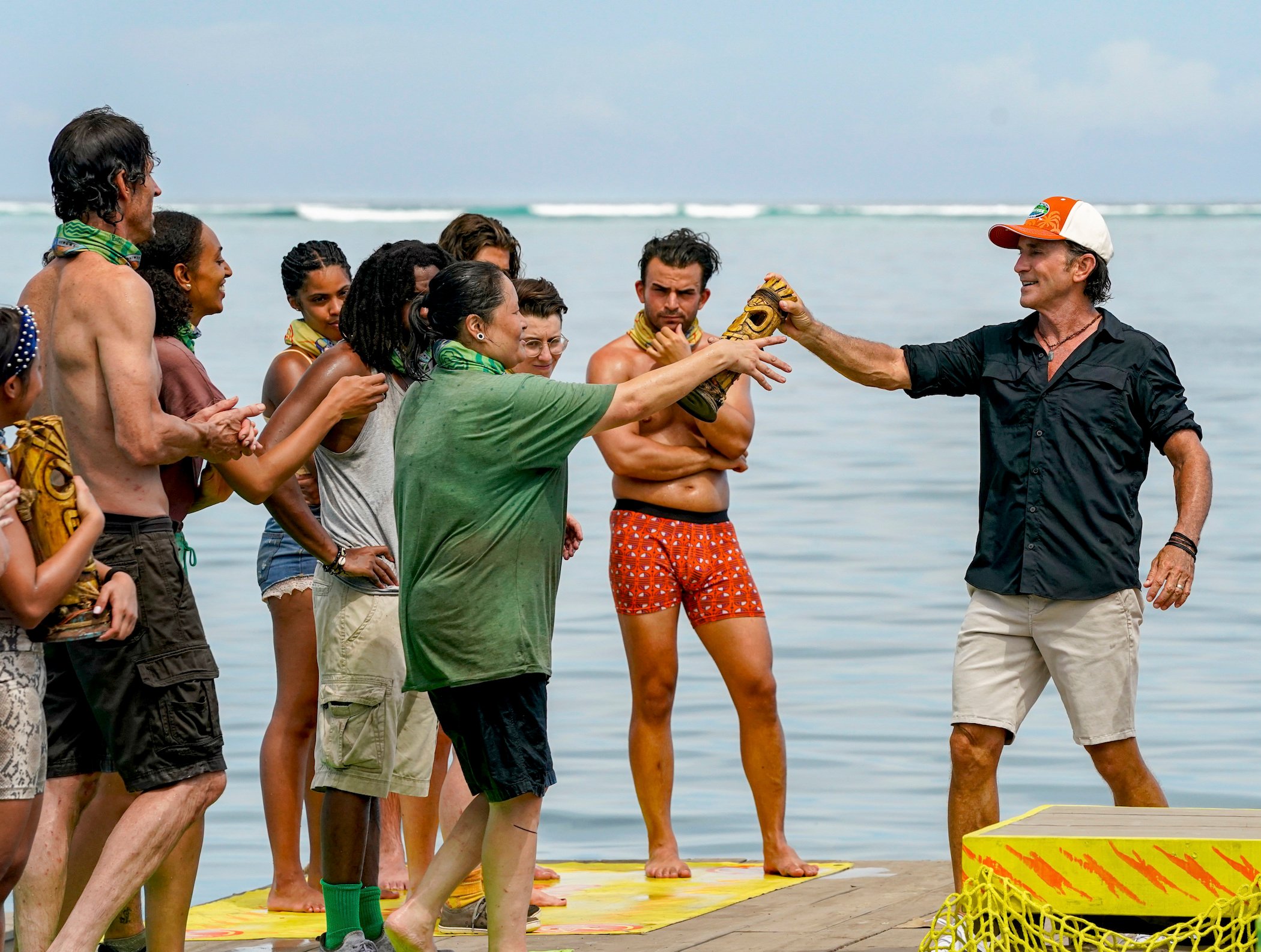 Survivor Season 41 spoilers are few and far between, as fans continue to embrace the new twists, turns, and gameplay without knowing what's to come. But it seems there's some intel about what will happen with the final vote and reunion. Survivor Season 40, Winners at War, had a virtual live final vote and reunion. And reports allege season 41 will do things a bit differently.
How many days is 'Survivor' Season 41? The show was shortened due to coronavirus
Coronavirus threw Survivor for a loop. Prior to the season, Survivor Season 41 spoilers noted gameplay would have to change due to the virus. One of the biggest changes that occurred was the length of gameplay. Jeff Probst typically announces the players will engage with the game for 39 days — but in season 41, the players would only remain on the island for 26 days.
"The decision to change the game to 26 days came from the fact that we couldn't leave our bubble," Probst told Entertainment Weekly. "So, if we wanted to shoot two seasons, we had to do it back to back. For us to shoot two seasons of 39 days, back to back, along with our 14-day quarantine, would have meant nearly 100 days, and that was simply too long." 
A 26-day shoot doesn't mean the game gets any easier for players, though. The Survivor Season 41 cast didn't start with rice this season. They also received limited supplies for camp, and rewards didn't happen nearly as often.
'Survivor' Season 41 spoilers note the final vote and reunion allegedly won't air live
So, what's going on with the final vote and reunion? According to Survivor Season 41 spoilers, Probst had to think long and hard about whether an in-person vote and reunion was possible in 2021.

"Yes, we faced our own dilemma when it came to deciding how to handle the final Tribal Council and the reveal of the winner," Probst told Entertainment Weekly. "But this was more risk versus risk! Should we risk it and do what we always do in the hopes we can do a live finale back in the states? Or do we risk it and announce the winner in the jungles of Fiji and hope the secret stays a secret? What would you do? You'll have to watch to find out what decision we made."
According to Inside Survivor, a decision was already made. The site confirms the final votes were revealed during an on-site Tribal Council in Fiji. Additionally, the reunion allegedly took place right after the final vote reading. This means only the finalists and the jury members were present. However, the site notes it's possible another reunion could happen off-site after the initial Fiji reunion.
Jeff Probst says a number of long-term changes will continue into season 42
Survivor Season 41 spoilers note just how much coronavirus changed the game. But it seems some of these changes may remain for the future. Probst told Entertainment Weekly he loved the new, faster-paced, shorter gameplay — and it may continue on this way.
"I loved this new version of Survivor and I think fans will too," the host noted. "I don't think anyone will even notice that it's only 26 days. Remember, it's not the number of days that matter. It's what happens during those days. And a lot happens in Survivor 41."
Additionally, Probst hopes to continue giving fans the opportunity to play their own game at home. We can't wait to see what's in store for season 42, as it seems Probst may have more ideas up his sleeve.
Survivor Season 41 airs Wednesdays at 8 p.m. EST on CBS and Paramount+.
Check out Showbiz Cheat Sheet on Facebook!