'Survivor' Season 41 Spoilers: Will a Showmance Emerge Soon? Some Fans Seem to Think So
Showmances rarely arise in Survivor, at least not like they tend to do in Big Brother. But now and then, a couple cannot hide their attraction to one another as they brave the elements on a deserted beach in Fiji. And, according to potential spoilers for Survivor Season 41, a showmance might arise in the upcoming episodes.
[Spoiler alert: This article may contain spoilers from Survivor Season 41.]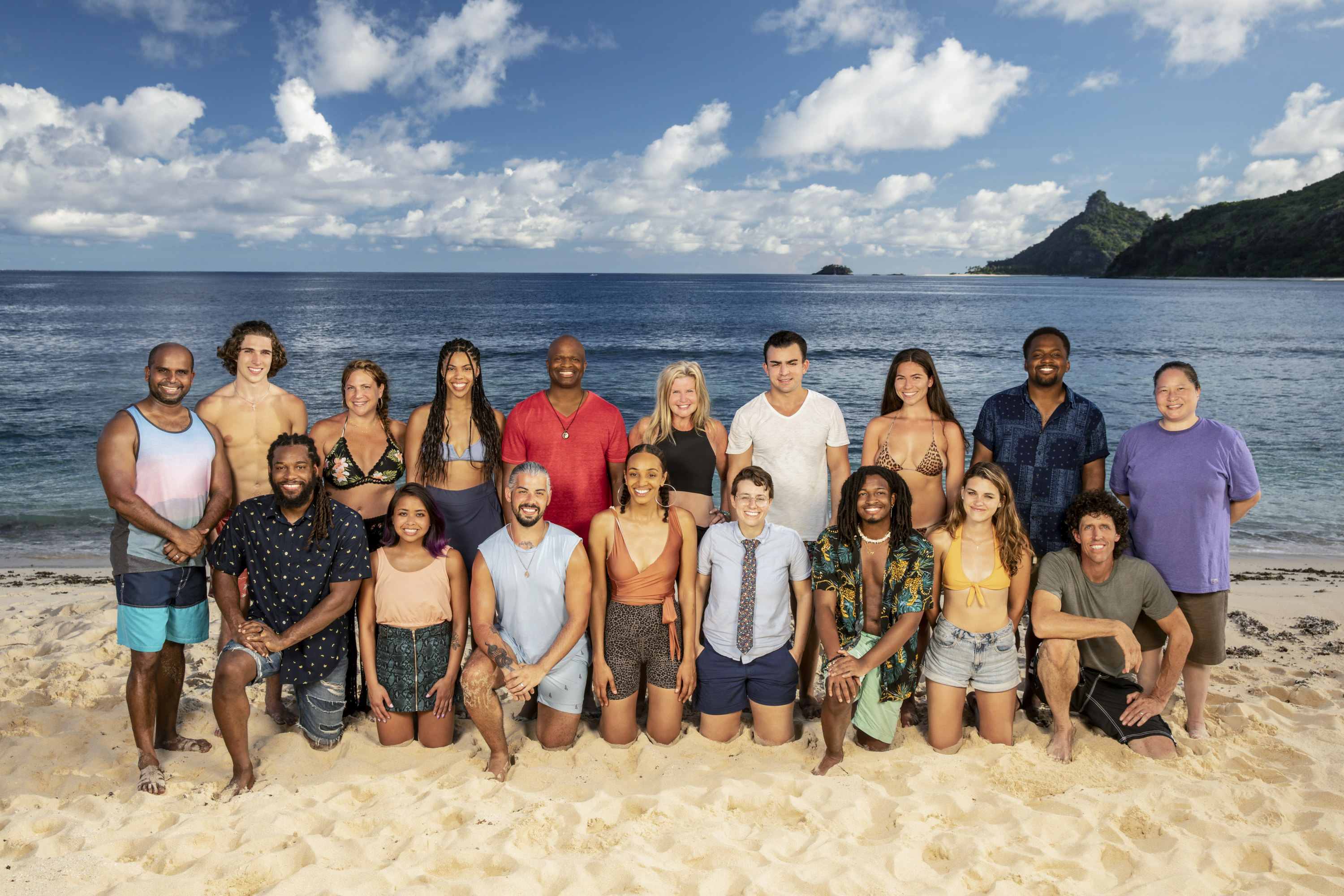 A history of showmances in 'Survivor'
The very first Survivor showmance happened in season 1. Greg Buis and Colleen Haskell met in Borneo when they were placed in the same tribe. The two of them were never serious, though, and insisted they were just friends.
Another notable showmance is Jaime Dugan and Erik Huffman from Survivor: China, who are now married with children. And in Survivor: Micronesia, two showmances emerged that were all about strategy. James Clement and Parvati Shallow coupled up, and Amanda Kimmel and Ozzy Lusth got together. However, neither of these relationships lasted in the real world.
The most iconic and remembered Survivor showmance is Boston Rob and Amber. The two castaways competed on separate seasons before getting cast for Survivor: All-Stars. They were placed in the same tribe and allied on day one. Rob and Amber were never sure if the other was playing them, but neither could deny their bond. Rob proposed to Amber during the Survivor reunion show, and they have been married with children ever since.
Spoilers indicate that Xander is a part of a showmance in 'Survivor' Season 41
Per a Reddit thread, one Reddit user, who has since deleted their post, claimed to know multiple spoilers about Survivor Season 41. Thankfully, another user saved their spoilers and posted them in a different Reddit thread that checks off all of the correct spoilers. So far, a lot of their predictions have come true.
The original all-knowing Reddit user said, "Xander is in a showmance, and I believe the one he convinces to misplay is his showmance." For more context, the user previously said, "Xander convinces someone to misplay one of the biggest advantages the game has seen (I don't think it is a god idol but something else). This could be the advantage Liana found."
With these spoilers in mind, many fans believe that Xander and Liana will become a showmance in Survivor Season 41. One Reddit user said, "It's kinda obvious that Xander's showmance is with Liana cuz [sic] Evvie doesn't swing that way, and Tiffany is married and old enough to be his mom."
Another Reddit user speculated, "My theory is that to save himself, Xander creates a fake showmance with Liana, telling her that he likes her and all that. They become a tight pair, and then Xander is able to trick her into using it on Evvie (he tells her that he gave it to them?). This results in Liana going home that night with the advantage misplayed."
According to spoilers, how far does Xander make it in 'Survivor' Season 41?
While nothing is certain regarding a showmance between Xander and Liana, many fans do agree that the spoilers about Xander's placement in Survivor Season 41 are correct.
According to the Reddit spoilers, Xander makes it to the final three, but he receives zero votes in the final Tribal Council. Xander potentially will make a lot of people mad when he makes another contestant misplay their advantage. And the spoilers indicate that he will win a lot of individual immunities to make it far in the game. Of course, none of these spoilers will get confirmed until the finale.
Survivor Season 41 airs Wednesdays at 8 p.m. ET on CBS.