'Survivor' Season 41 Spoilers: Who's Voted Out in Episode 8? A Frontrunner Might Be in Trouble Next Week
Survivor Season 41 Episode 7 was the most intense episode fans have seen so far this season. While it looked like Evvie was headed home, Xander and Tiffany pulled out all the stops to fool the others and make Liana waste her Knowledge Is Power advantage. In the end, Sydney went home after playing her Shot in the Dark at Tribal Council. So, who's voted out in episode 8? Here are the Survivor Season 41 spoilers for the episode airing Nov. 10, 2021.
[Spoiler alert: Survivor Season 41 spoilers ahead regarding who goes home during Tribal Council in episode 8.]
'Survivor' Season 41 Episode 8 featured a serious scramble from Evvie, Xander, and Tiffany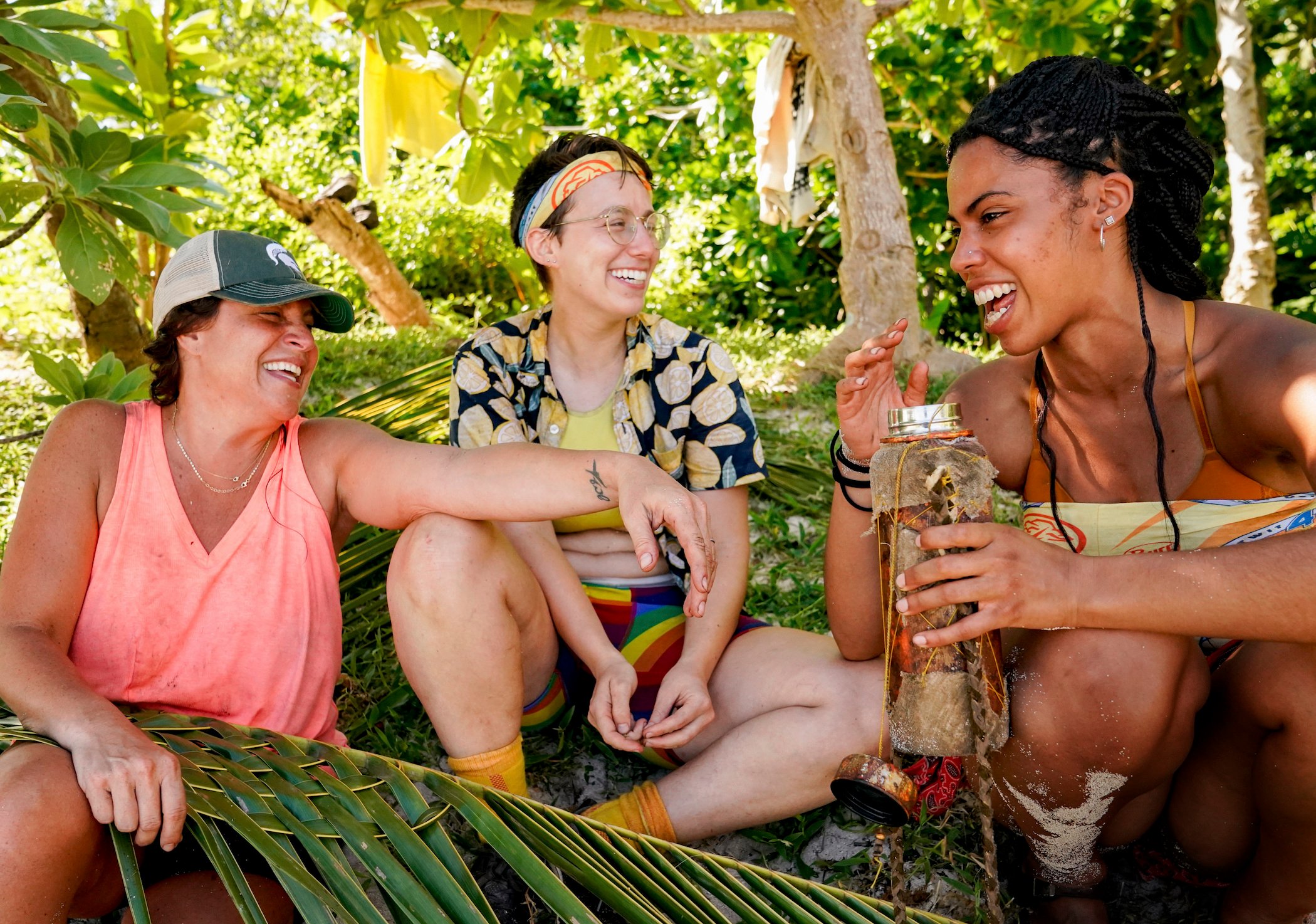 While Evvie, Xander, and Tiffany worked together during Survivor Season 41 Episode 7, the beginning of episode 8 showed a completely different story. Survivor Season 41 spoilers note Evvie, Xander, and Tiffany scrambled after Tribal Council to start making deals with others. According to Evvie, their old Yase Tribe alliance was completely done with. It seems they thought joining the other alliances would keep them safe.
During the reward challenge in Survivor Season 41 Episode 8, Xander took Erika's spot on the bench so Erika could compete. While Xander could've had the opportunity to find a secret advantage attached to the bench by host Jeff Probst, he didn't see it. Danny, Ricard, Deshawn, Evvie, and Erika end up winning the reward challenge, which means they got to eat grilled cheeses. Shan, Liana, Heather, TIffany, and Naseer lost.
As for the immunity challenge, Jeff Probst offered players a deal, and the cast was able to negotiate. Ultimately, Probst negotiated that if four players from the tribe decided not to play for immunity, the entire tribe would receive rice for three days. Ricard, Shan, Xander, and Naseer stepped out for the tribe. Evvie won the immunity challenge — an endurance challenge requiring all players to stand on their toes while balancing on a beam and keeping a block of wood taut between their heads and the beam above them.
'Survivor' Season 41 spoilers: Who's voted out in episode 8?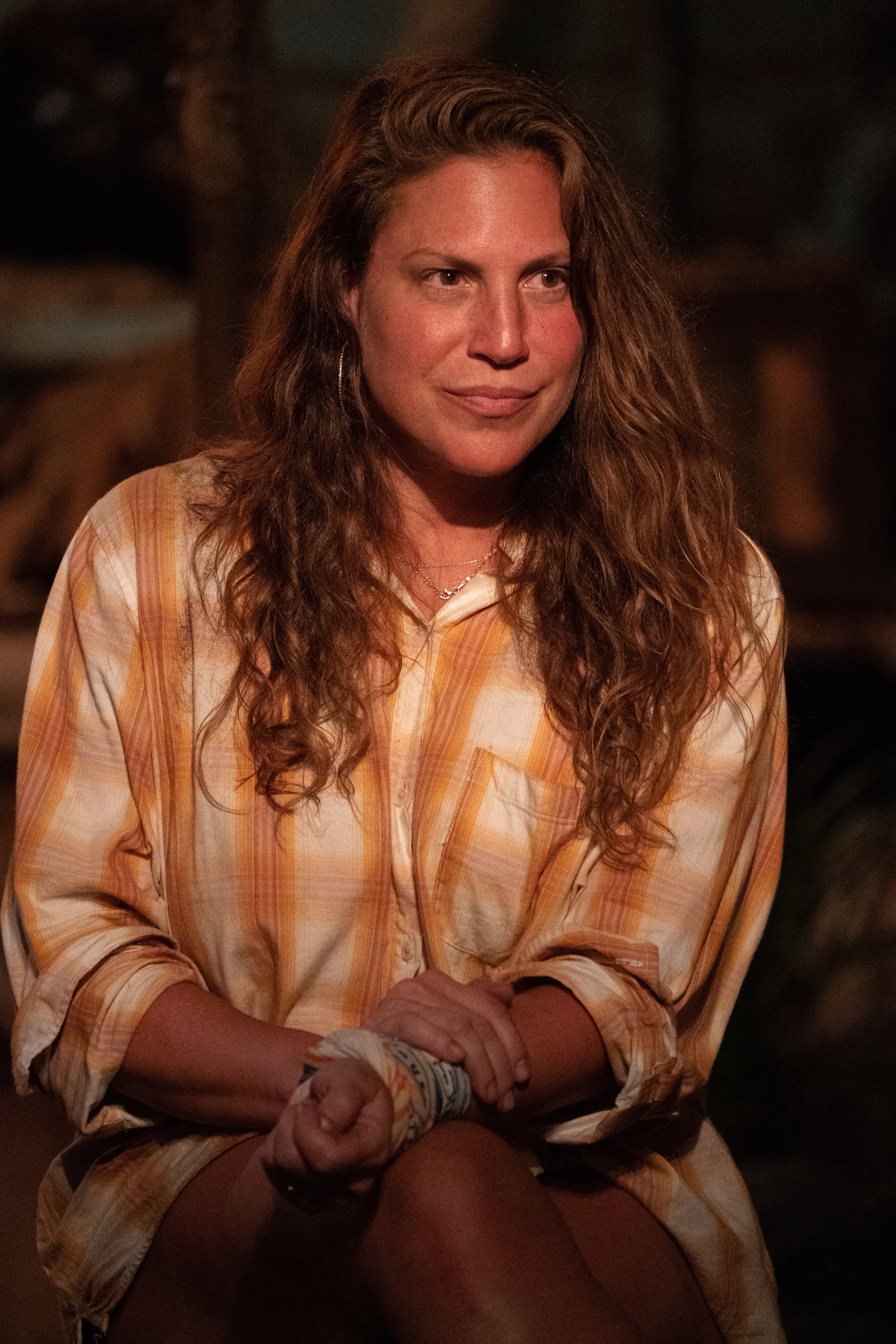 So, who was voted out in Survivor Season 41 Episode 8? Survivor Season 41 spoilers note it was Tiffany who ultimately got the boot. She didn't want to stick with Xander and Evvie, leaving her vulnerable to the vote. Naseer received one vote, Heather received two votes, Xander received two votes, and Tiffany received the majority, sending her home.
Episode 8 featured another "live Tribal," too. When Jeff Probst asked the cast if they were ready to vote, Heather decided she needed to scramble for last-minute votes. Earlier in the episode, Shan told Heather they were throwing her name out for others to write down, but Shan assured Heather she'd be safe. This made Heather uncomfortable, thus causing the scramble at Tribal Council.
Also at Tribal, Ricard encouraged Xander to use his immunity idol. Xander held back — a good move. He still has his immunity idol and extra vote moving forward. Naseer also still has his immunity idol.
Shan Smith might be in trouble moving forward
Shan is a player to watch for the rest of the season. Survivor Season 41 spoilers thus far prove she's the one truly calling the shots, and she has a number of allies on her side. But it seems Ricard and Danny may turn on her moving forward. The sneak peek of episode 9 shows Danny seemingly having a blowout argument with Shan, and it seems like Ricard is starting to question his alliance with her at the same time.
Voting out Shan might be a good strategic move for Ricard and Danny, but it will certainly come with pushback from Liana, Shan's closest ally. This will also leave the door open for Evvie, Xander, and Heather to possibly form new alliances.
Survivor Season 41 airs Wednesdays at 8 p.m. EST on CBS.
Check out Showbiz Cheat Sheet on Facebook!