'Survivor' Season 42 Fans Believe the Winner Is Obvious
'Survivor' super-fans are very intuitive when it comes to edits of specific castaways, and they think the season 42 winner is obvious because of the way they are portrayed.
Only seven castaways remain in Survivor Season 42, but fans already think they know the winner. A spoiler-filled bootlist has made its way around the fandom, and it's surprisingly very accurate. The alleged bootlist reveals the Sole Survivor, but many believe this castaway is receiving a noticeable winner's edit.
[Spoiler alert: This article may contain spoilers from Survivor Season 42.]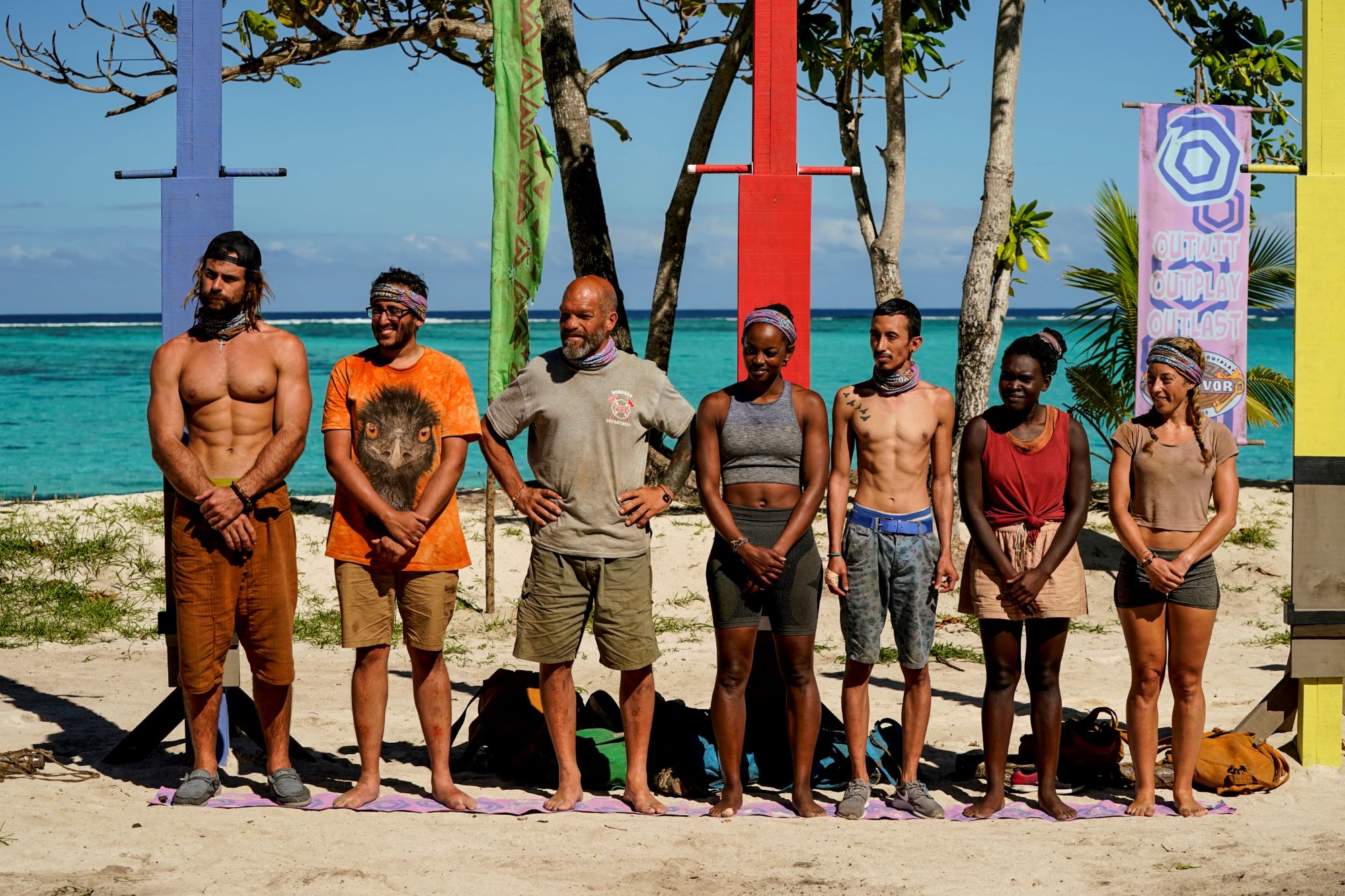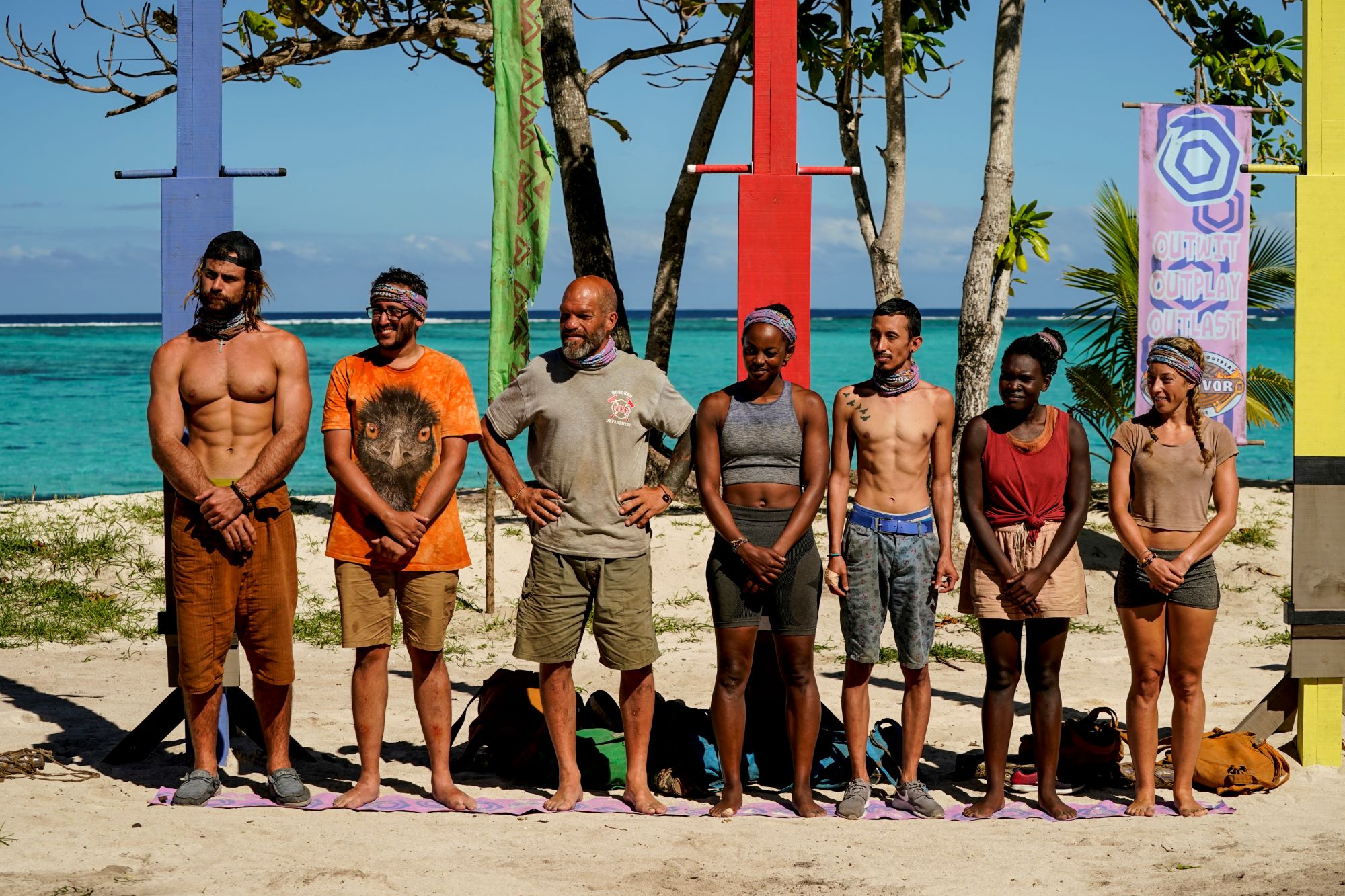 'Survivor' Season 42 spoilers claim Maryanne is the winner
The aforementioned bootlist can be found in this Reddit thread. It's a re-post from another thread, but it clearly details the placement of every castaway and the Survivor Season 42 winner.
It hails from an unknown Reddit user who claims to have insider information on the season. So far, up until the final seven, the bootlist predicted every elimination correct. And the alleged bootlist reveals that the jury crowns Maryanne Oketch the Sole Survivor.
The spoilers also included other information, like how producers would medically evacuate Jackson Fox and Lydia would be a victim of the hourglass twist. So it stands to reason that this bootlist could be one hundred percent legit and that Maryanne is the winner of Survivor Season 42.
Some 'Survivor' Season 42 fans believe Maryanne is receiving a winner's edit
Even if someone didn't leak the Survivor Season 42 bootlist, multiple fans think that Maryanne is receiving a clear winner's edit. It's important to point out that many believe Survivor edits a man winner and a woman winner very differently.
In one Reddit thread, a fan tried to make sense of Maryanne's edit after learning that she could be the Sole Survivor. They said, "It's not necessarily bad per se cause she's visible and it's apparent that she is extremely strategically competent … but it ain't great cause she's not being shown as THEE mastermind. Maybe it picks up toward the end because honestly, she's getting a great second-place edit."
Many other fans contradicted the statement and proved that Maryanne is getting an obvious winner's edit. One user explained, "Being shown as the or even a mastermind is absolutely not a necessary component of a winner edit, especially for female winners."
Another person added, "Not everyone's strategy is to be the mastermind the whole game, and for most people being the mastermind is not the smartest strategy. Maryanne staying off everyone's radar (for the most part, anytime her name has been mentioned as a target, nothing has come from it). I fully believe her strategic gameplay where she gets control over some votes is going to be coming up."
The original poster then amended their statement after receiving responses from other fans. They wrote, "Thanks for all the replies. I guess I was just seeing the edit through a 'male winner' way. It's criminal how dissimilar a woman winner's edit is compared to a man … there are usually none of the same 'this is what you look for in an edit' kinda stuff."
One other castaway appears to be a decoy
Aside from Maryanne's ability to find idols, her bubbly personality, and her strategic, under-the-radar gameplay, there is one other reason why fans believe her Survivor Season 42 win is obvious. More specifically, the show is editing Omar Zaheer as the mastermind of the season. And that might mean that he is a winner decoy.
One Reddit user wrote, "Maryanne does not need to be [shown as the mastermind]. They seem to be setting Omar up as a decoy which I think fits his 6th place placement, right before the finale."
In another Reddit thread, a fan said, "Omar is obvious decoy winner. He literally said, 'it's almost too perfect,' in last night's episode. Decoy winner edit could not be more on the nose at this point."
Another person added, "Omar gets the edit he does because he DOES control the game. But up to a certain point. The edit also shows he has a blind spot, and that's Maryanne. He sees her as someone whose advantages he can use for his own gain … And now that Maryanne found another idol that no one knows about, everything is in place for her to blindside everyone when they least expect it."
Survivor Season 42 airs Wednesdays at 8 p.m. ET on CBS.