'Survivor' Season 42: Mike Reveals Why He Lost — His Confidence Was His 'Downfall'
Following the 'Survivor' Season 42 finale, Mike Turner shared his beliefs regarding why he didn't win the title of Sole Survivor.
Survivor Season 42 was the second installment into the "new era" of the CBS reality competition series. And overall, it was entertaining from beginning to end. There were big game moves, likable personalities, and jaw-dropping Tribal Councils. But when it came down to the Final Tribal Council in Survivor Season 42, Mike Turner admitted that he fumbled the ball.
[Spoiler alert: This article contains spoilers from the Survivor Season 42 finale.]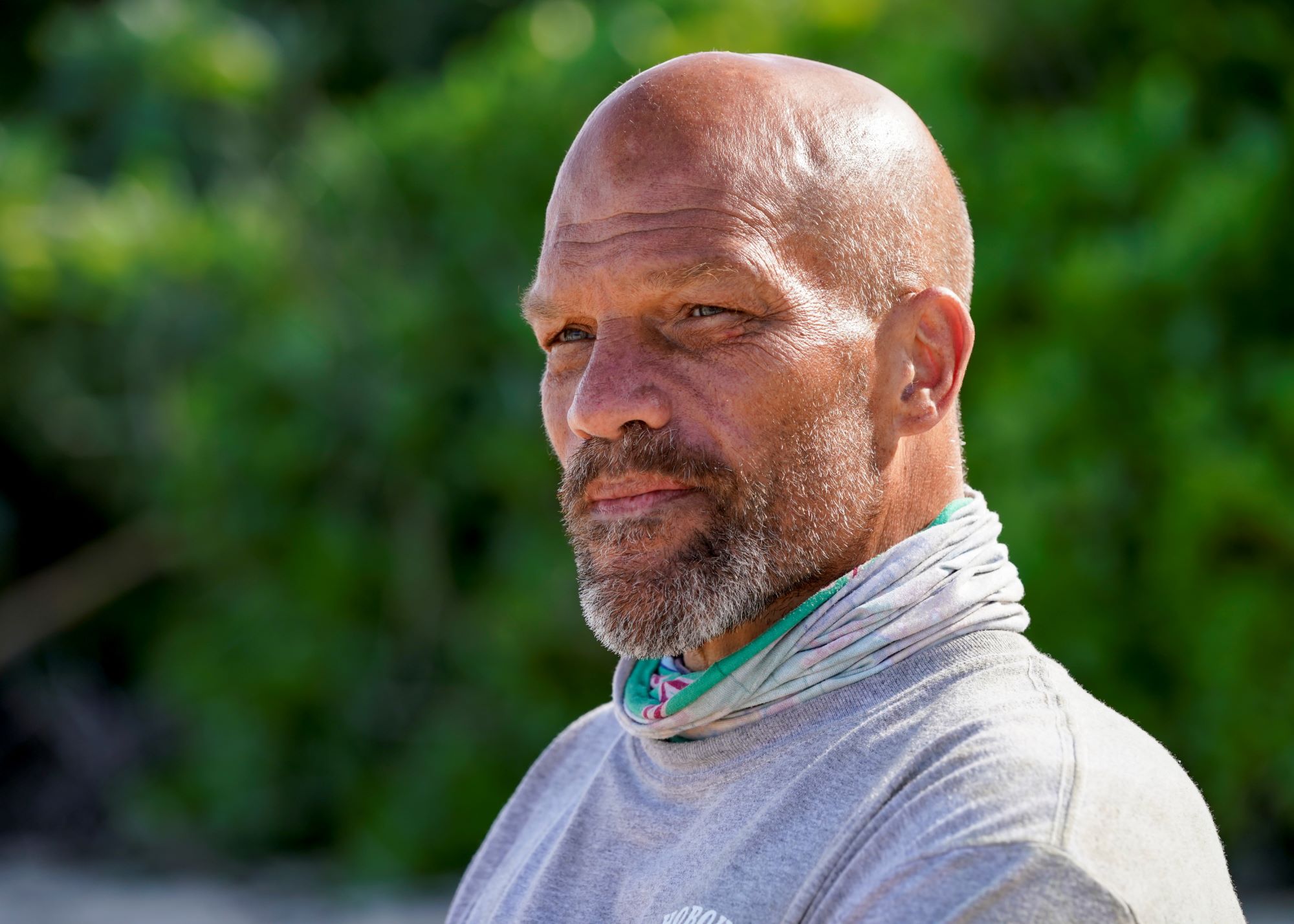 Mike was the runner-up of 'Survivor' Season 42
During the Survivor Season 42 finale, Mike fought hard for his spot in the final three chairs.
He won the first immunity challenge, securing his place in the top four. And then, when Romeo Escobar forced him to compete in the fire-making challenge at the final four Tribal Council, he came out victorious against his long-time ally Jonathan Young.
Unfortunately for Mike, his competitive streak wasn't enough for the jury to crown him as the Sole Survivor. The castaway had burned too many bridges in the jury. And Maryanne Oketch presented an impressive case for why she should win it all.
So, in the end, the Survivor Season 42 jury awarded Maryanne the title of Sole Survivor in a 7-1-0 vote. Jonathan was the only one to vote for Mike, while Romeo received zero votes.
Mike explains why he lost to Maryanne during the 'Survivor' Season 42 finale
Following the Survivor Season 42 finale, Mike spoke with Entertainment Weekly about his game and why he believes he lost in the end.
"Yeah, I actually did feel very confident [heading into the Final Tribal Council]," the castaway explained. "And quite frankly, I think that was probably my downfall. I played the game hard from day one until day 26. And when I won fire, I let my guard down a little bit."
Mike continued, "I'm saying, 'What could they say wrong about me?' But sometimes you don't notice the room is dirty if you're standing in the room. I didn't notice my room was dirtier than what it was until I stepped down and started hearing them talk about it."
"And kudos to Maryanne, she came in guns a blazing, she spoke well," he concluded. "I wasn't as prepared as I thought I could have been. I didn't expect the adversity, but that's why you got to play every minute right to the end of Survivor."
One could say that Mike was met with a bitter jury in Survivor Season 42, but that's the name of the game. Contestants need to own up to their game moves. In the end, it all comes down to who better presents their case for why they should be the Sole Survivor. And Maryanne undoubtedly gave a couple of the best Final Tribal Council speeches Survivor has ever seen.
The castaway describes how he was feeling during the Final Tribal Council
While speaking with Entertainment Weekly, Mike revealed what was going through his head during the Final Tribal Council in Survivor Season 42.
"You know what it's like? It's like you're falling off a cliff, and you see the last little vine hanging off the cliff, and you go to grab it, and you get it," he explained. "But then you realize there's grease on that vine, and you're starting to slide. And before you know it, you slip, and you fall off the mountain. And that's what it felt like out there. I felt like I had it in my grasp. I was holding it. And as it went on, I almost couldn't catch up to what was going on out there."
Mike continued, "And the fact is that I was still hungry. I was beat up. I was tired. Mentally, I didn't come in thinking that's how I was going to be questioned. And the truth is, who do I blame? I blame myself. It's me. I should have been more prepared. They asked the right questions. They had the right to ask those questions, and I wasn't prepared. And quite frankly, Maryanne played a good game. Kudos to her."
Survivor Season 42, starring Mike Turner, is now available to stream on Paramount+.