'Survivor': Two-Time Winner Sandra Diaz-Twine Is Competing Against Her Daughter on 'Australian Survivor'
If you ask any Survivor fan about who the face of the reality competition series besides Jeff Probst is, the answer would be Sandra Diaz-Twine. Ever since her appearance on Survivor Season 7, she has redefined what it means to play the game. Now, Sandra is gearing up for her sixth appearance in the Survivor world.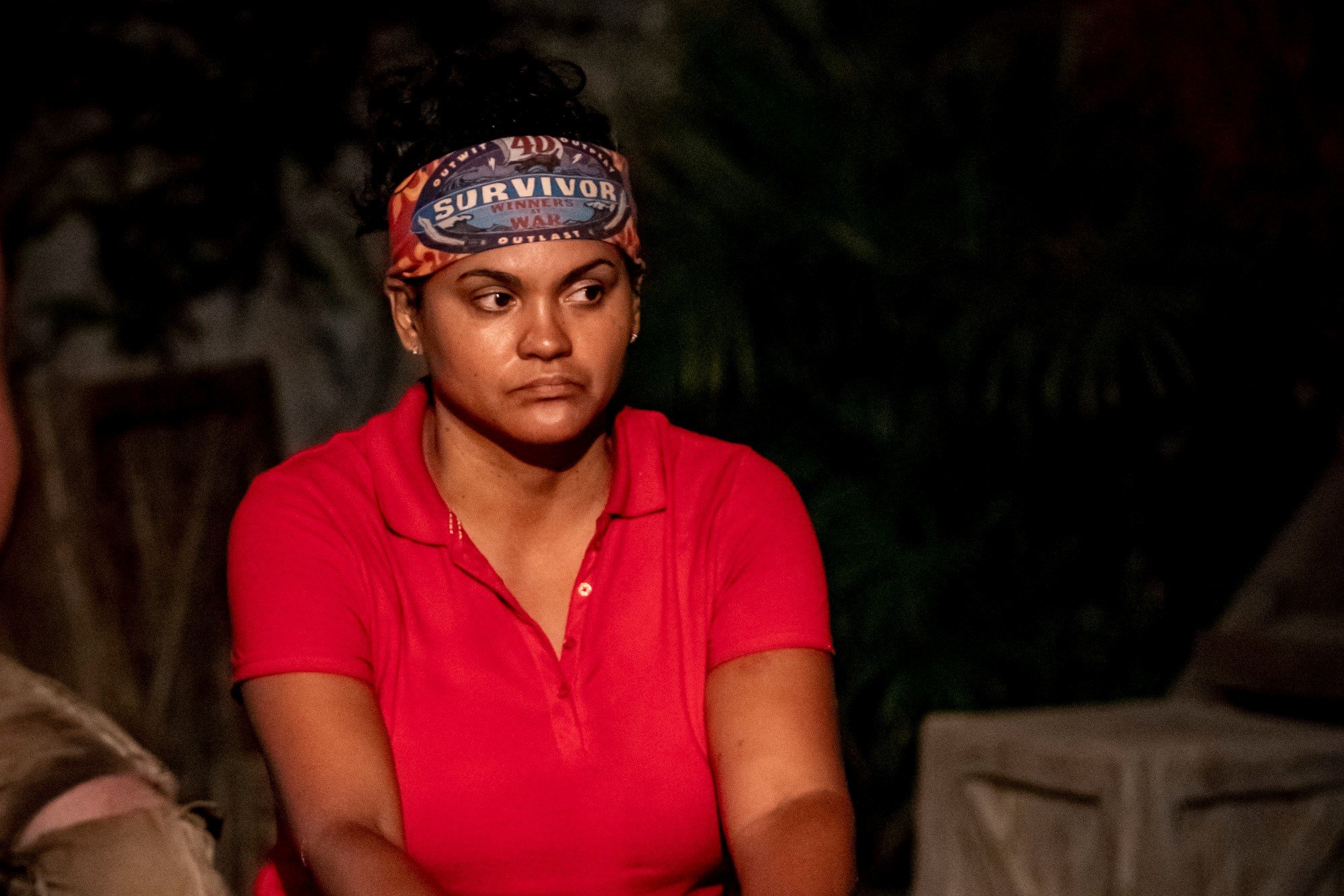 Sandra Diaz-Twine won two seasons of 'Survivor'
Survivor fans were introduced to a legend in the making during season 7, "Pearl Islands," when Sandra Diaz-Twine joined the cast. Sandra was a part of the Drake tribe, which remained dominant during the early part of the game.
She could have been an easy target due to her poor performance at challenges. However, she used her wit and mental strength to get far in the game. Part of Sandra's strategy, which she would continue to utilize in seasons to come, was the mentality of "anyone, as long as it ain't me." And at the Final Tribal Council, the jury voted, 6-1, for Sandra to win the title of Sole Survivor.
Sandra next competed on Survivor Season 20, "Heroes vs. Villains," which included all returning players. Producers placed her on the Villains tribe, where she was a part of a six-person alliance. However, two members turned on them, so Sandra was quickly on the bottom. But she used her mental game to outwit her tribemates. Once they got to the merge, Sandra survived until the final three, and the jury voted, 6-3-0, for her to win the million dollars once again.
After Survivor Season 20, Sandra dubbed herself the "Queen of Survivor" and competed in two more seasons. She placed 15th in Survivor Season 34, "Game Changers," and 15th again in Survivor Season 40, "Winners at War."
The 'Australian Survivor' cast includes Sandra Diaz-Twine and her daughter
The Australian Survivor Twitter page revealed that Sandra Diaz-Twine is a part of the season 9 cast. And since the theme of the season is "Blood V Water," Sandra's daughter, Alanna "Nina" Twine, will be competing against her in Australia. The rest of the Australian Survivor cast will be comprised of new and returning players and their loved ones.
In a promo video for the game, Sandra says, "I'm coming to show the Australian people how the game is really played because I have a secret weapon — my baby girl, Nina. Y'all better look out cause I taught her well."
Nina adds, "I've been watching her play Survivor since I was five. I'm coming for her crown." And Sandra replies, "I would never hand my crown to anyone. Queen stays queen."
Australian Survivor is a bit different from Survivor. It usually lasts 48 days and starts with 24 contestants, as opposed to 39 days and 18-20 castaways. So, it will be interesting to see how Sandra adjusts to a different version of Survivor.
The 'Survivor' queen said she was going to retire following season 40
Before competing on Survivor Season 40, "Winners at War," Sandra Diaz-Twine talked with Entertainment Weekly about returning to the game. And during the interview, she claimed that season 40 would be her last time playing Survivor.
"After this, I'm going to definitely retire," Sandra said. "I spent two weeks at home after [Survivor Season] 39, and I was talking to my husband, and I could tell that now that my kids are grown and gone, it wasn't easy for him to have an empty house. Empty!"
The two-time winner added, "So, it's been more than half a year. So, I said, 'You know what, Marcus? I'm going to go out there this last time. I'm going to take it day by day, I'm going to play as hard as I can in hopes to making it to day 39 and bringing home that last million dollars that I need to retire.' I mean, I can still retire. That's not going to change, but it would just be icing on the cake if I took home a third million dollars."
Australian Survivor, starring Sandra Diaz-Twine, premieres on Jan. 31 on Network 10 in Australia.
RELATED: 'Survivor' Isn't New Tonight, but Fans Already Think They Know Who Wins Season 42