Sweat With BTS – New Workout Challenge Starts Today
Ever wonder what the members of BTS do to have the stamina to perform complicated choreography for hours at a time? Now, fans will have access to BTS's workouts; Or at least several curated workouts. As part of the HYBE EDU program, BTS will walk fans through five different exercise videos starting May 2.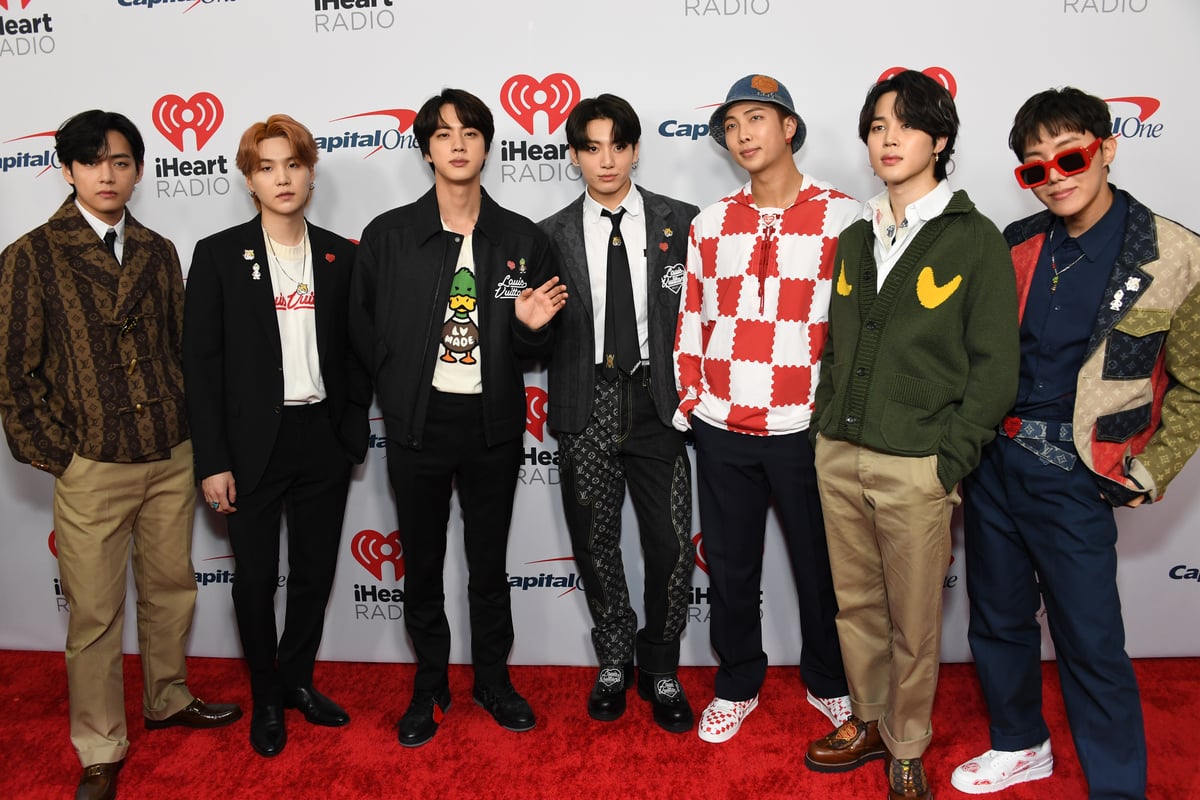 BTS issues a 5 Day Workout Challenge to ARMY
HYBE EDU is a subsidiary of BTS' parent company HYBE. They aim to teach fans the Korean language and culture through textbooks, videos, and more content staring BTS and other K-pop groups. 
On Friday, April 29, HYBE EDU's Twitter account posted a workout challenge with BTS. The translated post said, "BTS is always serious about working out. Let's get energized just like them and start working out!" The post says, "We created a program made up of easy-to-follow moves."
The final part of the statement reads, "Are you ready, both body and mind? Now, it's time to WORK OUT with BTS!"
The image shows the seven members of BTS, RM, Jin, Suga,  J-Hope, Jimin, V, and Jungkook. They each appear to be doing some sort of physical activity like running, squats, lifting weights, and stretching. However, the images seem to be from previous BTS content, so it's unclear if the series will consist of new or recycled material.
BLACKPINK are also featured in HYBE EDU videos 
The HYBE EDU educational videos also feature clips of the BLACKPINK members. A video released last month titled "BLACKPINK in Your Korean" has racked up 360,000 views. The 41-second clip is an advertisement for a Korean textbook kit fans can purchase for $156.99.
When it was first released, fans were confused because they associated HYBE with BTS. BLACKPINK is on YG Entertainment. BTS is on BigHit Music which is under the umbrella of HYBE. The parent company HYBE has deals with many other labels besides Big Hit, including YG.
Last year, HYBE EDU kicked off with Learn! Korean with Tinytan and Learn! Korean with BTS. Other HYBE EDU projects include The BTS Recipe In Korean and The BTS Fashion In Korean. 
Fans give HYBE EDU materials mixed reviews
When a fan asked on Reddit if Learn! Korean with BTS was a good resource for picking up the language, the response was mixed. 
A few people commented, "it's cute." One fan wrote, "The BTS Learn package was a cute way to practice, but it didn't explain enough." Another chimed in, "No. It's cute and I enjoy it and I'm glad I bought it, but I don't think it's the best source for learning."
One person wrote, "I got it, and I enjoy using it! I'm also supplementing other apps. I haven't gotten too far in the book package, but I really do like how they did the pen thing. It's a cool gimmick, and hearing the pronunciation does help!"
For those looking to "Run" with BTS, the workout challenge starts today and can be accessed on YouTube.