'Sweet Magnolias': Allison Gabriel Wants to See Mary Vaughn's 'Rigid Facade Fall Away'
Every show needs a villain. On Netflix's Sweet Magnolias, that role goes to Mary Vaughn Lewis, the long-time nemesis of Maddie, Dana Sue, and Helen. She's conniving, connected (her husband is Serenity's mayor), and has a serious ability to hold a grudge. But there may be more to Mary Vaughn that meets the eye, actor Allison Gabriel said in a recent interview with Showbiz Cheat Sheet. 
Allison Gabriel opens up about fan reaction to 'Sweet Magnolias' Season 2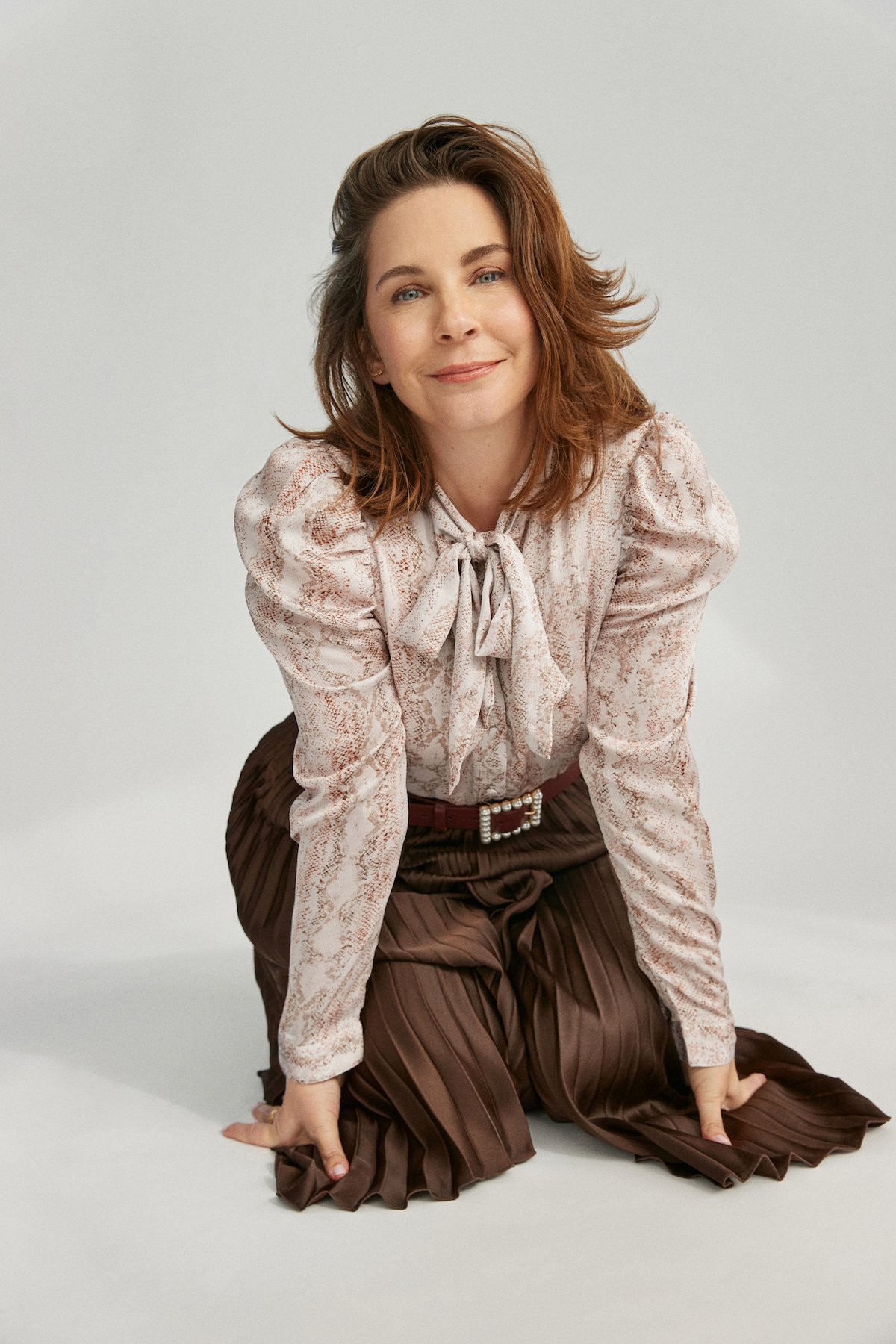 RELATED: 'Sweet Magnolias' Season 2 Ending Explained: Helen Is at a Crossroads, Cal's Future Is Uncertain
Gabriel knows her Sweet Magnolias character isn't exactly beloved by fans. In the show's second season, her ongoing feud with Maddie, Helen, and Dana Sue led her to conspire to get Maddie's boyfriend Cal fired from his job as Serenity High's baseball coach. It was the kind of sneaky move that made for good TV, but it didn't bring many viewers over to Mary Vaughn's side.  
"It's funny. Last season, I feel like people sort of loved to hate me," Gabriel said. "And this year they just really outright hate me … people sort of were laughing at me last season, and now they just want to kill me."
But that's not necessarily a bad thing, the actor said. The fan response has been much bigger for season 2 compared to season 1, with plenty of people reaching out on social media to share their response to the 10 episodes that dropped in early February.
"It's really fun to have such a strong reaction," she said.
Gabriel relishes playing the villain  
Mary Vaughn might be the bad guy, but she's far from one-dimensional. That appealed to Gabriel, who said that Sweet Magnolias offered a chance to sink her teeth into a part that was different from the "crying woman" roles she's often ended up auditioning for. 
"I was just in love with Mary Vaughn from the beginning," she said. "I still love her as a character. Playing a villain or a foil is so much fun because you get to play out the parts of yourself that in a nice society, we don't let out."
Though Mary Vaughn might sometimes rub people the wrong way, she stands up for herself and gets things done. It's a quality in the character that the actor admires. "I love that part of Mary Vaughn. She just says what she wants. She goes out and gets it. She doesn't care whose toes she steps on."
Mary Vaughn is also driven by a fierce love for her children. That inspires her to do whatever it takes to give them "the advantages that she felt she didn't have," Gabriel said.
"I think Mary Vaughn is just someone who needs to win at any cost," she added. "She always needs to come out on top. And I think it has to do with feeling left out by the Sweet Magnolias, by the three leads. I think she feels like she was mean girl-ed by those three." 
A friendly overture — such as an invitation to margarita night — might be all it takes to put the feud to rest.
"I think that if they were to go out of their way and invite Mary Vaughn into that fold, I think a lot of prickliness would melt away," Gabriel said.
Gabriel would love to see some cracks in Mary Vaughn's armor
So far, Netflix hasn't renewed Sweet Magnolias for season 3. But if the show does return, Gabriel is hoping fans will get to see another side of Mary Vaughn's character. 
Mary Vaughn has spent the show's first two seasons hiding behind a well-constructed facade, with her perfectly coordinated outfits, full face of makeup, and elaborately coiffed hair. But she might be on the verge of a transformation, Gabriel speculated. 
"I think her facade can't hold much longer," she said. "What I would want to see is that really rigid facade fall away," though she stressed that she has "no idea what the writers have planned."
"But for me, as an actor, I would love to see all of that fall away," she said. "And really see who she is underneath all of that." 
Sweet Magnolias Season 2 is currently streaming on Netflix.
Check out Showbiz Cheat Sheet on Facebook!
REVEALS: 'Sweet Magnolias' Season 2 Reveals Identity of Isaac's Birth Parents