'Sweet Magnolias' Season 2 Ending Explained: Helen Is at a Crossroads, Cal's Future Is Uncertain
'Sweet Magnolias' Season 2 ended on a couple of major cliffhangers, including a surprising turn of events for Helen.
It might not have been quite as dramatic as season 1's prom night car crash, but the season 2 finale of Netflix's Sweet Magnolias still ended on a few pretty serious cliffhangers. From a new development in Cal's (Justin Bruening) story to a major twist for Helen (Heather Headley), here's where things stood when the credits rolled on Sweet Magnolias Season 2's final episode.  
​​[Warning: This article contains spoilers for Sweet Magnolias Season 2.] 
Cal's anger issues boil over in the 'Sweet Magnolias' Season 2 finale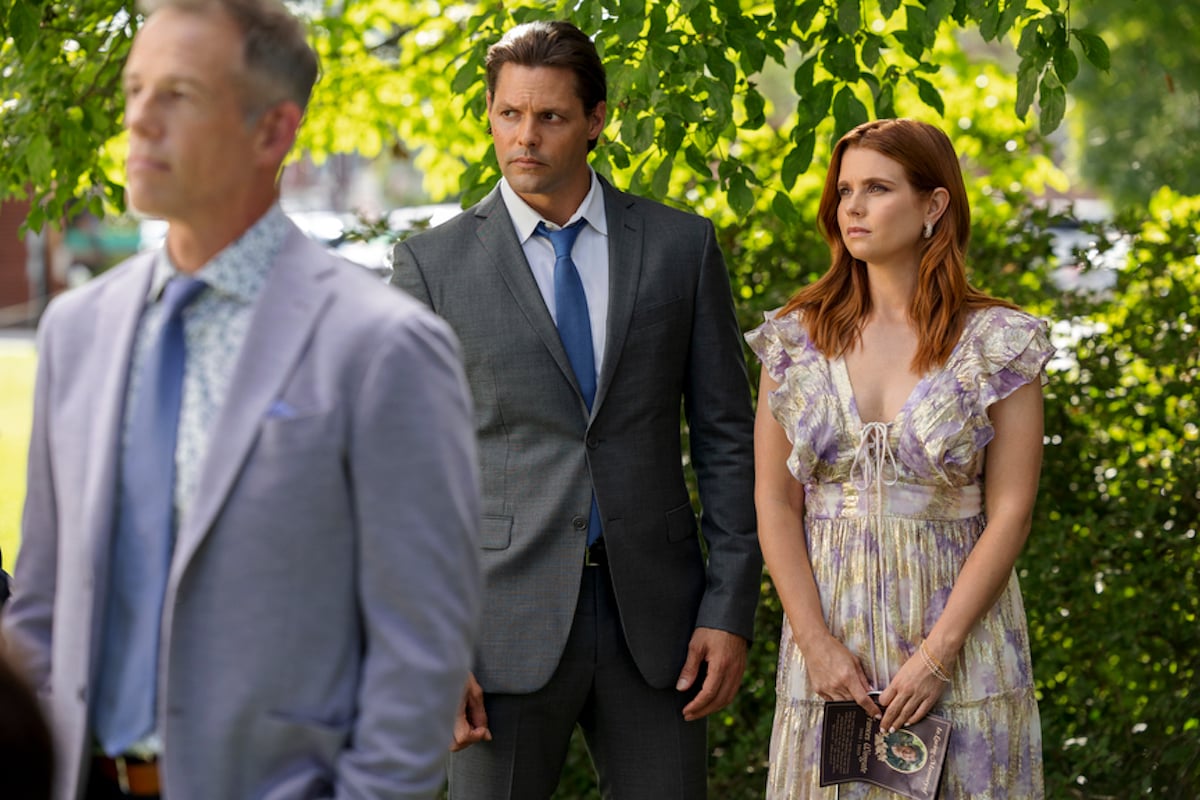 In Sweet Magnolias' second season, Maddie (JoAnna Garcia Swisher), Dana Sue (Brooke Elliott), and Helen's long-standing rivalry with Mary Vaughn (Allison Gabriel) heated up in a big way. Maddie's boyfriend Cal quickly got pulled into the drama. 
Mary Vaughn was piping mad over the trio's attempts to initiate a recall election against her husband, Serenity's mayor. She soon struck back. But rather than targeting the Sweet Magnolias directly, she took aim at Cal, the high school's baseball coach. 
Cal was already on thin ice because of his failure to bring home the state championship trophy. When Mary Vaughn discovered that the former MLB player had been arrested for assault and battery, she used that information – plus her seat on the school board – to get him fired. 
All season, Cal had been assuring Maddie that his anger issues were under control. But losing his job was a major blow. And when a man named Stu (Dave MacDonald) showed up at Sullivan's after Frances' memorial service, things got ugly. Stu – a fan of Cal's who he met at a charity event earlier in the season – was angry over the firing and ready to defend him. Cal tried to get him to calm down, but when Stu insulted Maddie, Cal punched him. Moments later, the police showed up and hauled Cal away.  
What will Cal's arrest mean for his future with Maddie? So far, Netflix hasn't announced whether there will be Sweet Magnolias Season 3. But if the show does return, his hair-trigger temper will be an issue they'll need to work through. 
Ryan proposes to Helen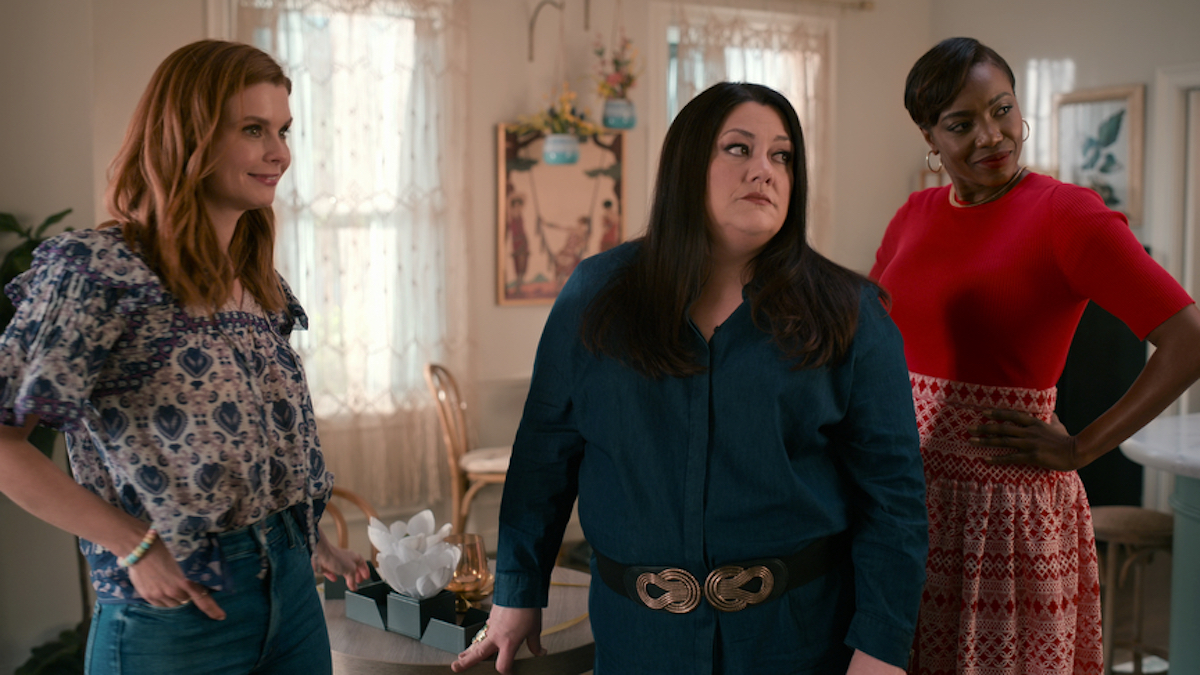 Maddie isn't the only one who is at a crossroads in her relationship at the end of Sweet Magnolias Season 2. Helen's desire to become a mother was a major theme throughout all 10 episodes. In the premiere, she revealed she was pregnant with her ex Ryan's (Michael Shenefelt) child. Ryan didn't want kids, but Helen decided to keep the baby. However, she had a miscarriage shortly after. 
Losing her pregnancy was devastating for Helen, and she decided to move forward with IVF. She also embarked on a romance with Erik (Dion Johnstone). But then Ryan returned to Serenity and threw her future into question. First, he told her that he'd reconsidered his decision to not have children. Then, in the season's final scene, he asked Helen to marry him. 
The episode ended before revealing a shocked Helen's answer to Ryan's question. Is Ryan really ready to settle down and become a father? And will Helen try again to find happiness with her first love? Or will she stick with her plan to pursue IVF – and her romance with Erik? 
A mystery woman has it out for Dana Sue 
A stranger also arrived in Serenity in the Sweet Magnolias Season 2 finale, and she was searching for Dana Sue. First, the woman (Wynn Everett) accosted Dana Sue's daughter Annie (Anneliese Judge). 
"You look like something she'd spit out," the woman – whose name is Kathy, according to the credits – said. "She still busy wrecking people's lives?" 
Not long after, Jackson (Carson Rowland) showed his mom and her friends a disturbing post on the Serenity Secrets Instagram account. The brief video showed the woman Annie met sticking a screwdriver into the tire of the Sullivan's catering van. 
Kathy might be unfamiliar to viewers, but apparently, she's well known to the Sweet Magnolias. 
"Dear Lord, she's back," Maddie says. "What should we do?"
What could Dana Sue have done that has Kathy so angry? And how will Dana Sue, Maddie, and Helen respond? Hopefully, Netflix renews Sweet Magnolias so fans can get some answers.  
All episodes of Sweet Magnolias Season 2 are now streaming on Netflix. 
Check out Showbiz Cheat Sheet on Facebook!