'Sweet Magnolias' Season 2: Is Jamie Lynn Spears in the New Episodes?
Jamie Lynn Spears will appear in 'Sweet Magnolias' Season 2, despite a petition to have her removed from the show.
When Sweet Magnolias fans last saw Noreen Fitzgibbons, she had Serenity in her rearview mirror. The pregnant nurse played by Jamie Lynn Spears in the hit Netflix series had ended her relationship with Bill Townsend (Chris Klein) and decided to return home to her family, leaving open the question of whether the character would appear in season 2. 
Offscreen, some fans also wondered about the actor's future on the show after supporters of her sister Britney Spears started a petition to remove her from the series. They targeted the actor because ​​of her alleged role in her sibling's controversial conservatorship. So, will Jamie Lynn Spears appear in Sweet Magnolias Season 2? Here's what we know so far. 
Britney Spears fans wanted Jamie Lynn Spears fired from 'Sweet Magnolias'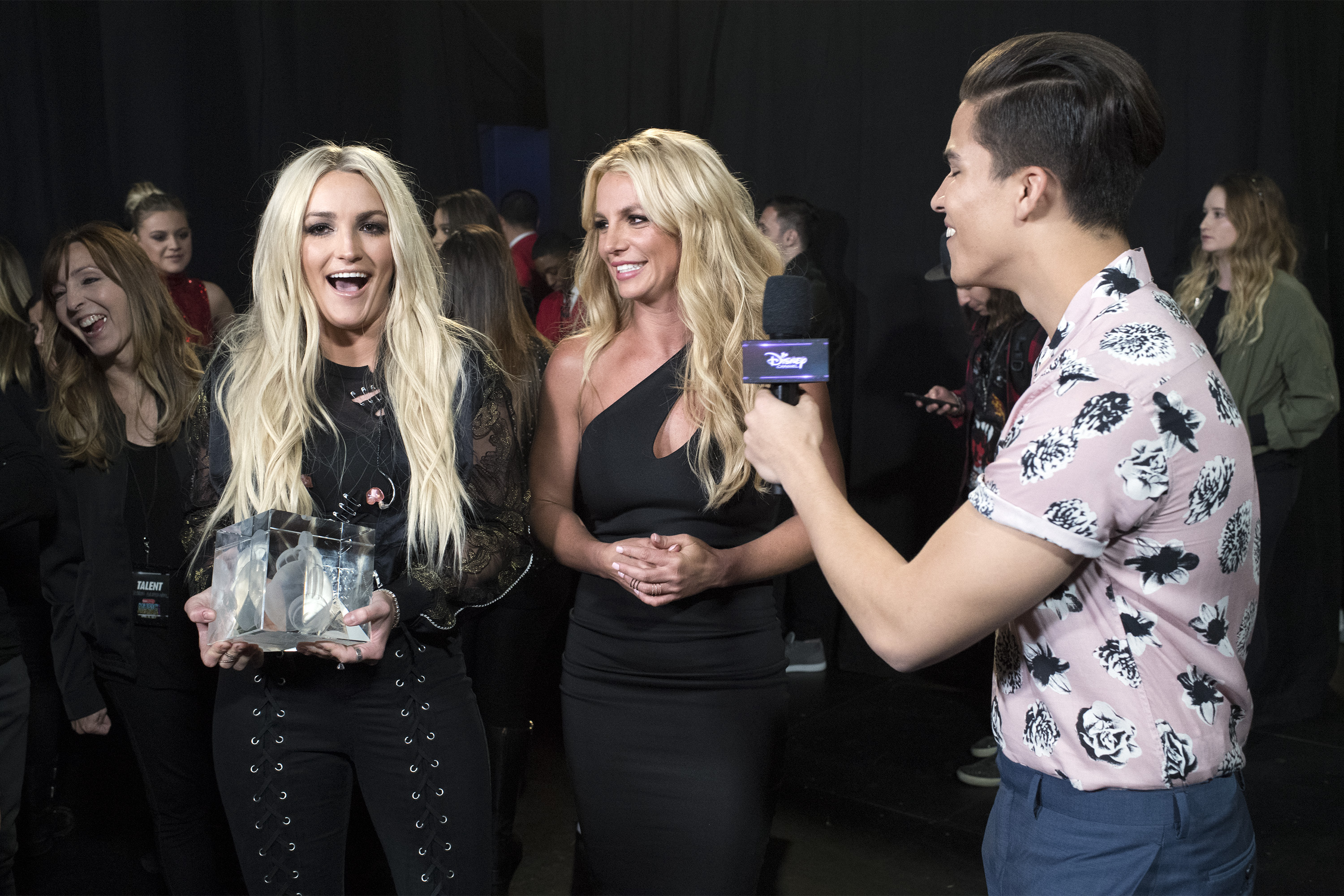 In 2021, Britney Spears succeeded in her efforts to end her conservatorship. As she fought to regain control of her life, she spoke out against her family. 
"Not only did my family not do a goddamn thing, my dad was all for it," the "Toxic" singer told a judge when speaking of an incident when she says she was forced to take Lithium against her will. She also said she wanted to "sue my family" (via Variety). 
The feud has only escalated since then. Jamie Lynn recently sat down with ABC News to promote her new memoir Things I Should Have Said. She also defended her role in her sister's conservatorship. Soon after, Britney reacted on Twitter, saying her sibling was trying to sell books at her expense and claiming Jamie Lynn "never had to work for anything." Jamie Lynn responded with an Instagram post, saying her sister's public comments didn't line up with their private conversations and that she was getting death threats due to her sister's "accusatory posts."
Meanwhile, Britney's loyal fans have taken aim at Jamie Lynn's career. A Change.org petition argued she was "a part of the disgusting dehumanizing conservatorship of her sister" and should be removed from the Sweet Magnolias cast. It's attracted more than 28,000 signatures. 
Jamie Lynn Spears will appear in 'Sweet Magnolias' Season 2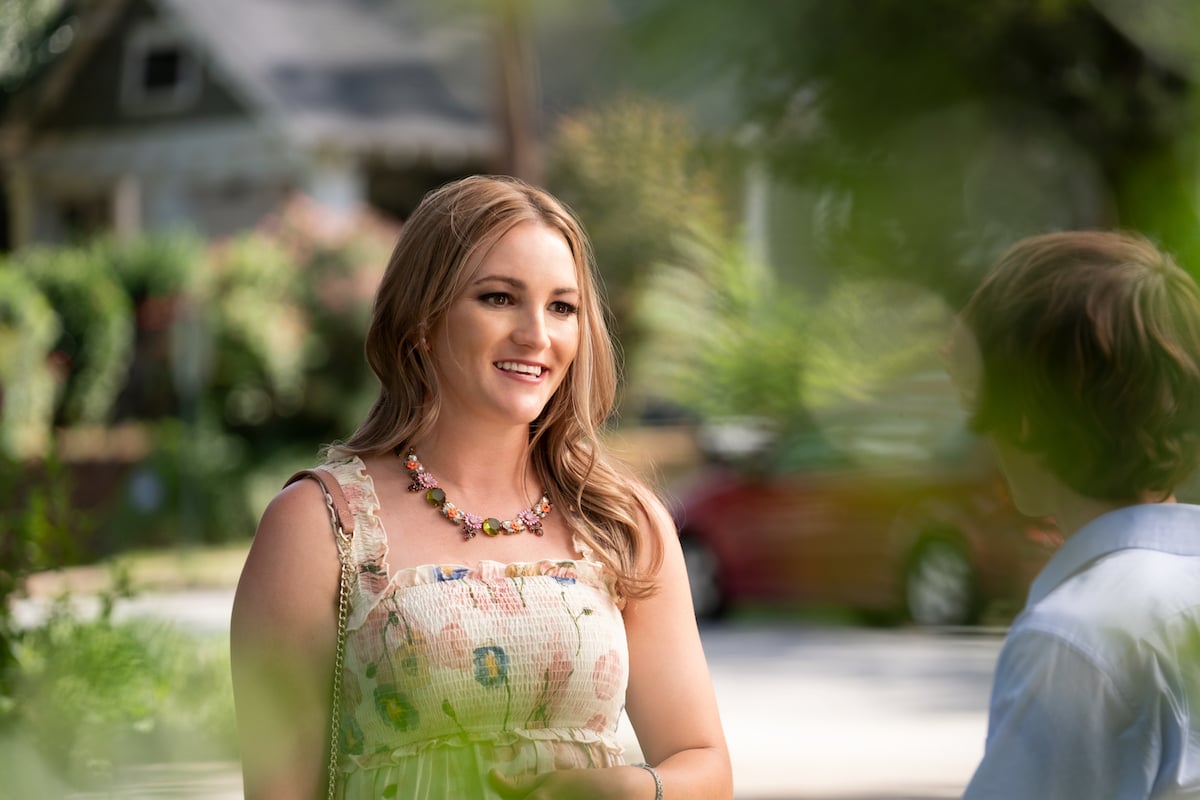 Despite objections from her sister's supporters, Jamie Lynn will appear in Sweet Magnolias Season 2, which drops Feb. 4. In fact, she'll have even more screen time than she did in season 1 because she's been upped to a series regular for the show's second outing​​. (Dion Johnstone, who plays Erik, the chef at Dana Sue's restaurant, and Brandon Quinn, wh​​o plays Dana's Sue's husband Ronnie, also have expanded roles in season 2.) 
In a Dec. 15 Instagram post, Jamie Lynn celebrated the return of the show, which is based on a series of books by Sherryl Woods. 
"NOREEN IS BACKKKKKK!!!" she wrote. "So grateful to be a part of this amazing community."
What's in store for Noreen in 'Sweet Magnolias' Season 2? 
In Sweet Magnolias Season 1, Noreen struggled in her relationship with Bill, a doctor (and her boss) with whom she'd had an affair. That romance ultimately led to Bill's and Maddie's (JoAnna Garcia Swisher) divorce. Despite the rocky circumstances surrounding the beginning of her relationship with their dad, Noreen still hoped Bill and Maddie's three kids would accept her. However, only their middle child, Kyle (Logan Allen), was open to getting to know her. 
After Noreen left him, Bill approached Maddie and asked her to give him another chance. But Maddie had started a relationship with her son's baseball coach, Cal (Justin Bruening). And she wasn't sure she was willing to forgive Bill after he cheated on her. Her decision will likely get only more complicated after the car crash at the end of season 1, which involved Kyle and an unknown passenger. Plus, with Noreen back on the scene, Bill might be rethinking his desire to get back together with his ex-wife in season 2. One thing is for sure: There's sure to be plenty of drama in Sweet Magnolias Season 2.  
Sweet Magnolias Season 2 releases Feb. 4 on Netflix. 
Check out Showbiz Cheat Sheet on Facebook!