'Sweet Magnolias' Season 2 Reveals Identity of Isaac's Birth Parents
'Sweet Magnolias' Season 2 revealed the identity of Isaac's birth parents, and it might not be who viewers suspected.
Sweet Magnolias fans may not have seen that twist coming. The second season of the hit Netflix series was indeed "pedal to the metal," just as star JoAnna Garcia Swisher promised in an interview with Showbiz Cheat Sheet last year. Among the many twists and turns was a huge revelation about the identity of Isaac's (Chis Medlin) birth parents.
[Warning: This article contains major spoilers for Sweet Magnolias Season 2.]  
Isaac finds his birth mother in 'Sweet Magnolias' Season 2 – and it's not Dana Sue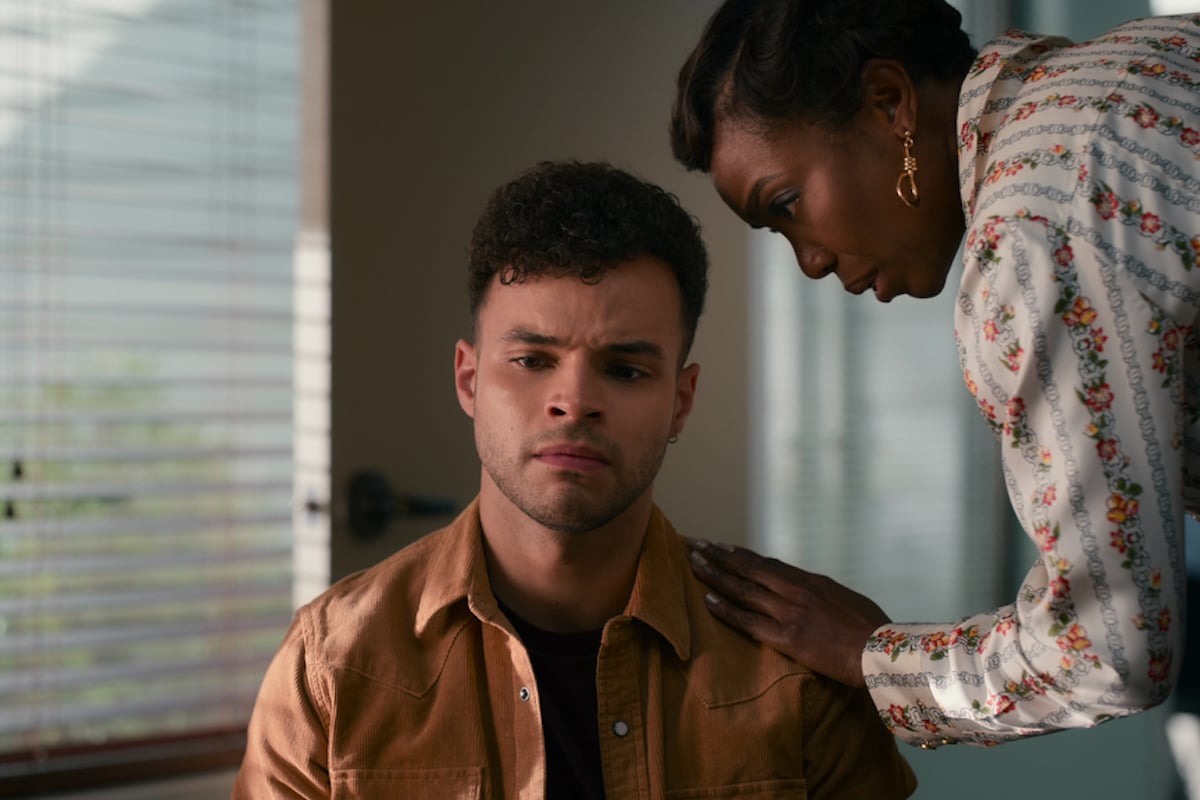 At the end of Sweet Magnolias Season 1, Isaac – who'd moved to Serenity specifically to find his mother and father – confronted Dana Sue (Brooke Elliott) in the kitchen at Sullivan's. He wanted to know if she was his birth mother. The episode ended before revealing her answer, but it was revealed in the Sweet Magnolias Season 2 premiere. Dana Sue is not Isaac's mother. 
With Dana Sue out of the running, Isaac turned to Helen (Heather Headley) for help. His adoption records were sealed, but a Bible he'd received from his birth mother provided a few clues. The pair headed to the Serenity Sentinel offices, hoping that news reports from around the time of Isaac's birth might offer some insight. But when they sat down to talk to Peggy (Brittany L. Smith), the paper's editor, it immediately became clear their search was over. Her reaction when Isaac showed her the Bible said it all. Peggy is Isaac's mother. 
Why Peggy gave Isaac up for adoption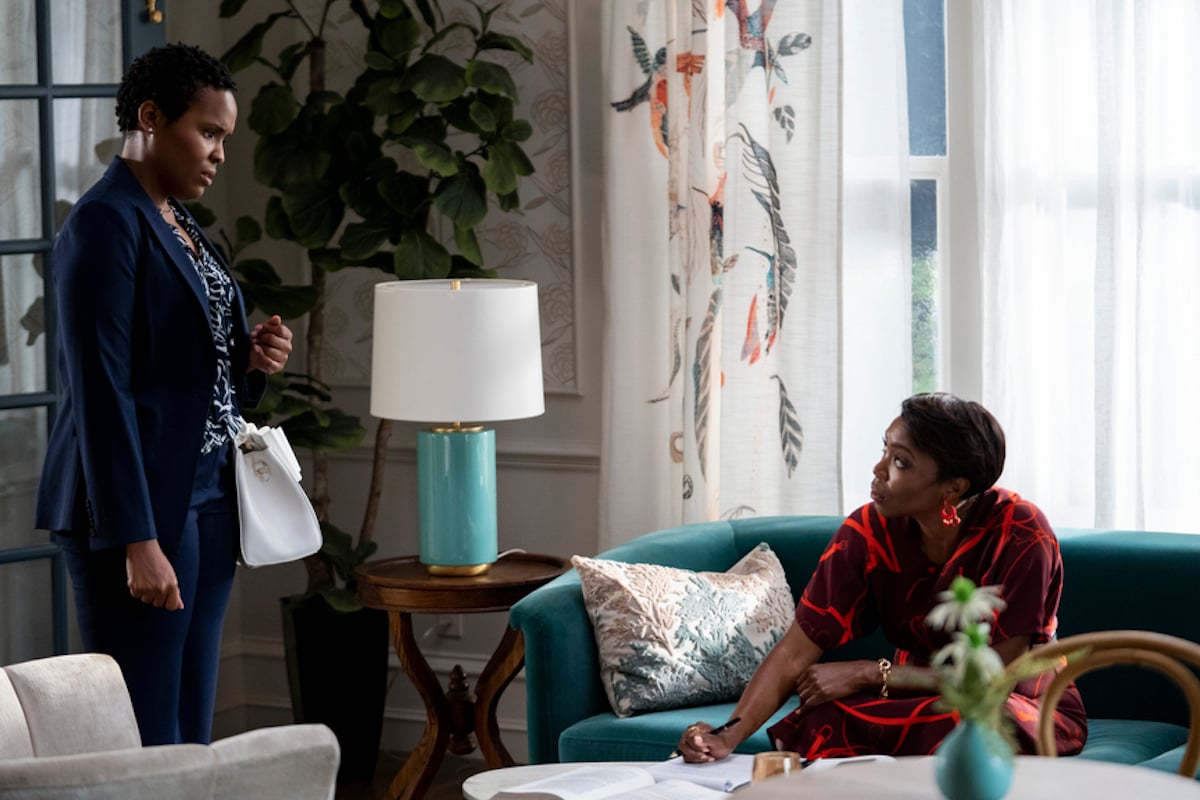 Meeting Isaac for the first time understandably brings up some complicated feelings for Peggy, especially because the adoption was not solely her choice. In a conversation with her stern, overbearing mother, she reveals what happened when she got pregnant at 16. Apparently, Peggy's mom Winell (Donna Biscoe) and the mother of the baby's father agreed to deal with the issue as quietly as possible. 
"I did what any good mother would," she tells her daughter. 
Isaac and Peggy may have reunited, but Winell isn't ready to open him with open arms. 
'I didn't go through all that mess you brought home 22 years ago to have some stranger upend our lives now," she says. "I have no interest in meeting him," she adds, before ordering Peggy to send her son away.  
Who is Isaac's father?
Peggy is Isaac's mother, but who is his father? Sweet Magnolias drops a few hints along the way before the jaw-dropping reveal. 
At first, Ryan (Michael Shenefelt) seemed like a possible candidate. He and Peggy had a thing back in the day. And having Ryan realize he was already a father could provide a lot of juicy material moving forward, especially given his strong desire not to have children, as he explained to a heartbroken Helen in season 1. 
Another suspect? Trent Lewis (Paul Rolfes), Serenity's mayor and the husband of the thoroughly unlikable Mary Vaughn (Allison Gabriel). In episode 9, Peggy sits down with Trent for a friendly interview about Miss Frances' (Cindy Karr) death. But after she turns her recorder off, she makes an odd comment. 
"You need to understand, I'm not going to keep your secrets anymore," she says. Is she talking about Isaac? Or is she referring to his shady deeds as mayor and the looming recall election?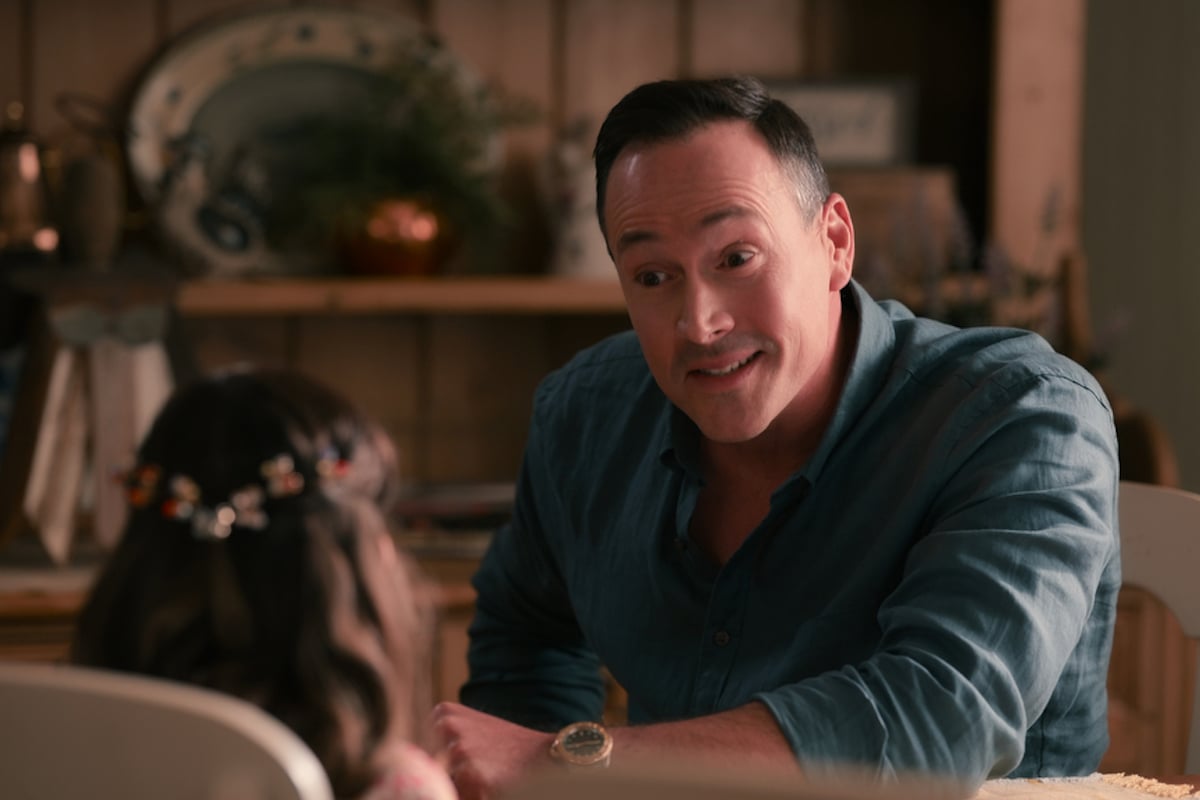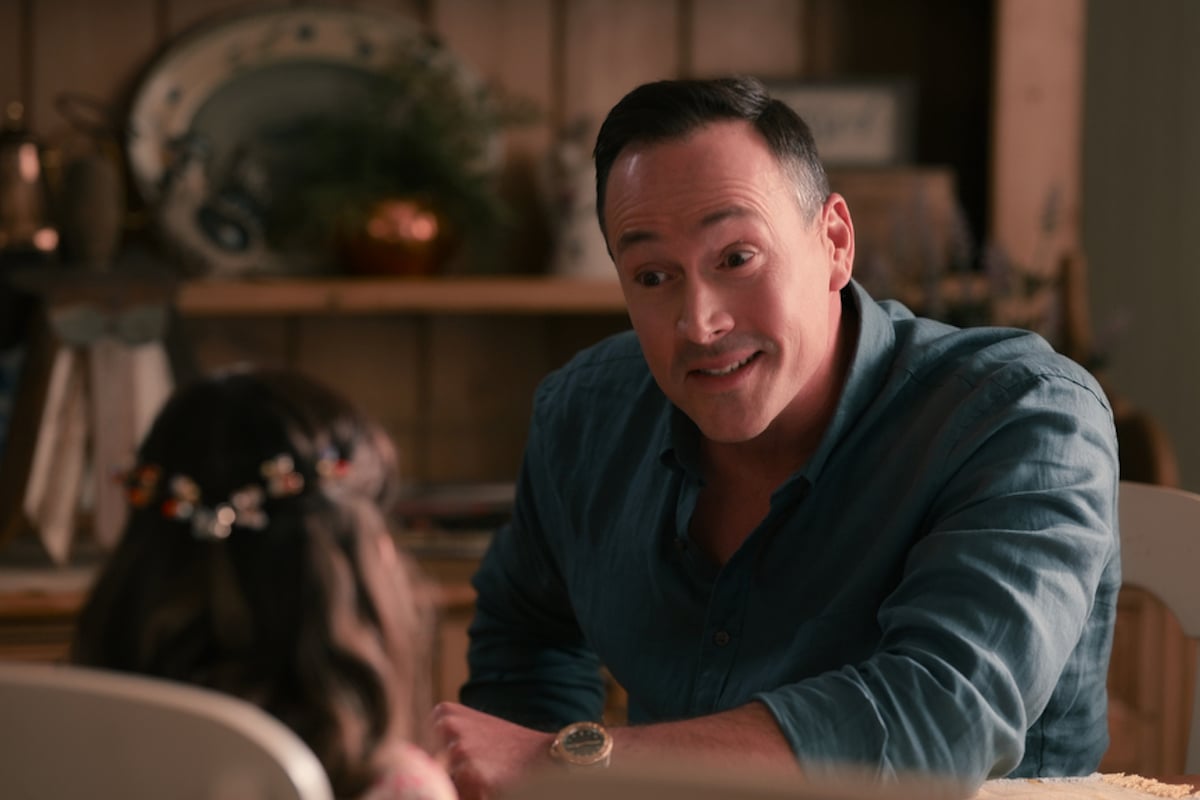 Sweet Magnolias didn't leave viewers wondering for long. A few minutes later, Peggy confronts Maddie's ex Bill Townsend (Chris Klein) in the Serenity town square. 
"You and I have a child," she tells a shocked Bill.  
"What the hell, Peggy?" he replies. "The Model UN conference in Raleigh? Beginning of junior year?" 
Bill's mother knew about Peggy's pregnancy. But she kept it secret from her son. Until now, he had no idea he and Peggy had a child. 
Bill realizes Isaac is his son in 'Sweet Magnolias' Season 2   
Bill isn't exactly thrilled that Peggy has kept the fact that they had a child from him for more than two decades.
"The only thing I want from you is something you can't give," he says. "Twenty-two years?" 
Bill – who just had a baby with his estranged girlfriend Noreen (Jamie Lynn Spears) – can't get back the time he lost with his child. His emotional rollercoaster continues when he realizes that Isaac is his son. The two have met before, and the young restaurant worker is actually Noreen's new roommate. 
Meanwhile, Isaac isn't sure how he feels about Bill being his birth father. And when Maddie learns Bill has yet another child, she's floored. Exactly how everyone copes with the huge news will likely be explored in Sweet Magnolias Season 3, assuming Netflix decides to renew the show.
Sweet Magnolias Season 2 is currently streaming on Netflix. 
Check out Showbiz Cheat Sheet on Facebook!