'Sweet Tooth': 'SNL' Alum and 'MacGruber' Star Will Forte Gets Serious in the New Netflix Drama
Will Forte, who plays Pubba in Netflix's 'Sweet Tooth,' can hold his own in both drama and comedy.
Netflix has been dropping a lot of hot new content in recent months, from original movies to exciting shows that have been keeping fans on edge. One of the most innovative and brilliant new shows to debut on Netflix in summer 2021 was Sweet Tooth, a show that is unlike anything that has ever streamed on the platform before. The show, which is based on a comic book series of the same name, definitely has viewers talking. From the unique storylines to the talented actors featured in the show, it seems as though Sweet Tooth is here to stay. 
What is the fantasy drama 'Sweet Tooth' about?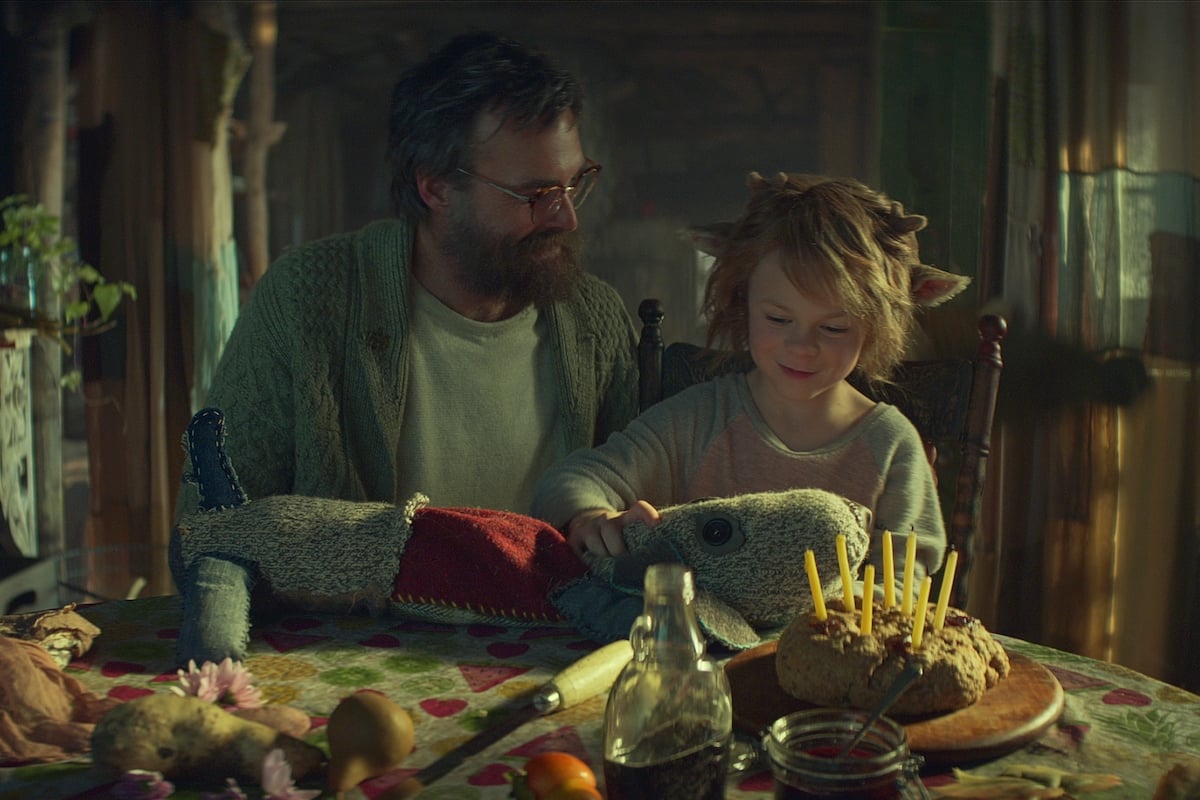 Sweet Tooth started streaming on Netflix in early June 2021. The show details the story of a young boy who is half human and half deer, one of a mysterious new race of hybrids who started emerging after an apocalyptic event. The boy, Gus, is raised by his father until he is 9 years old. However, after his father's death, Gus sets out on his own to learn what he can about his mother, whom he has never met and has very little knowledge of.
In his journey, Gus encounters many who have prejudices against hybrids — and discovers more about himself, even as he emerges into the world with many questions. The premiere episode of Sweet Tooth received major critical acclaim from reporters and fans, many of whom were eager to learn more about the larger world where Gus lives — and the apocalyptic event that might have led directly to the creation of the hybrids. Christian Convery is the young actor who plays Gus, but Convery isn't the only talented performer in the series. Will Forte is a fan-favorite star who has already made a big impression in the role of Pubba. 
Who does Will Forte play in 'Sweet Tooth'?
Pubba, played by Will Forte, is the father of young Gus. Pubba, who was seemingly devoted to his son before his death, raised Gus in a secluded cabin in Yellowstone National Park in an effort to protect him from a world that didn't always embrace hybrids. A loving, loyal parent, there's also more to Pubba than what meets the eye, and as the show progresses, viewers learn his real name, Richard Fox, and his former occupation — a janitor at a laboratory in Colorado.
While Forte is relatively new to the world of drama, he's definitely not new to creating interesting, innovative characters. As a former longtime cast member on Saturday Night Live, Forte has proven that he has the chops to help carry an intense, dramatic series like Sweet Tooth. 
What is Will Forte best known for?
Will Forte first entered the entertainment industry as a writer, working on shows like That '70s Show before eventually joining the cast of Saturday Night Live. He quickly became a popular presence on the iconic sketch comedy show, creating hilarious characters like the MacGyver spoof, MacGruber. After a nearly eight-year tenure on Saturday Night Live, Forte left the show in order to focus on other projects, first appearing in the movie MacGruber, a feature film created around his popular SNL character.
In addition to his onscreen work, Forte has enjoyed a prolific career as a voice actor, lending his talents to films like Cloudy with a Chance of Meatballs, the Lego Movie films, and The Willoughbys. Through it all, Forte has maintained his signature sense of humor — and there's a good chance that after his work in Sweet Tooth, the comedian could earn some serious acclaim for his skills as a dramatic star.