SZA Describes Meeting Lady Gaga as 'F***** Awesome' — 'She's So Powerful'
SZA and Lady Gaga both earned Grammy Awards at the 2022 ceremony. Here's what SZA said about meeting the 'Love For Sale' vocalist.
Lady Gaga inspires more than just her "Little Monsters." At the 2022 Grammy Awards, Lady Gaga spent time with Jon Batiste, BTS' V, and Lil Nas X. SZA even took to social media to discuss her experience meeting the "Love For Sale" singer, sharing that Gaga is "so powerful."
Lady Gaga said she was 'so happy' for SZA and Jon Batiste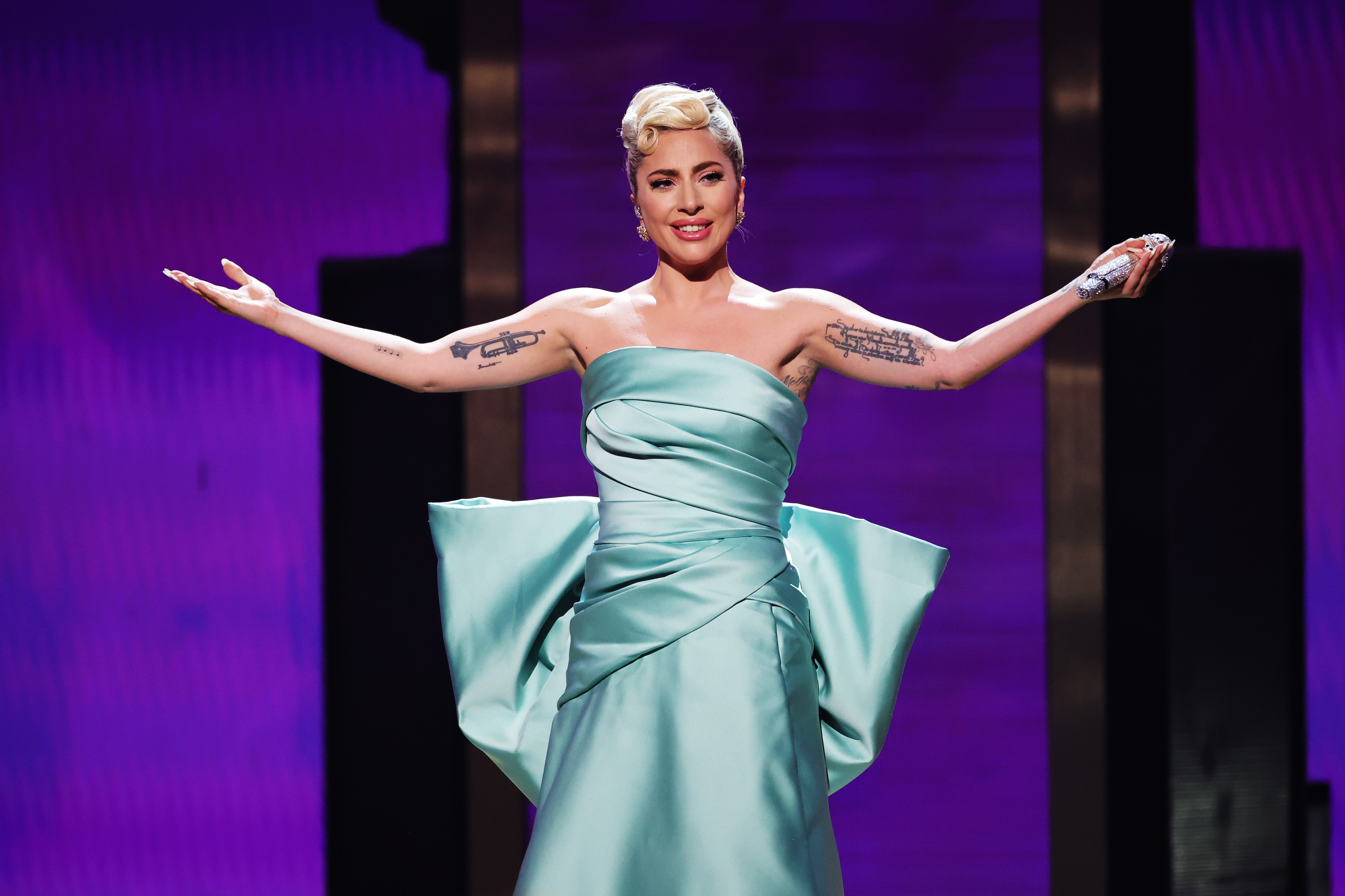 Lady Gaga, SZA, and Batiste are all Grammy Award-winning artists. In 2022, SZA snagged her first Grammy Award for the song "Kiss Me More," created with Doja Cat. Backstage, these performers had a chance to chat about one another. That began with a personal moment between Batiste and Lady Gaga.
Lady Gaga embraced Batiste, calling him "joy inside one person." Batiste returned the compliment, sharing his admiration for Lady Gaga. Just then, SZA appeared next to them in her wheelchair. She apologized for interrupting. 
"No, no, I feel crazy even being in the middle of this. I'm so sorry," SZA said, turning to the Chromatica singer, "You are a king. I love you. You have inspired me for so long. Ate, ate, ate down forever."
"You both have," Gaga said to her fellow Grammy winners. "And I'm just so happy for both of you. And I just — I'm happy that the world has artists like you. Honestly. And this community needs you. It's beautiful. It's really beautiful. It made me proud to be a musician tonight to see you both."
As the artist with the most nominations in 2022, Batiste took home five Grammy Awards at the ceremony. Lady Gaga earned recognition for "Love For Sale," created with the legendary artist Tony Bennett. 
SZA said meeting Lady Gaga was 'f*****' awesome'
Following her appearance at the Grammys, SZA took to social media, interacting with fans and answering questions about music. One Twitter user asked about her experience meeting Lady Gaga, saying it seemed "surreal."
"F*****' awesome," SZA tweeted. "She's so powerful."
This is, presumably, the first time that SZA and Lady Gaga met. However, SZA is known for collaborating with other musicians, calling on Jacob Collier for help with "Good Day." She also sang "All the Stars" with Kendrick Lamar for Marvel's Black Panther.
Lady Gaga helped SZA with her dress at the 2022 Grammy Awards
After injuring her ankle, SZA appeared at the Grammy Awards with crutches and, sometimes, in a wheelchair. After receiving the Best Pop Duo/Group Performance Award, this singer hobbled her way to the stage. She somewhat struggled with her dress, so Lady Gaga stood up and helped with the train. 
SZA and Batiste wouldn't be the only artist that Lady Gaga spent time with at the 2022 Grammy Awards. As a massive fan of jazz, V of BTS posed for pictures with Lady Gaga, later naming her his "jazz queen" in a deleted Instagram picture.