T-Pain Lost $40 Million and Isn't Chasing That Money Anymore
T-Pain is an influential rapper best known for songs like "Bartender" and "Buy U a Drank." He was one of the most popular artists on the radio in the early 2000s, providing the soundtrack to many college parties and spring break flings all over the world. T-Pain is also a businessman and has immersed himself in the production side of the music industry. Still, not all of the artist's ventures have been successful, and as he revealed in a recent interview, he has lost millions of dollars over the years.
How did T-Pain get started in music?
T-Pain was born Faheem Rasheed Najm in 1985, in Tallahassee, Florida. As a child, T-Pain became accustomed to the music business when he spent time with a music producer friend, and by the time he was ten years old, he turned his bedroom into a makeshift music studio, complete with a beat machine, a keyboard, and a four-track recorder.
In the early 2000s, T-Pain broke into the music business when he linked up with the influential artist Akon.
T-Pain released his debut album, Rappa Ternt Sanga, in late 2005. The album became an instant hit with fans and critics and spawned popular singles such as "I'm Sprung" and "I'm N Luv (Wit a Stripper)."
Over the next few years, T-Pain seemed to be everywhere, releasing new music and collaborating with major artists like Chris Brown, Flo Rida, and DJ Khaled. He has also been honored for his artistry several times, winning two Grammy Awards with two of his collaborators, Jamie Foxx and controversial rapper Kanye West.
T-Pain lost a significant amount of money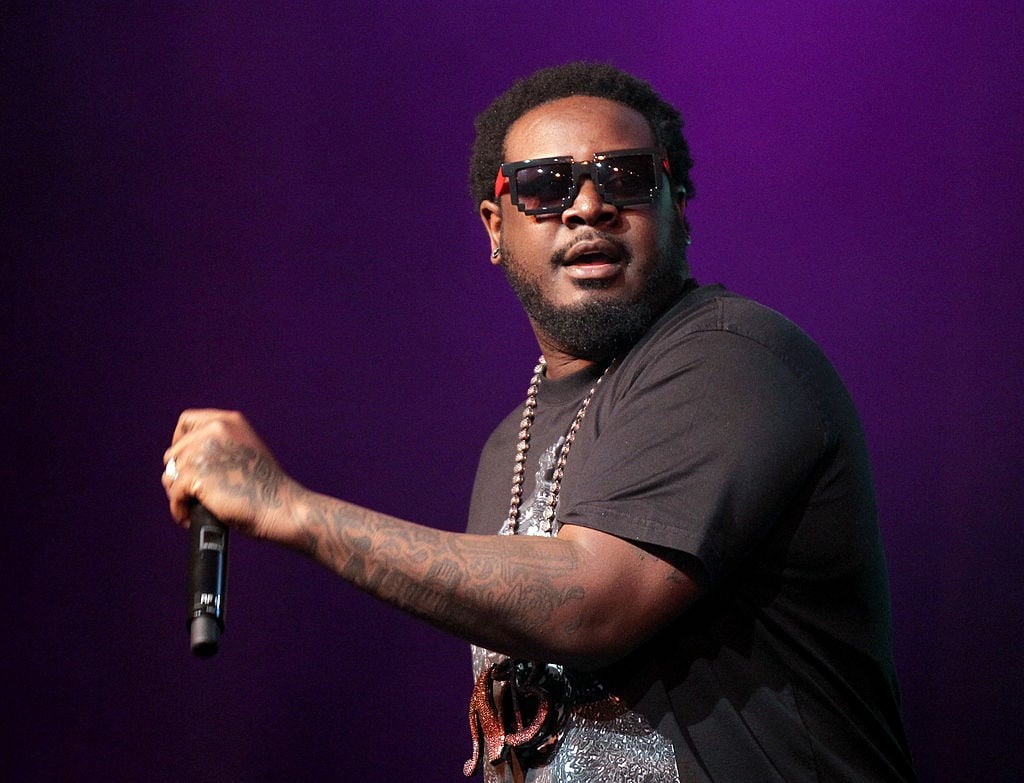 Over the past several years, T-Pain has not been in the spotlight as much, though he has still stayed involved in music. As many fans recently discovered when T-Pain did a revealing interview with "The Breakfast Club," he has actually gone through some serious financial hardship.
T-Pain stated that he has been on the "high end" as well as the "low end" of the financial spectrum, and has been both very broke as well as very wealthy. He stated that years of bad spending habits and "bad investments" led him to lose around $40 million of saved income.
The artist stated that, at one point, he had to borrow money in order to treat his kids to Burger King. The rapper has three kids with his wife, Amber Najm: a daughter named Lyriq and two sons, Kaydnz Kodah and Muziq.
What is T-Pain focused on these days?
Fortunately, T-Pain has been able to overcome the hard times in his life. As he revealed in his "The Breakfast Club" interview, he was able to learn money management skills by paying better attention to the projects that he was working on. He has also redirected his focus to be less on hustling for his next project and more on spending valuable time with his family.
As he stated: "I'm not chasing the $40. The money I'm making now, I'm just making it, I'm not trying to make it. That $40 million, I was hustling, I needed to be on everybody's record, and every record gotta go No. 1, I gotta do this work. And at that time, I didn't know my family at all."
These days, he has begun to work on getting back out there and recently did a successful stint on the hugely popular show The Masked Singer. With his current perspective and the added benefit of years in the industry, T-Pain is poised for a major comeback. Stay tuned to Showbiz Cheat Sheet for all the latest entertainment news!