Taika Waititi Explains How to Pronounce His Name
Wondering how to pronounce 'Taika Waititi'? Hear it from the man himself.
Taika Waititi got his start in entertainment as a standup comedian and actor, but the New Zealander has found his groove as a filmmaker. Waititi has earned acclaim as the director of popular movies such as Thor: Ragnarok and Jojo Rabbit. These days, he's one of Hollywood's hottest directors. And with a brand-new Marvel film set to drop, Waititi is back in the spotlight. So you might be wondering, how do you pronounce "Taika Waititi"? Hear it from the man himself.
What is Taika Waititi famous for?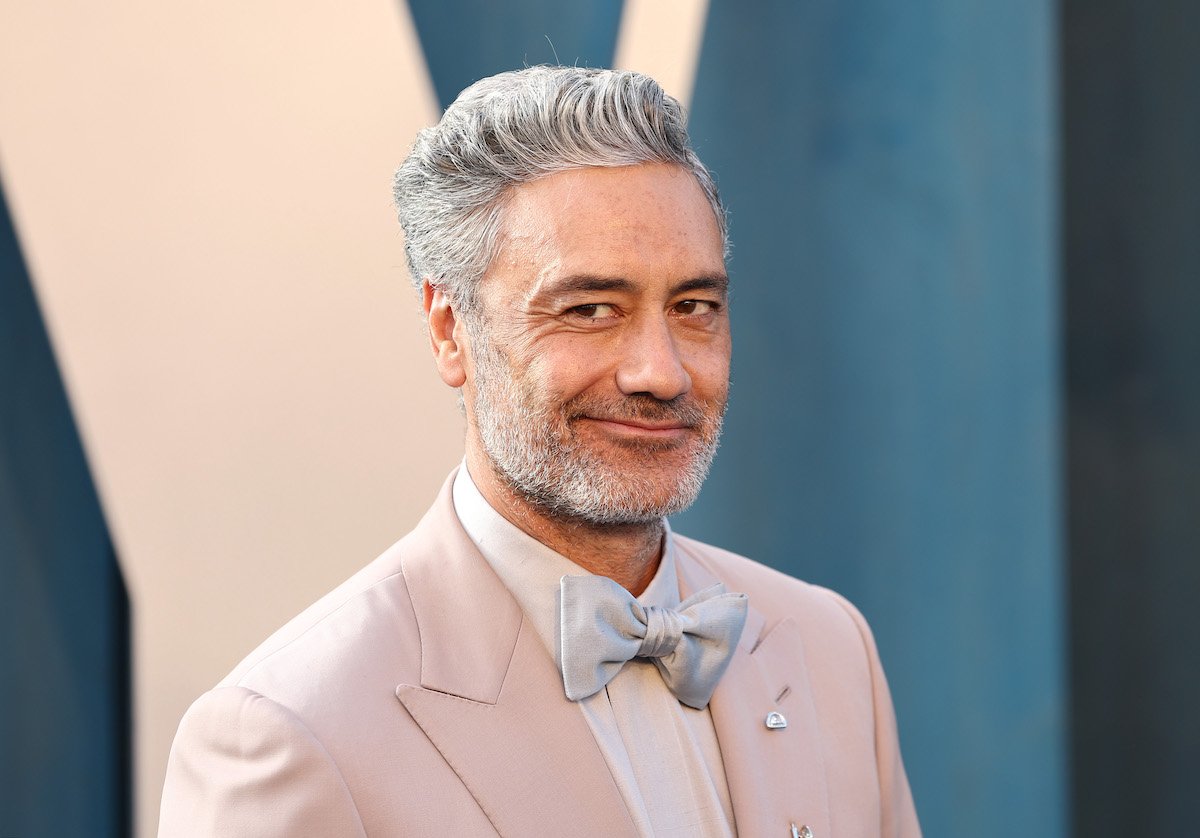 Taika Waititi was born in New Zealand in 1975. As a college student, he developed a love for standup comedy and joined a comedy ensemble to tour New Zealand and Australia. Around this time, he began making short films. And in 2005, he received an Academy Award nomination for his short film Two Cars, One Night.
Waititi started becoming a recognizable name to viewers in 2013, when his mockumentary, What We Do in the Shadows, premiered. A TV series based on the film debuted on FX in 2019.
Waititi began making a name for himself as a director of quirky blockbusters, making waves with the 2017 Marvel film Thor: Ragnarok.
He followed up the success of the superhero epic with the 2019 black comedy Jojo Rabbit. The film was a critical darling, earning six Academy Award nods and cementing Waititi's place in Hollywood as a force to be reckoned with. 
Since then, he has directed episodes of The Mandalorian and is set to release the latest Thor movie.
How does Taika Waititi pronounce his name?
Taika Waititi knows that some fans might struggle to pronounce his unique name. The filmmaker revealed in a video posted to YouTube in 2019 that his first name is pronounced like "tiger," but with the "g" replaced with a "k" sound and the "r" swapped for an "a." He said his last name is pronounced like the Hawaiian city of Waikiki, but with a "t" replacing each "k."
According to Nameberry, "Taika" means "tiger" and is a traditional Maori name for either a boy or a girl.
Interestingly, IMDb notes that early in his career, Waititi preferred to use his mother's last name, Cohen, for his film and writing projects and his father's last name, Waititi, for his visual arts endeavors. But these days, fans know him exclusively by the latter. 
What is the filmmaker up to now?
Taika Waititi's latest film, Thor: Love and Thunder, is set to hit theaters in early July. As part of Phase Four of the Marvel Cinematic Universe, the movie is bound to be an important entry in the MCU.
Waititi's personal life also appears to be doing well. Recent reports claim he and his longtime girlfriend, singer Rita Ora, got engaged and are already planning their wedding.
According to The Sun, the two stars want an intimate ceremony early this summer and plan to hold a "splashier" party later in the season.
"This isn't about them doing a big showy thing and crowing about it beforehand," a source told the tabloid. "It's just about them being in love and deciding the time is right to formalize their relationship. They couldn't be happier."
Neither Waititi nor Ora has confirmed the rumors as of this writing.
Waititi and Ora have been linked since early 2021, when she confirmed their romance by posting a sweet snapshot on social media.