Who Is the Tallest Marvel Star? And, No, It Isn't Chris Hemsworth
Marvel naturally has some tall people filling the superhero capes — but who is the tallest Marvel star?
The Marvel Cinematic Universe is a film franchise that is full of talented stars who all bring their own unique blend of skill and charisma to the characters that they play. From Shakespearean performers to longtime American icons, the MCU has historically featured some of the best and brightest entertainers in the world.
Many of these stars are also physically impressive as well — traits that perfectly benefit the actors' superhero characters. When it comes to height, however, one Marvel star stands literally head and shoulders above the rest.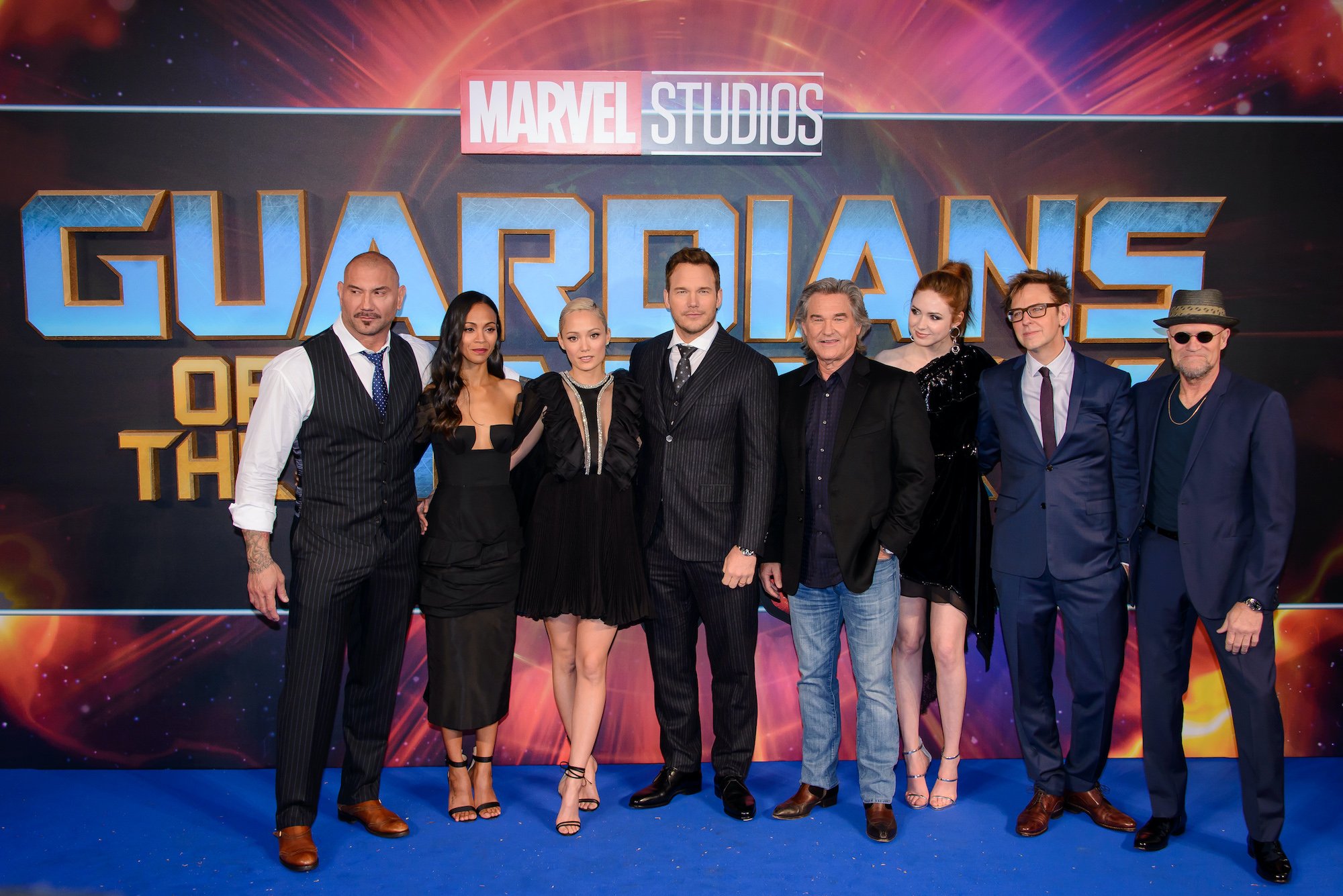 How tall is Chris Hemsworth?
In the role of Thor, one of the most powerful superheroes in the Marvel Cinematic Universe is Chris Hemsworth. A physically imposing specimen from Australia, Hemsworth rose to fame in the 2011 film Thor and has since appeared in many other Marvel movies, including Thor: The Dark World, Thor: Ragnarok, Avengers: Infinity War, and Avengers: Endgame. 
Hemsworth looks very similar to the original comic book character of Thor, with his broad shoulders, strong jawline, and flowing blond locks. His height also helps him bring Thor to life, and reportedly, the actor is around 6'2, according to IMDb, making him one of the taller Marvel stars — but certainly not the tallest. 
How tall is Tom Hiddleston?
As Thor's mischievous brother Loki, Tom Hiddleston has long been a fan-favorite. Hiddleston became one of the MCU's breakout stars after his first turn as Loki in the 2011 film Thor, and now that he is set to return as Loki in the upcoming Disney+ series, more fans than ever are finding out about Hiddleston's charm and appeal. As befits a mythical frost giant, Hiddleston is quite tall — standing at 6'1, according to his IMDb bio. This puts him as just slightly shorter than his onscreen brother, Chris Hemsworth. 
Jeff Goldblum is a physically imposing Marvel star
Jeff Goldblum has been a power player in the entertainment industry for decades, and while he is not often thought of as a star of the Marvel Cinematic Universe, he was actually a featured actor in the 2017 film Thor: Ragnarok. As the Grandmaster, Goldblum made waves with fans, proving that he has the versatility to take on any role. Additionally, at 6'4, Goldblum was taller than both Hemsworth and Hiddleston, his co-stars in the film. 
Who is the tallest MCU star?
Surprisingly enough, the tallest star of the Marvel Cinematic Universe is a supporting player. Dave Bautista plays Drax in the Guardians of the Galaxy films, but long before he began acting in big-budget movies, Bautista was making waves in the world of wrestling.
In the early 2000s, Bautista was one of wrestling's most dominant forces, and he continued to appear in the ring until 2013 when he left wrestling in order to focus on his acting career. In 2014, Bautista made his first appearance as Drax in Guardians of the Galaxy, and he has since appeared in several other films, including the blockbuster Avengers: Endgame.
Standing at around 6'6, according to IMDb, Bautista easily stands taller than any of his Marvel co-stars, although showrunners did utilize a bit of movie magic to make Bautista appear shorter than Chris Pratt, Bautista's Guardians of the Galaxy lead.