'Taste the Nation': Padma Lakshmi on Being Compared to Anthony Bourdain – 'This Show Cannot Be That'
Padma Lakshmi, now the host of new Hulu food and travel program, Taste the Nation, opened up recently about having her new show compared to the late Anthony Bourdain's programs No Reservations and Parts Unknown.
The former model made it clear in her remarks that, while her program is about food in different locations, that's where the similarity ends.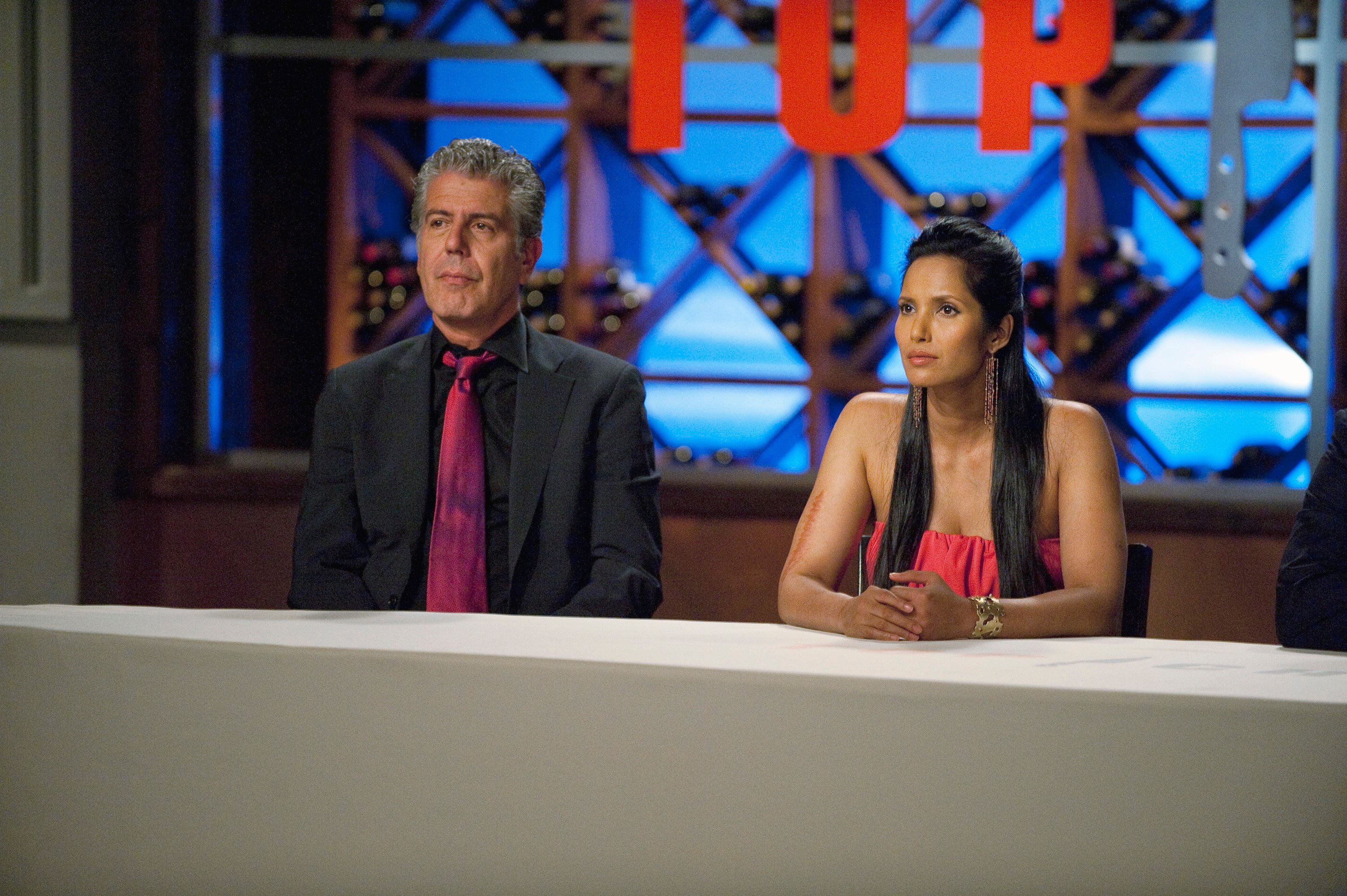 Lakshmi calls 'Taste the Nation' an offshoot of her work with the ACLU
The Top Chef host, as an immigrant to the United States, took great umbrage with the present administration's stance towards immigration and those looking for new beginnings in the United States. And so, she began working with the American Civil Liberties Union. She explained to Eater in 2020 that her new program, Taste the Nation, has its roots in her work there.
"[Taste the Nation is] basically a direct result of my work with the American Civil Liberties Union. I started working with them shortly after the election in early 2017," Lakshmi said. "At that time, there were a lot of things being said in the media and out of Washington that were really vilifying to immigrants. And as an immigrant myself, I took great offense to that."
Bourdain's show, 'Parts Unknown' and its legacy
Anthony Bourdain hosted two food and travel programs: No Reservations, which aired on The Travel Channel from 2005 to 2012; and Parts Unknown, on CNN from 2013 until his death in 2018. Both programs traveled and ate their way around the world, but it was Parts Unknown that went deeper into cultural and economic issues surrounding a particular region.
Bourdain explained to Adweek in 2012 why he was moving his new show at the time, Parts Unknown, to CNN.
"There are a lot of places where me and my team have been wanting to make television for a long time and haven't been able to," he said. "And CNN has the infrastructure and inclination to make those places doable. Getting to do a show in, for instance, Libya would have been very difficult. We have contacts all over the world, but you've got to get there."
Padma Lakshmi says her show is not like Bourdain's
While Bourdain's Parts Unknown and Lakshmi's Taste the Nation are similar in that they visit many different places and meet new faces, Bourdain's show was an international one. Taste the Nation focuses solely on the United States and, returning to her ACLU work, does not skirt the question: What makes someone an American? And who gets to decide that?
Lakshmi explained in her conversation with Eater why her show simply couldn't be like Bourdain's, for the simple reason that they're different people with different approaches.
"You have a lot of examples of men," the mother of one said, "kind of these male chefs swashbuckling all over the world. And that's what Tony's show is about. . . And when people first started talking to me about the show or I would talk to them, they'd be like, "It's like Bourdain." And I would say, "Well, I was friends with Tony for 20 years." Not great friends, but I saw him consistently in my life."
"And [No Reservations] only works because of Tony. Because that show relies so much on his personality. I mean, he basically wrote that show in voiceover. And he did that show for twelve years on the Travel Channel, pretty much the way he wanted to in a very low-fi way. This show cannot be that. It cannot be any of those other shows I mentioned, because I'm not those people."