'Taxi's Tony Danza Said Co-Star Marilu Henner Was His 1st Girlfriend in Hollywood: 'She's My Soul Mate, Really'
The quintessential New York City sitcom Taxi intelligently captured the grit, wit, and resiliency of the city in the late 1970s and early '80s.
The show launched the careers of then-unknown actors Danny DeVito, Christopher Lloyd, Marilu Henner, and Tony Danza and also starred Judd Hirsch, Jeff Conaway, and Andy Kaufman.
According to Danza, the series introduced him to the first flame of his career in Hollywood: his show co-star Henner.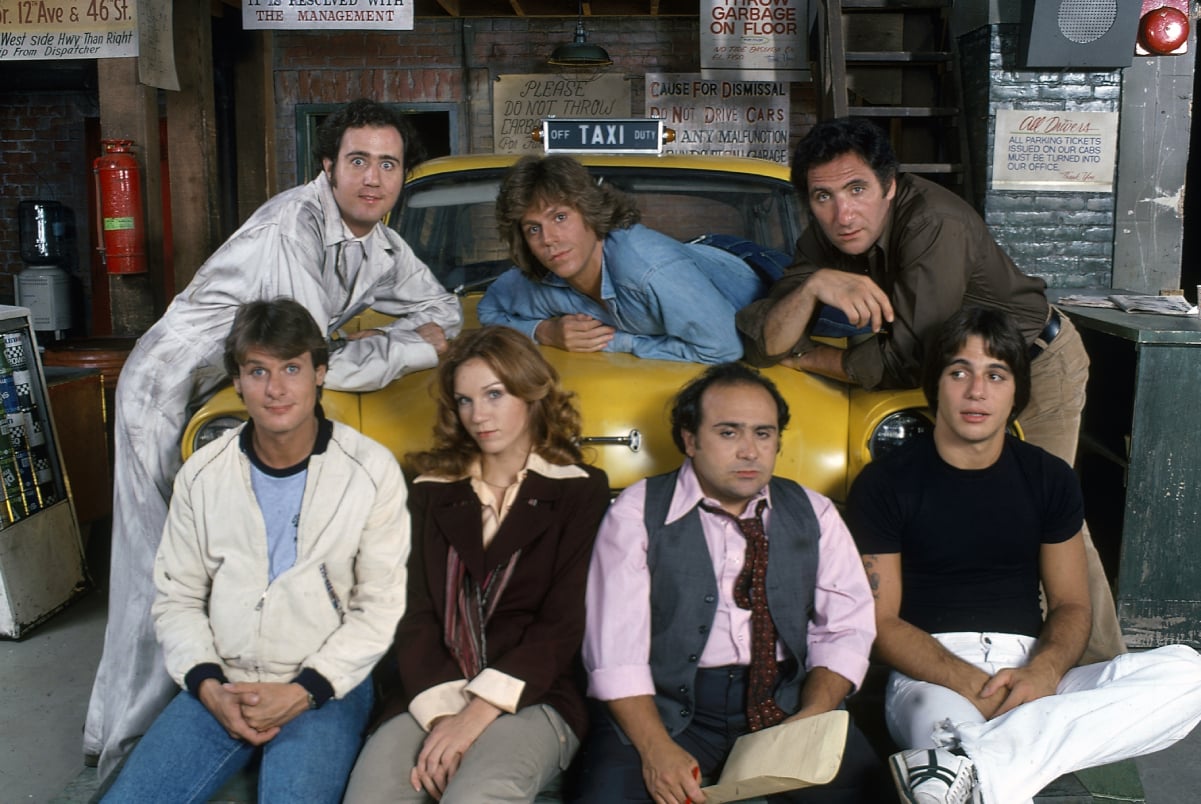 'Taxi' won numerous Emmy Awards
The situation comedy set in a New York City cab company in the late 1970s and early '80s aired from 1978 to 1982 on ABC and then from 1982 to 1983 on NBC.
It won an incredible 18 Emmy Awards throughout its run including three times for Outstanding Comedy Series, Supporting Actor wins for DeVito and Lloyd, and Lead Actor trophies for Hirsch and Carol Kane who portrayed Simka Gravas, Kaufman's wife on the comedy.
James L. Brooks who was a co-creator, writer, and producer of the series explained to The Hollywood Reporter in 2018 how Taxi came about.
"There was an article in New York magazine about a cab company where everybody worked at night because they wanted to be something else," Brooks said. "They were chasing dreams while locked in a hard reality made better by their relationship with each other. It's comedy with a Eugene O'Neill element in it."
The cast of 'Taxi' endured not just 1 cancellation
Taxi was canceled not only once, but twice.
In 1982, after four years, ABC announced the comedy was done. The cast thought they were through and then learned that NBC and HBO were interested in taking the show on. NBC acquired Taxi and aired it for an additional season. It was canceled a second and final time in 1983.
Henner recalled in the cast's conversation with The Hollywood Reporter a humorous story about the first cancellation: "I was in a Pilates class and Jim [Brooks] called and said, 'They canceled us, honey.' I said, 'Where are we meeting?' He told me to come to his office. When I got there, he was already on the phone with Michael Fuchs about maybe moving to HBO.
"Nobody wanted to say goodbye," she said. "We were drinking and then carried it over to Tony's where we had a wake and stayed up all night. Tony had this Taxi jar and put flowers around it. It was laid out like we were looking at a body."
Danza affectionately recalled his romance with Henner
As inevitably happens within casts, love bloomed between actors Danza and Henner, as he told the Television Academy Foundation in 2014.
"Well, Marilu was my first girlfriend in Hollywood," Danza said. "So it was more than a working relationship."
Danza explained that, as his other co-stars including Hirsch had mentored him as an actor, so had Henner.
"Talk about mentoring, because Marilu is a mentor," he continued. "They used to call her 'the straw that stirred the drink.' She still is, she's still who gets us together, she's still the one who oftentimes is making sure that we stay in contact."
Danza talked about their relationship years later with fondness: "She was the only girl; there were five guys and her. This beautiful redhead, I just couldn't believe her. I grew up a lot with her, because I spent like my first six months with her in Hollywood, so she was a really good influence on me. And she was a lot of fun. We had a lot of fun together. To this day, she's my soulmate, really. She really is."