Taylor Sheridan Refused to Back Down From His Insane Demands When He Originally Pitched 'Yellowstone' — 'It's Going to Cost $90–$100 Million'
Taylor Sheridan had never produced a TV series when he pitched Yellowstone to the Paramount Network in 2017. After acting in numerous small roles since the 1990s — which included Deputy David Hale on Sons of Anarchy — Sheridan ditched acting for writing and producing in the early 2010s. And when he found himself in front of network execs pitching his neo-western, Sheridan refused to back down from his insane demands.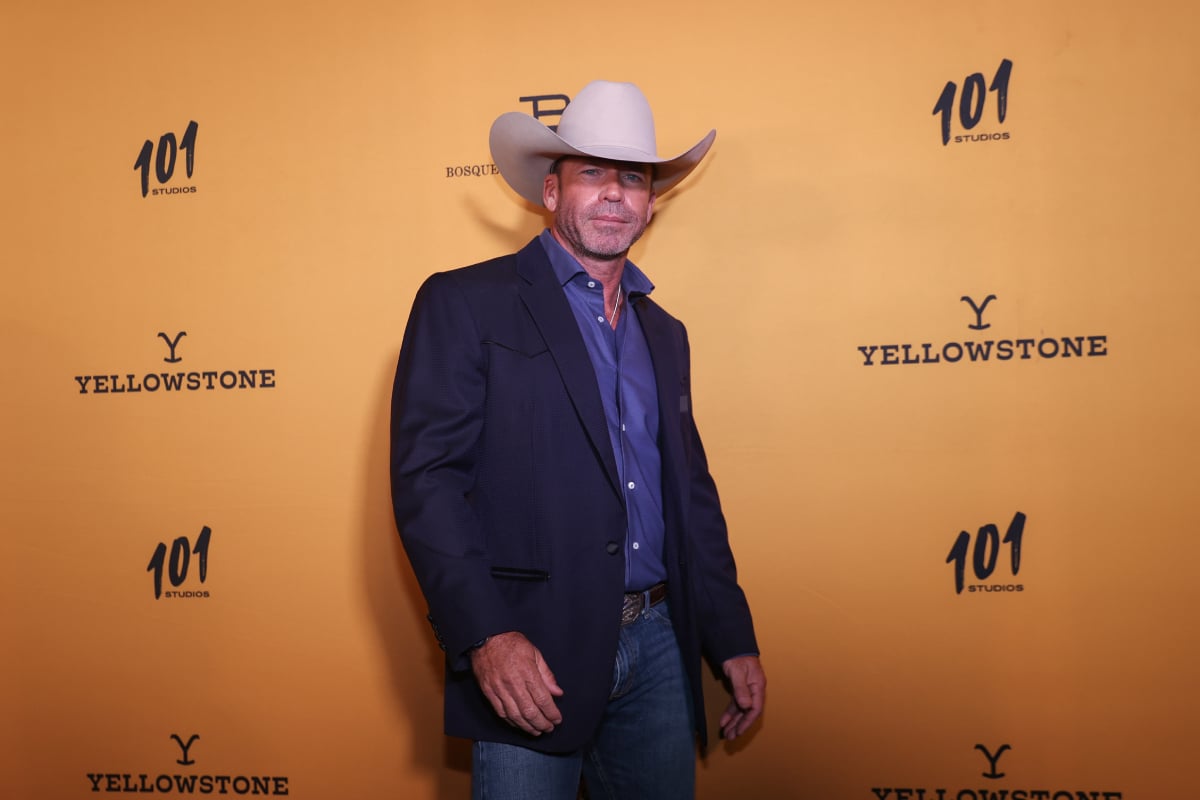 Taylor Sheridan's impressive film scripts got him a meeting with Paramount
Sheridan says that when he quit acting, he had no idea how to write. He says he maxed out his wife Nicole's credit card to buy Final Draft — the only software used in Hollywood to write scripts — and went to work.
Immediately, he produced some incredible scripts. First, there was 2015's Sicario, which was followed by 2016's Hell or High Water. For that script, Sheridan snagged his first-ever Oscar nomination. In 2017, he wrote Wind River, a film about the contemporary American frontier. When Paramount execs saw a cut of that film, they were interested in talking with him about Yellowstone.
It didn't hurt, either, that Sheridan already had two-time Oscar winner Kevin Costner attached to the project as fifth-generation rancher and series star John Dutton.
The 'Yellowstone' creator would not back down from his insane demands
When Sheridan finally got the chance to pitch Yellowstone to Paramount, he had just rescued the project from development hell at HBO, where it had sat for years. He says he wanted the series to be made exactly as he saw it, and he made it clear to executives that he wasn't willing to compromise.
"You're not ready for this," Sheridan told them, per The Atlantic. "It's going to cost $90–$100 million. You're going to be writing a check for horses that's $50–$75,000 a week."
Sheridan also told the network that they would have no part of the project, with the exception of paying the bills. He also made it clear that he would write and direct every episode, there wouldn't be a writers' room, no one would see an outline, and there would be no notes from studio execs. Somehow, they accepted Sheridan's terms, and the rest is history. 
Taylor Sheridan ignored the writers that Paramount hired in season 2
He was serious when he made his demands. Sheridan wrote every episode of season 1, which worried Paramount that he was doing way too much on his own. They attempted to give him a writer's room in season 2, but it didn't work out.
"Taylor refused to talk to them," according to an anonymous Yellowstone set veteran. "He kept saying, 'It's weird to have other people write my characters.' "
Sheridan admitted that he mostly ignored their suggestions but did give the writers' assistant a credit because he was the only one who wrote good scenes. By season 3, the writer's room was gone.
Yellowstone will return to the Paramount Network for the second half of season 5 this summer. Seasons 1 through 4 are now playing on Peacock.