Taylor Swift Actually Trolled Fans Months Ago With a 'folklore' Hint and No One Knew
Taylor Swift's folklore really came out of nowhere for everyone. Even diehard fans were surprised when the singer revealed she was dropping an album less than 24 hours before she did. Were there any hints? Could fans have guessed it was coming? Not really; Swift is a master at keeping things under wraps if she wants it to be. But looking back, there was one sly hint about folklore that she left fans.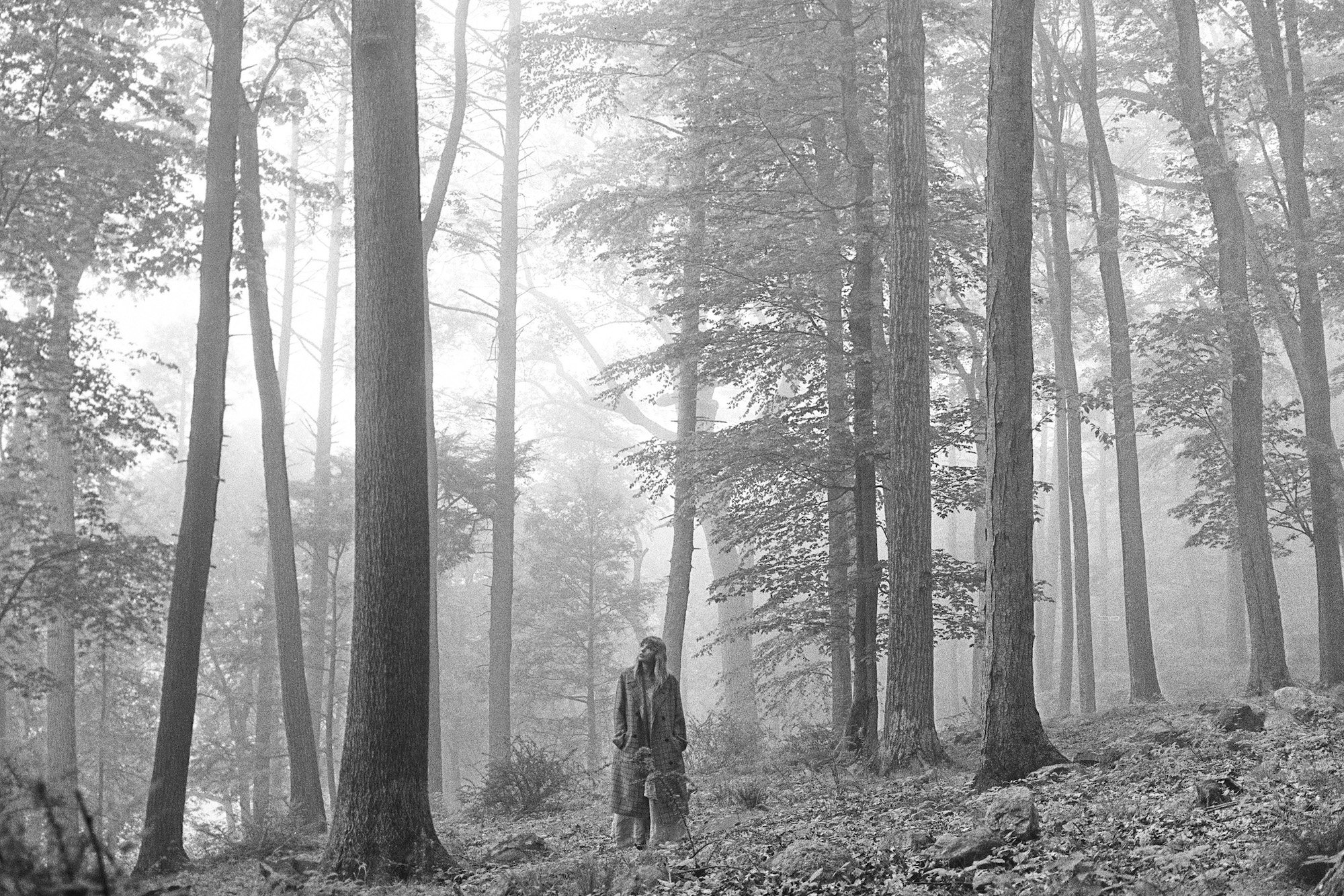 RELATED: Taylor Swift Tweeted About Kamala Harris' Nomination — and Got an Unusual Offer
'folklore' was a surprise to everyone
On July 23, Swift announced her eighth studio album, folklore, which would premiere on the 24th. She wrote on Instagram that she wrote it in isolation, with all things (COVID-19) considered. 
"Most of the things I had planned this summer didn't end up happening, but there is something I hadn't planned on that DID happen," she wrote about the album. She then went on to say that at any other point in her career, she would have "overthought" the release, but now it felt right.
"But the times we're living in keep reminding me that nothing is guaranteed," she wrote. "My gut is telling me that if you make something you love, you should just put it out into the world. That's the side of uncertainty I can get."
Taylor Swift revealed that she wrote 'Cardigan' in April, the same day she (sort of trolled) with a selfie
With all of that said, now fans can look back and see that she did do a bit of trolling too. Because, of course, Swift knew no one was in on her secret.
On July 27, Swift tweeted about a limited "Cardigan" collection that was coming out. According to Bustle, she released vinyl and CDs specifically for "Cardigan" to celebrate the track.
The limited-edition single collection also included, "the original voice memo" Swift sent to The National's Aaron Dessner on April 27, 2020. She included a picture of the original lyrics too.
And what was Swift doing on April 27? She posted a selfie on Instagram. It was just a regular selfie with the caption, "Not a lot going on at the moment."
At the time, people thought it was a reference to the shirt she wore in the "22" music video. But now fans know that Swift was sitting on the first single to one of her best albums. Not a lot going on? Sure, Miss Swift. Sure. 
'Cardigan' was the first song they wrote together
While Swift was publicly trolling, or at least hinting at something that she knew no one else knew about, she was working on crafting "Cardigan." Dessner talked to Rolling Stone the day the album came out. He said that Swift was a fan of The National and came to him, asking to collaborate.
"I think she was interested in the emotions that she feels in some of the music that I've made," Dessner said. "So I just sent her a folder of things I'd done recently and was excited about. Hours after, she sent back a fully written version of 'Cardigan.' It was like a lightning bolt struck the house."
Dessner described how Swift then wrote "Seven" and "Peace" after the initial song.
"They kind of set a road map, because 'Cardigan' was this kind of experimental ballad, the closest thing to a pop song on the record, but it's not really," he said. "It's this emotional thing, but it has some strange sounds in it."
And then the rest is history, at least for now. folklore is one of the biggest, if not the biggest, albums this year and one of Swift's best albums. Fans definitely couldn't have predicted that in April. 
RELATED: How Did Taylor Swift Film 'Cardigan' During the COVID-19 Pandemic?