The Glitch in Taylor Swift 'Wildest Dreams' TikTok Might Actually Hint at 2 Album Releases Instead of 1
If there's one thing Taylor Swift's going to do, it is stalk her fans on social media. That's probably how she found out her song "Wildest Dreams" is currently a part of a massive trend on TikTok. Because of this, she released "Wildest Dreams (Taylor's Version)" without warning and created her own TikTok for the trend, too. However, what some thought was just a glitch in her video might actually be a hint to the fact that Swift could be dropping not one, but two albums by the end of the year. 
Taylor Swift released "Wildest Dreams (Taylor's Version)" because of a TikTok trend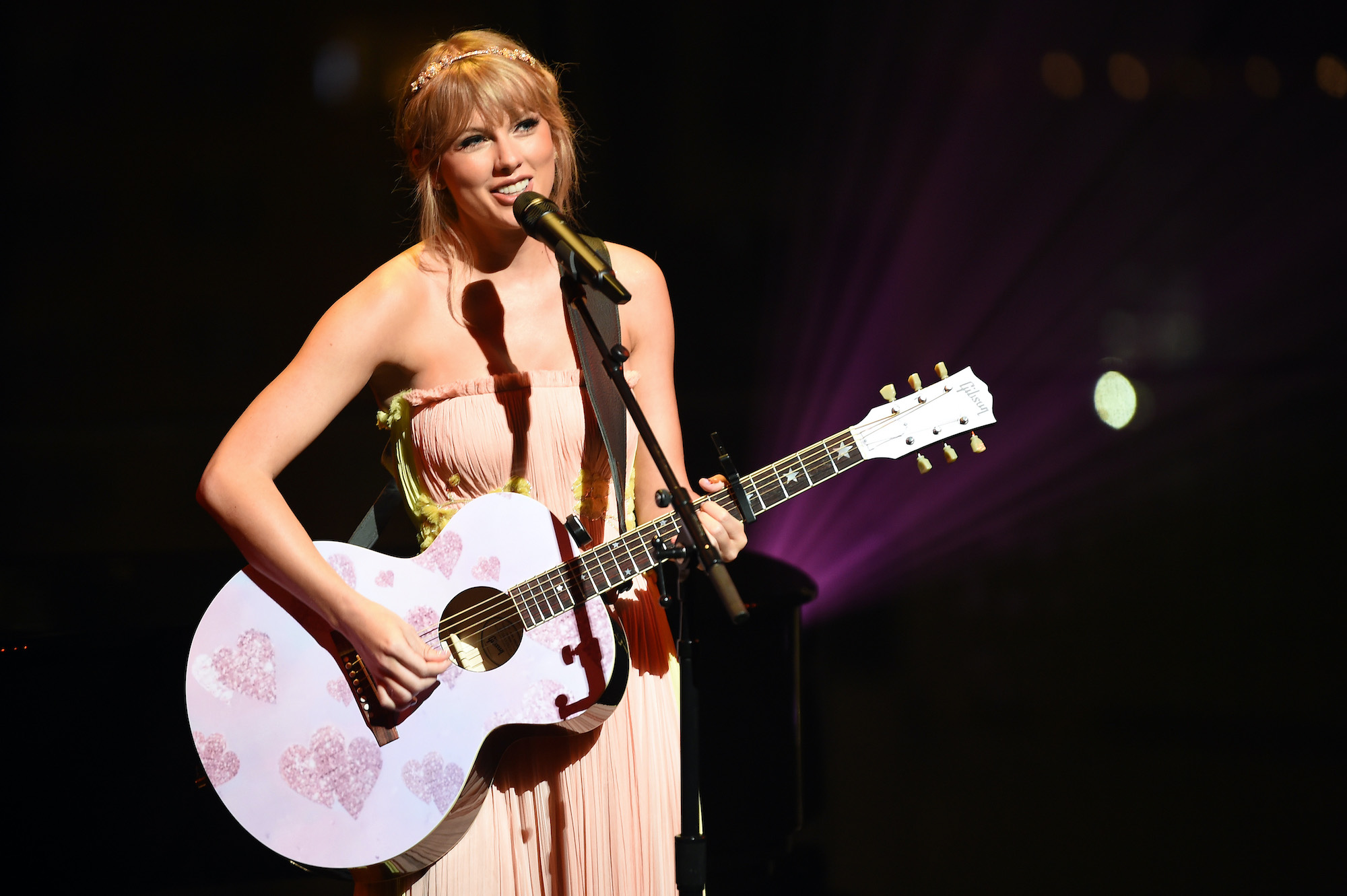 On Sept. 17, Swift tweeted out, "Hi! Saw you guys got Wildest Dreams trending on tiktok, thought you should have my version." And that's how she dropped the rerecorded version of "Wildest Dreams," one of her singles from 2014's 1989. 
The trend she's talking about involves the fairly new "Slow Zoom" effect on TikTok as well. Put the sound and the effect together, and the user is supposed to feel like the "main character." Other TikTokers also use this sound to create a funny video that involves an attractive scene or character from a movie or TV show in the first half of the video, and then the second half uses the slow zoom to zero in on their gobsmacked face. 
Now fans can use the updated "Taylor's Version" which features a more mature Swift and an official sound from her account. 
The glitch in her now-viral TikTok was not actually an accident, according to a solid theory
To ring in this official sound and new song, Swift also filmed her own take on the trend. 
After dropping the first TikTok with the official, new sound, Swift filmed a "main character" trend video with it. "You set a date in November with Red but then someone mentions 1989," she wrote on the video, poking fun at the fact that she skipped over Red to release a single from 1989 first. 
By now you might be wondering why a single from 1989 came out before any of the singles from Red (Taylor's Version) were released. Well, so are fans. And the glitch in the video might explain it. 
Fans of course noticed the video's glitch; it's very obvious. Sometimes when a user posts a really big or high-quality video, TikTok will create a permanent glitch on it. It doesn't happen often but it's also not unseen. 
"is the glitch an Easter egg or is tik tok just not working," one user wrote. 
"WAITTT THE GLITCH LIKE BAD BLOOD THIS THIS IS A EASTER EGG," another commented. 
There was little backing up the "Glitch is an Easter egg" theory. That was, until "Wildest Dreams" showed up on Swift's Spotify. 
'1989 (Taylor's Version)' might be coming by surprise 
It's one thing for someone to post a perfectly fine video on TikTok and have the app mess it up on accident because of a glitch. However, it's another for that very famous artist to then save that video with a glitch and use it as promotional material on your song's Canvas on Spotify. But that's what happened. 
When you listen to Swift's "Wildest Dreams (Taylor's Version)" on the listening platform, the background video on the Spotify app is her TikTok, glitch and all. Sure, she might have wanted some sort of continuity or not wanted to refilm, but that also just seems odd. 
But, aside from that, TikTok user @Tatycake has a whole series on why Swift's short TikTok hinted that she's releasing 1989 (Taylor's Version) along with Red (Taylor's Version). 
First, @Tatycake posted a video that noted Swift's "Bad Blood" video had a similar glitch in it; that song is on 1989. And in another video, she points out that Swift winks in her "Wildest Dreams" TikTok, similarly to how she winked in another Canvas of hers for "Long Story Short." This is a song off Evermore, and in that Canvas, Swift is in fall apparel, and little did fans know at the time but that would go on to be the same look and outfit for her Red (Taylor's Version) cover art and reveal. 
Is this glitch a hint that she's blending the releases of 1989 (Taylor's Version) and Red (Taylor's Version) together, and the wink is confirmation? Only time will tell but if this is true, fans might just get two more albums by the end of the year instead of just one.