Taylor Swift Sent 'Folklore' Holiday Cards Starring Her Cats To Fans—Here's How You Can Get One
Taylor Swift would like to wish you a happy holidays from her and her cats. The star loves to send gifts to her fans, friends, and exes (in fact, she sends their babies presents), and Christmas 2020 is no different.
After sending some of her biggest fans and celebrity pals the cardigan featured in her "cardigan" music video in July, Swift is now sending out Folklore-themed holiday cards starring her beloved cats to continue the cozy Folklore vibes.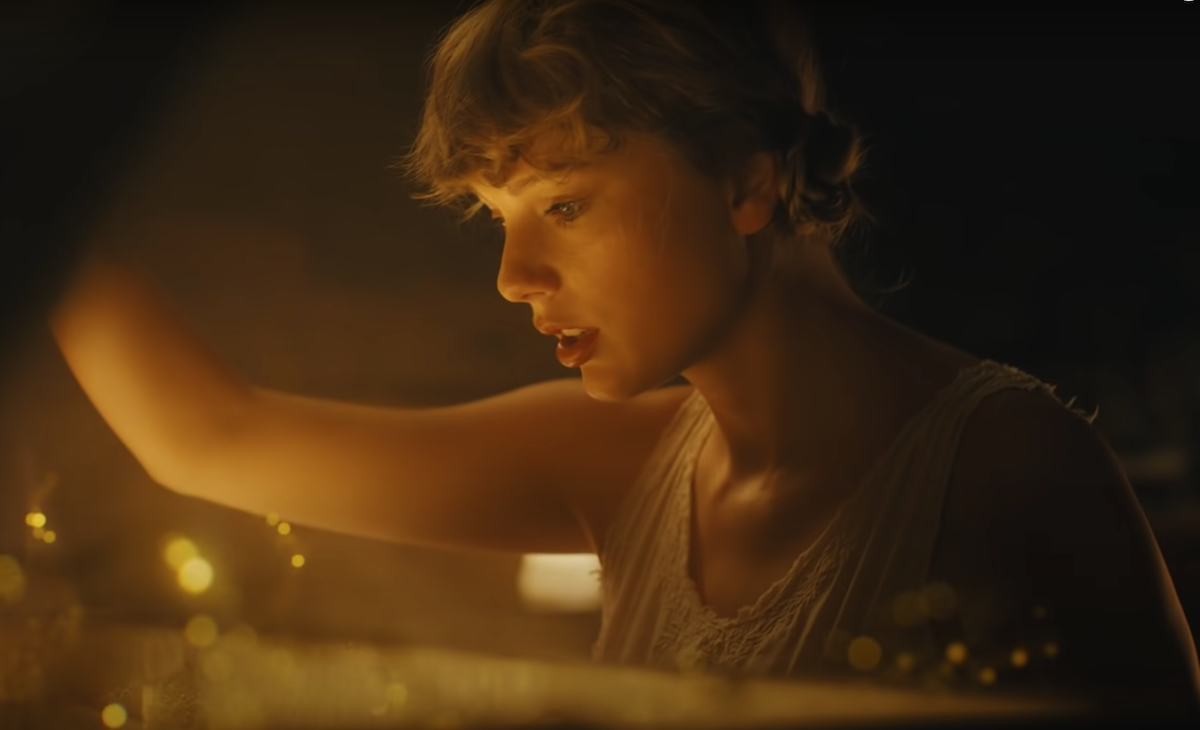 Taylor Swift loves sending her fans presents
Swift loves sending her fandom gifts as much as she loves planting easter eggs for them in her work. On July 24, the day Folklore dropped, Swift's biggest fans received a special delivery from the Grammy winner.
Wrapped in parchment paper and tied in twine, the 30-year-old's supporters received the sweater from "cardigan," which is now available for purchase on her site as official Folklore merch. With the daintily wrapped package came a note from Swift.
"I hope this cardigan will keep you warm and cozy in these extremely un-cozy times," the note read. "Sending you a socially distanced hug and all my love, Taylor."
Some of the celebrities the star sent the gift to were Queer Eye's Jonathan Van Ness, her Cats co-star Jennifer Hudson, Adam Lambert, and Martha Hunt.
Taylor Swift's 3 cats are the stars of her 'Folklore' holiday cards
Now, the "Red" singer has pivoted to holiday gifts, opting to send her loved ones adorable Folklore-themed holiday cards that feature her famous cats, Meredith Grey, Olivia Benson, and Benjamin Button.
One fan tweeted photos of their cozy cards from the "Invisible String" writer. On the front is a picture of Meredith, Olivia, and Benjamin decked out in festive holiday gear in front of the Folklore album cover backdrop.
"Wishing you a season of moments so wonderful, they become folklore," the inside of the card read. "Love, Taylor Swift and everyone at 13 Management." Swift's fans are envious of the card.
"Why am i not lucky enough to get this?!!" one wrote.
"thats so awesome…the card is adorable. though I am happy for you…I am a tad jealous," said another.
And when they're not fawning over the sweet card, they're excited to see Meredith again, who fans apparently feel Swift hasn't given enough updates on recently.
"Meredith still alive purr," one fan quipped.
"Omgg this is the first time we've seen Meredith in foreverrr," wrote another.
Based on other tweets from Twitter users, the cute kitty photo is also being sent out with purchases (or should we say purrrchases) of Swift's holiday-themed merchandise. The cards sent with merchandise, however, have a different border color surrounding the front photo, and don't appear t
Taylor Swift's album-inspired holiday cards
This isn't the first time Swift has sent out Christmas cards inspired by her albums. In 2017, she sent out snake-themed cards in honor of her Reputation album, which adopted a snake aesthetic as a means of reclaiming the name she was called during her Kim Kardashian and Kanye West drama.
As one fan shared in a tweet at the time, the card read, "Happy Holidayssss! May your reputation shine bright this holiday season!"
Swift really is an expert at staying on brand.