Taylor Swift Once All but Confirmed 'Out of the Woods' Is About 'Fragile' Relationship With Harry Styles
There are certain celebrity couples that, though fleeting, leave a lasting impact on pop culture. Taylor Swift and Harry Styles are one of those couples. While they only dated for a few months, the fact that they both are pretty influential musicians with songs about each other has kept fans intrigued. And one of Swift's songs details a real-life crash that had Swift thinking she was going to die. 
Taylor Swift wrote a few songs about Harry Styles on '1989'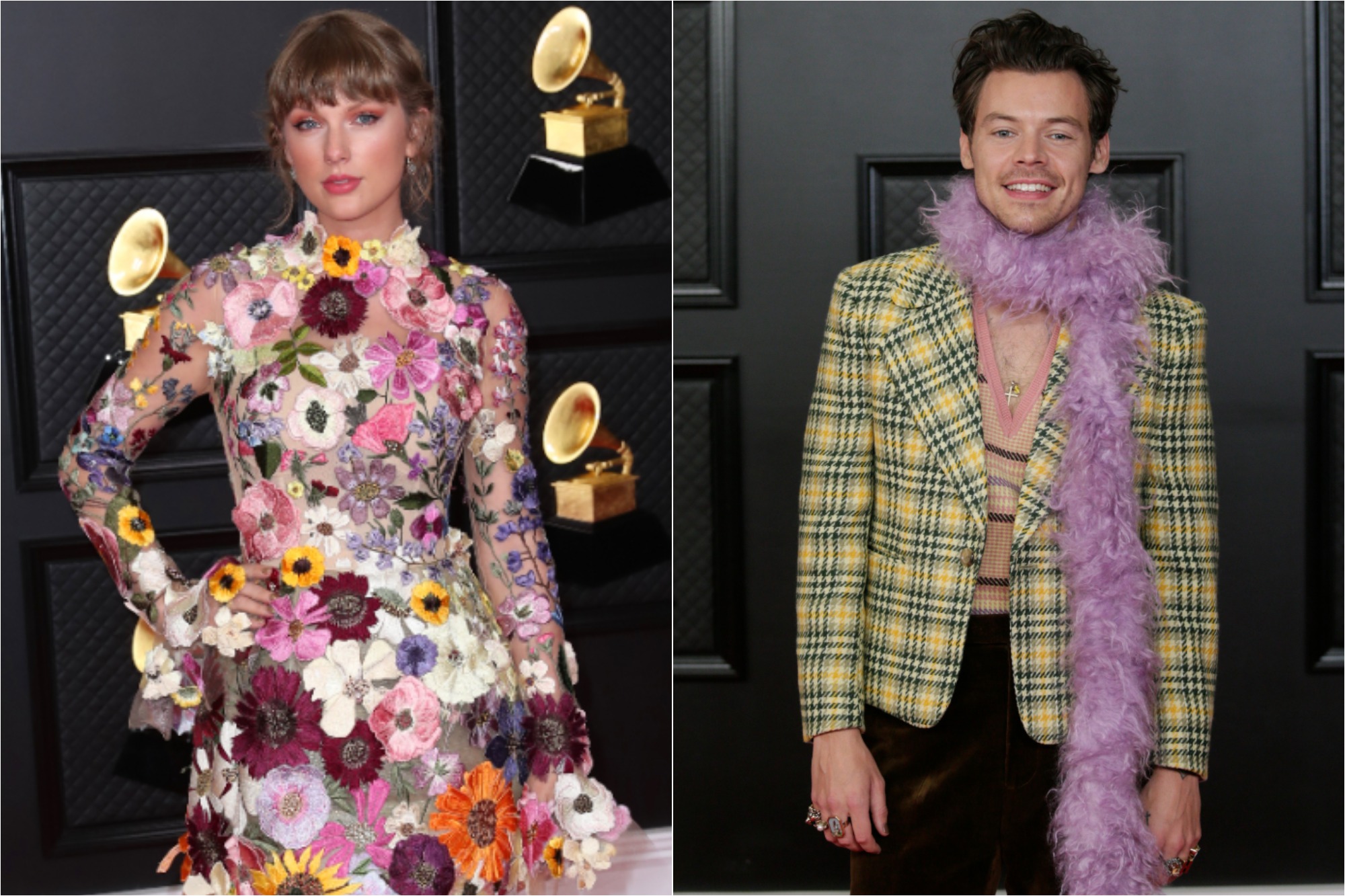 Again, Swift and Styles' relationship was short-lived. They began dating around the latter half of 2012 according to Bustle. They split by January of 2013, according to reports. But apparently, it was intense and impactful enough for each of them to write songs about their courtship. 
In a pretty big Rolling Stone feature Swift did in 2014, the journalist wrote that it was "clear" that a few songs on 1989, the album that had just come out at the time, were about Styles. It was also the first album released following their breakup. Red came out right around the start of the relationship, and there were rumors he inspired "I Knew You Were Trouble." 
But in this Rolling Stone piece, they list out "I Wish You Would," "All You Had to Do Was Stay," and of course "Style" as songs that are seemingly about Styles. "Out of the Woods" might be the most heartbreaking, though, and it's also a song that's possibly about the British singer. 
She told Rolling Stone that the song is about how, in her last high profile relationship, "every day was a struggle. Forget making plans for life – we were just trying to make it to next week." She doesn't explicitly mention that it's about Styles but with his massive popularity and her fame as well, this sounds like the relationship she's referring to, as the site pointed out.
'Out of the Woods' talks about a real car accident and Styles was most likely the boyfriend she was with at the time
The chorus of the song is all about her anxiety regarding the relationship. She told the Grammy Academy (via Digital Spy) that she knew that everyone was watching and waiting for info on this relationship. It was super public because of the nature of who the two people were and everyone wanted to know what was going on. 
Another major component to the song other than the chorus, though, is the bridge, where Swift describes a scary moment where the two of them get into an accident. She sings: 
Remember when you hit the brakes too soon?

Twenty stitches in a hospital room

When you started crying, baby, I did too

But when the sun came up, I was looking at you
In the interview with Rolling Stone, Swift revealed that it was about an actual accident that took place on a snowmobile with an ex and it was so scary for Swift that she "saw her life flash before her eyes." Seeing as Styles was the person the rest of the song is presumably about, Styles is the ex that was also worse off in the accident. Miraculously, when they were at the hospital, Swift said they didn't get any media attention thanks to the four or so witnesses just keeping their word not to say anything. 
"You know what I've found works even better than an NDA?" says Swift. "Looking someone in the eye and saying, 'Please don't tell anyone about this.'" 
This is just one tiny incident, that Swift pointed out, where the public doesn't know everything about her. 
"People think they know the whole narrative of my life," she said. "I think maybe that line is there to remind people that there are really big things they don't know about."
Swift and Styles had a nice friendship reunion at the Grammys
She said in the Rolling Stone article from back in 2014 that they still remained friends, so any idea that there was bad blood between them might be a little misconstrued. While they haven't been seen together since their breakup, Styles has only had good things to say about Swift as well. 
He told Rolling Stone in 2017, with the release of his first album, that things just don't work out but that he's obviously a fan of her music. And when they write songs that seem like they're about each other, it's all about honoring life's experiences. These songs are like an "unspoken dialogue."
"You're celebrating the fact it was powerful and made you feel something, rather than 'this didn't work out, and that's bad,'" Styles said. "And if you run into that person, maybe it's awkward, maybe you have to get drunk … but you shared something. Meeting someone new, sharing those experiences, it's the best shit ever. So thank you."
But this past weekend at the 63rd Annual Grammy Awards, Swift and Styles did have a moment together where they caught up with each other. Fans of course loved seeing the two talk, but it was very much just a friendly chat. Nevertheless, the two and their history made it all the more exciting. Just… don't let them get into a car together again.