Taylor Swift Just Released a New Rerecording Because of a TikTok Trend
Taylor Swift spent her 2020 dropping two surprise albums and then in 2021 she's already released one of her re-recorded albums. With Red (Taylor's Version) set to come out this November, fans might have expected a single from that album. However, they got the single for "Wildest Dreams (Taylor's Version)" from 1989 instead, and they can thank TikTok of all places for that. And she might have broken the app for a hot second in all of this.
Taylor Swift dropped 'Wildest Dreams (Taylor's Version)' by surprise and you can thank TikTok
RELATED: Taylor Swift's Vault Song 'Mr. Perfectly Fine' Has a Reference to 'All Too Well'
If you've spent any time on TikTok in the past couple of weeks, you might have noticed that Swift's popular song "Wildest Dreams" became a part of a trend on the viral video app.
In the trend, users use her song and the new effect called "Slow Zoom." The trend is the "main character trend" where the use of the effect and the song on the user makes them feel and look like the "main character." The first part of the video is a bit out of focus or closer up. And then the second half of the video, when the lyrics go, "You see me in hindsight, tangled up with you all night, burnin' it down…" the user puts on that effect and struts their stuff.
The original sound used on this trend, which used the old version of the song from 1989 and was from a user other than Taylor Swift, had over 675k videos. That's a mega-viral trend.
Well, it caught Swift's attention. So much so that she released the rerecording of "Wildest Dreams" before she even announced the date of 1989 (Taylor's Version).
"Hi! Saw you guys got Wildest Dreams trending on tiktok, thought you should have my version," she tweeted on Sept. 17 with the link to the song.
The singer even participated in the trend herself
But it's not just Taylor Swift's Twitter that got the song. Swift posted her new version of the song for TikTokers to have for the trend too.
"Someone said slow zoom makes you look like the main character I said make it Taylor's Version pls #wildestdreamstaylorsversion #swifttok #slowzoom," she wrote in the caption of the video of just a music file for "Wildest Dreams (Taylor's Version)."
Now fans can use Swift's more mature voice and version from her own label for the trend when they're pretending to be the main character or when they're making another appropriate video that correlates with the sound.
And she didn't even stop at that. TikTok is a fairly new platform for Swift; she made her first video on Aug. 23 and she already has a good hang on things. So she already used her new sound of "Wildest Dreams (Taylor's Version)" to recreate the trend.
"Burnin' it down 🔥 #wildestdreamstaylorsversion #slowzoomeffect #swifttok," she captioned it.
She kept the humor going and touched on releasing the song ahead of Red (Taylor's Version) with captions on the video. "You set a date in November with Red but then someone mentions 1989," she wrote. The video does have a glitch in it and fans were quick to notice.
"is the glitch an Easter egg or is tik tok just not working," one user wrote.
"WAITTT THE GLITCH LIKE BAD BLOOD THIS THIS IS A EASTER EGG," another commented.
But, it doesn't seem intentional; sometimes higher quality videos upload to TikTok and glitch. But fans of course noticed it in the comments. Then again, with Swift? Who knows.
A re-recorded version of '1989' doesn't even have a release date yet; 'Red' is next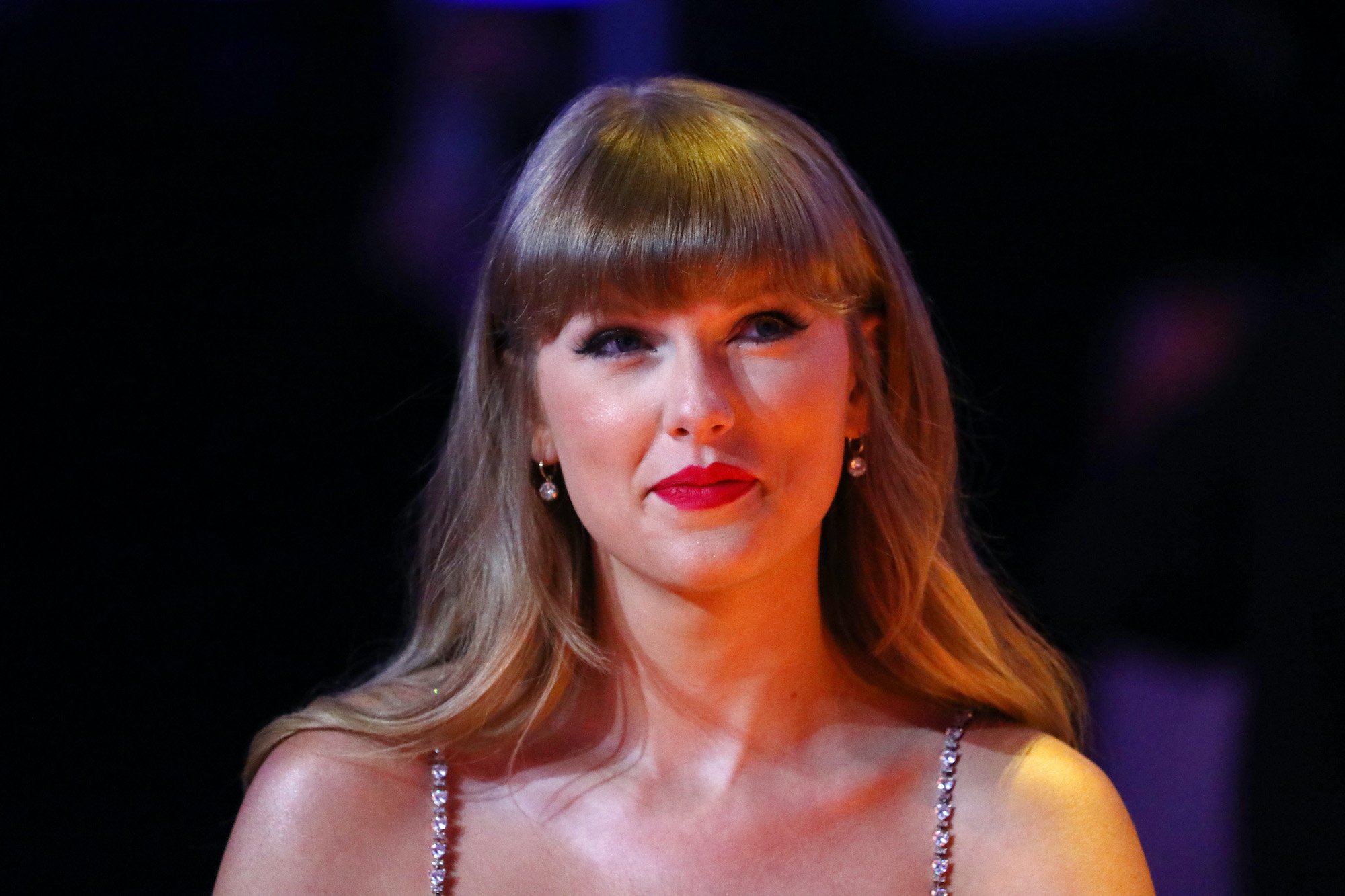 Again, this song is off her 2014 album 1989, and Swift has yet to release a date for when that album is going to come out. 
The next rerecorded album from Swift is Red (Taylor's Version), set to be released on Nov. 19. It was her fourth studio album at the time of its first release and is known as a breakup album because of its raw emotion and multiple songs about heartbreak including "All Too Well," "I Knew You Were Trouble," and "We Are Never Getting Back Together."
"Us: what era are we in? Taylor: yes," one commenter wrote.
And it's true. Just like Swift's TikTok poked fun at, she completely skipped over Red for a hot minute to capitalize on the virality of this trend. And there are no complaints from fans.
RELATED: Taylor Swift and Scooter Braun Worked on the Same Project Before Their Feud