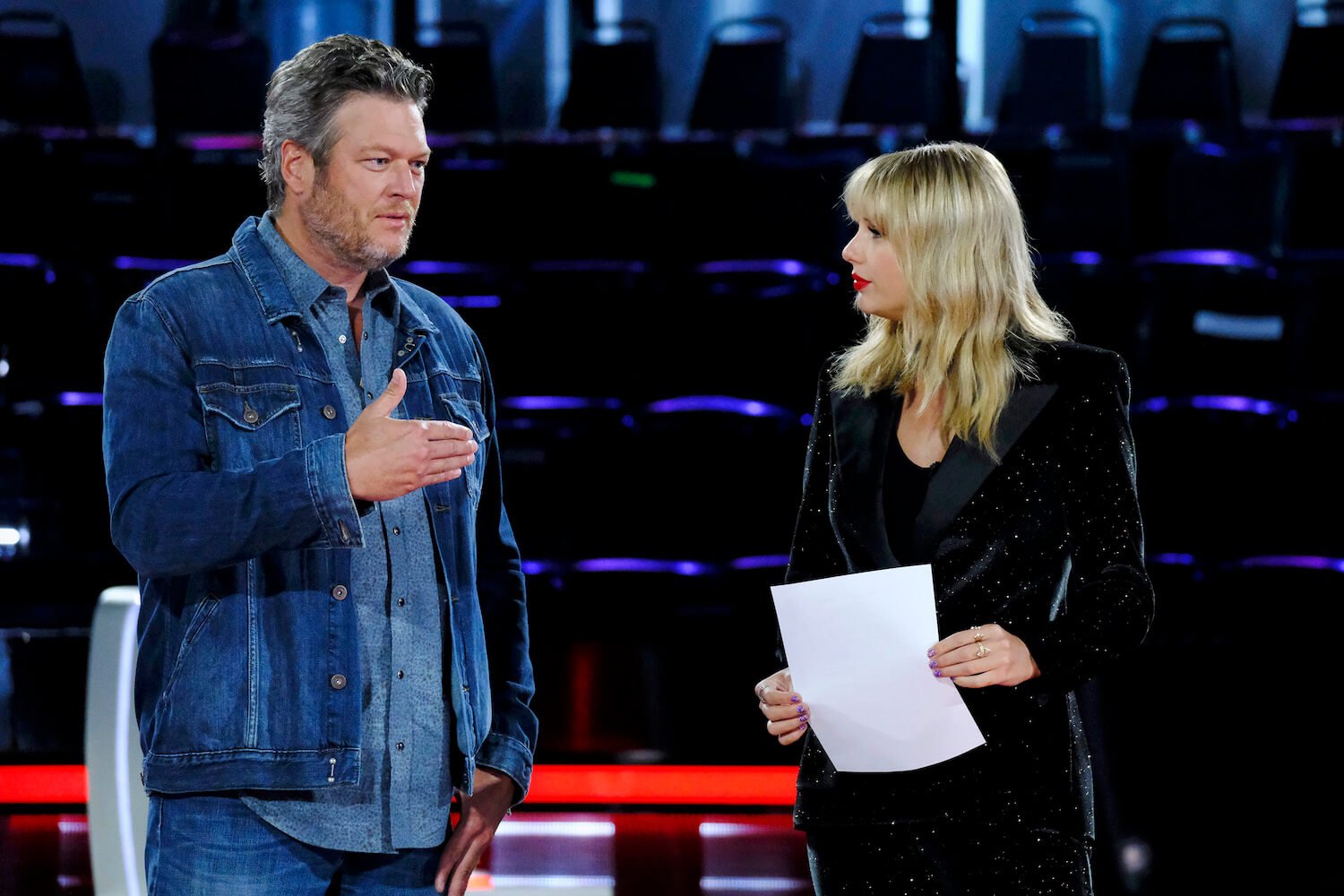 When Was Taylor Swift on 'The Voice'?
'The Voice' fans might remember seeing Taylor Swift a few times in the past. Here's when she appeared in the series and why.
NBC's The Voice Season 24 brings four new coaches to the stage as they each attempt to find the singer who will bring them home the win. While writers at Showbiz Cheat Sheet are sad to see Blake Shelton leave after so many seasons, we're excited to watch newcomer Reba McEntire take his place. And we're also anxious to see the new mentors this season.
Taylor Swift was a mentor on The Voice in the past, and she's increasingly in the news thanks to her successful tour and budding romance with Travis Kelce. Here's what to know about Swift's past involvement in the series.
When was Taylor Swift on 'The Voice'? She never competed on the show
Whether fans love or hate her music, there's no doubt that Taylor Swift continues to take the world by storm. The Eras Tour swept the nation, and her romance with Kansas City Chiefs player Travis Kelce gave fans (and us writers) something to discuss. While we were happy to see Swift take a step back from Matty Healy, no one could've guessed that Swift would dive into a relationship with a professional football player.
While Swift is known for her music, she's no stranger to reality TV. She made appearances on The Voice in the past, though she never competed in the series. Instead, she appeared as a mentor for other singers. In The Voice Season 7, which aired in 2014, Swift served as a Mega Mentor ahead of the Knockouts round. Later, Swift appeared again as a Mega Mentor in The Voice Season 17 in 2019.
Some fans may think that because Swift mentored on the show, that's how she got her start. But Swift signed on to her first music publishing deal at age 14. She signed with Sony/ATV as the youngest signer in the company's history. In 2006, she went on to sign with Big Machine Records.
Blake Shelton is a fan of the superstar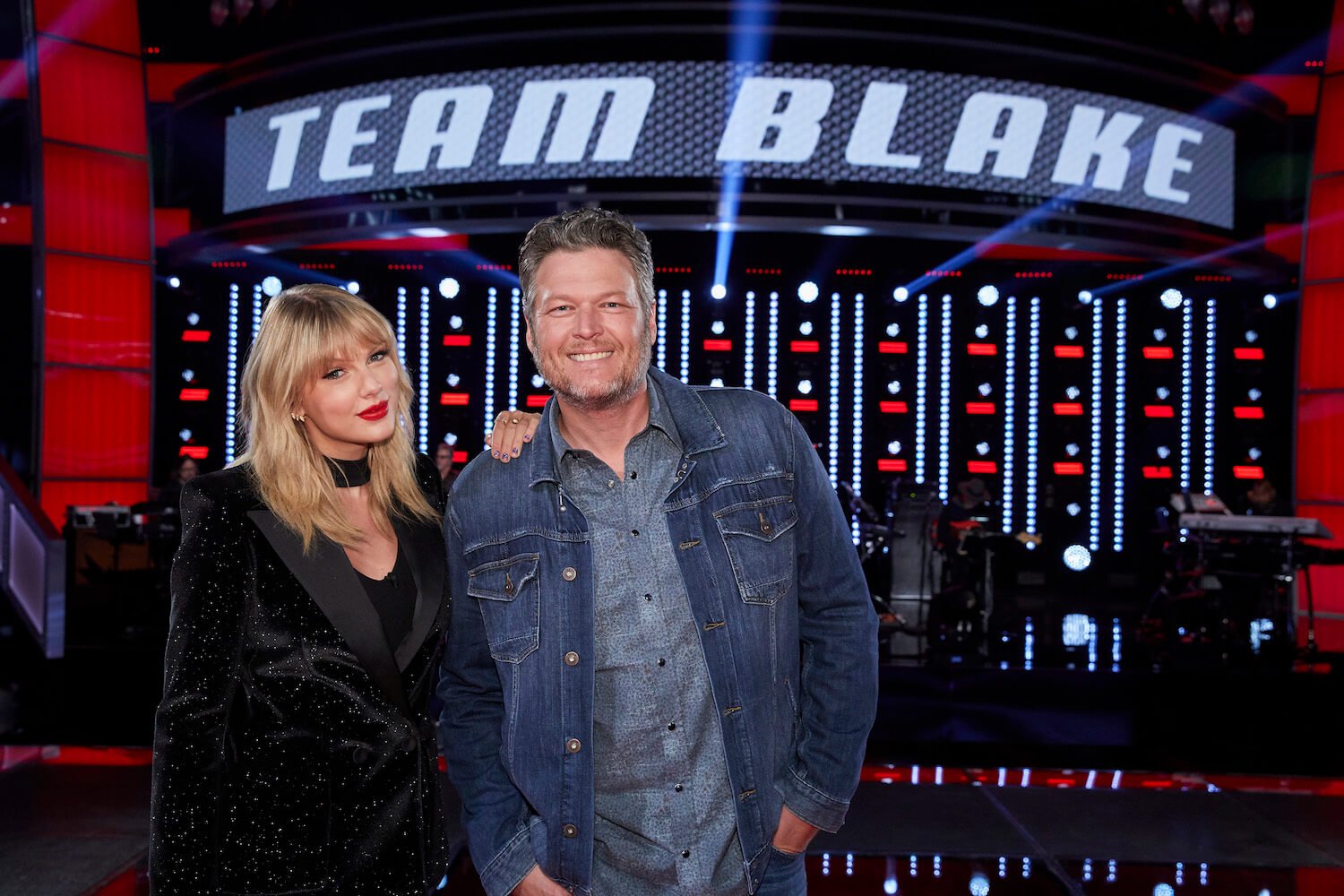 Blake Shelton worked closely with Taylor Swift when she assisted as a Mega Mentor in The Voice. The coach made it clear he's a fan of her work, even following her newer albums closely. In July 2020, Shelton tweeted about his favorite song from Swift's album, Folklore.
"By the way, to those asking, I like Betty the best off Folklore … three reasons," he tweeted. "It's pretty country, it's my dog's name, AND it drops the F-bomb. Triple threat."
While working closely with Shelton on The Voice Season 17, Swift revealed that she met the country singer at a young age. "I actually rediscovered a diary recently, and it was like, 'I met Blake Shelton. He was so nice,' and I was 15," Swift told Shelton.
"Man, that must've been years ago if I was still nice back then," Shelton joked.
"Yeah, I must not have understood humor," Swift countered. "You were probably just making fun of me the whole time."
We miss seeing Shelton bless our screens on The Voice, but fans shouldn't expect him back anytime soon. Shelton's taking time for his music and other projects, including Barmageddon Season 2, which premieres in November 2023. As for Swift, it's unclear if she has any interest in stepping in as a coach. It seems highly unlikely that she'd choose to coach full-time at any point in the near future.
For more on the entertainment world and exclusive interviews, subscribe to Showbiz Cheat Sheet's YouTube channel.