Taylor Swift: Who Is 'I Bet You Think About Me' About? Here's the Story Behind the Music Video Starring Miles Teller and Directed by Blake Lively
Taylor Swift is no stranger to making headlines, and after nearly two decades of superstardom, it almost seems as though her fans have seen everything. However, the recent re-released of Swift's iconic album Red has the singer squarely back in the spotlight, with many fans looking back to one of her old relationships. The short-lived romance. certainly made an impact on Swift — and with not only the release of the long-form video "All Too Well," but also the release of a music video starring Miles Teller. Many fans are wondering: Who is Taylor Swift's "I Bet You Think About Me" about, exactly?
Taylor Swift recently re-recorded her hit album 'Red'
Taylor Swift has been going through the process of re-recording all of her albums over the past few years, and on Nov. 12, 2021, she dropped the updated version of her album Red. Originally released in 2012, the entire album has become a fan-favorite and is widely considered to be one of Swift's greatest artistic endeavors. 
In conjunction with the album's re-release, Swift has curated several brand-new music videos, including a video for the tune "I Bet You Think About Me." The video, which premiered on Nov. 15, features guest artist Chris Stapleton and stars Miles Teller. Additionally, the music video for "I Bet You Think About Me" is directed by Swift's good friend, Blake Lively, proving that the artist pulled out all the stops this time around. 
Who is 'I Bet You Think About Me' about?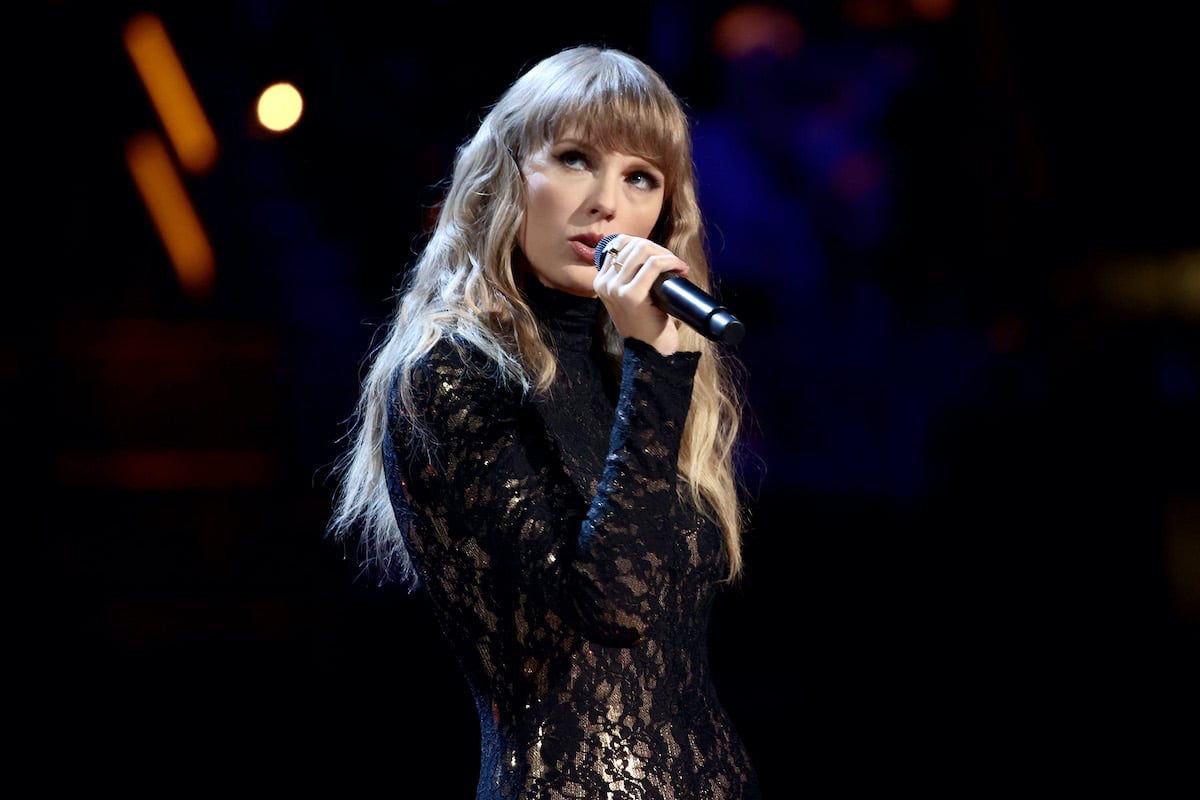 Taylor Swift is known for her habit of writing about all of her romantic relationships, and many fans consider "I Bet You Think About Me" as indisputably being about Jake Gyllenhaal.
Elle reports that the song contains several very direct references to Gyllenhaal and his upbringing, including the lyric "You grew up in a silver-spoon gated community / Glamorous, shiny, bright Beverly Hills," although, of course, the song shies away from actually calling him out by name.
Swift and Gyllenhaal were rumored to have conducted a short-lived romance from late 2010 through early 2011. Although there is a significant age difference between the two, with Swift being only 19 to Gyllenhaal's 28, they were spotted out and about on several occasions before breaking things off in 2011.
They have not been linked since, but the brief romance was immortalized forever in Swift's iconic song "All Too Well."
Taylor Swift's relationship with Jake Gyllenhaal is back in the spotlight
It has long been rumored among Taylor Swift's fan base that the song "All Too Well" is about Jake Gyllenhaal. However, the re-release of Red has put the spotlight squarely on the actor, in particular the release of the original 10-minute version of the song, which allowed Swift to go into much greater detail about the relationship. For Swift's fans, the tune is proof that the actor once broke the much-younger woman's heart, and they have wasted no opportunity to chat about the affair online.
In fact, Gyllenhaal has been trending online, according to Parade Magazine, with many calling out the lyrics in "All Too Well" that claim the actor kept a particular scarf that belonged to Swift. While Gyllenhaal has remained mum throughout the whole ordeal, and in fact has rarely spoken out about Swift directly, his silence has been proof positive to fans that he's still feeling the sting of Swift's sweet but sassy tune, "All Too Well."
As for Swift, she's living her best life, and is currently in a long-term relationship with actor Joe Alwyn.