Taylor Swift Was Rumored for 'X-Men'; Will She Join the MCU?
Documentaries like Miss Americana aside, Taylor Swift has only taken on four movie roles. And the most recent was 2019's Cats, one of the most notorious box office bombs in years. Still, the singer was once rumored to play one of the X-Men. Now the X-Men might be joining the Marvel Cinematic Universe soon. Is this Swift's chance to become a Marvel hero?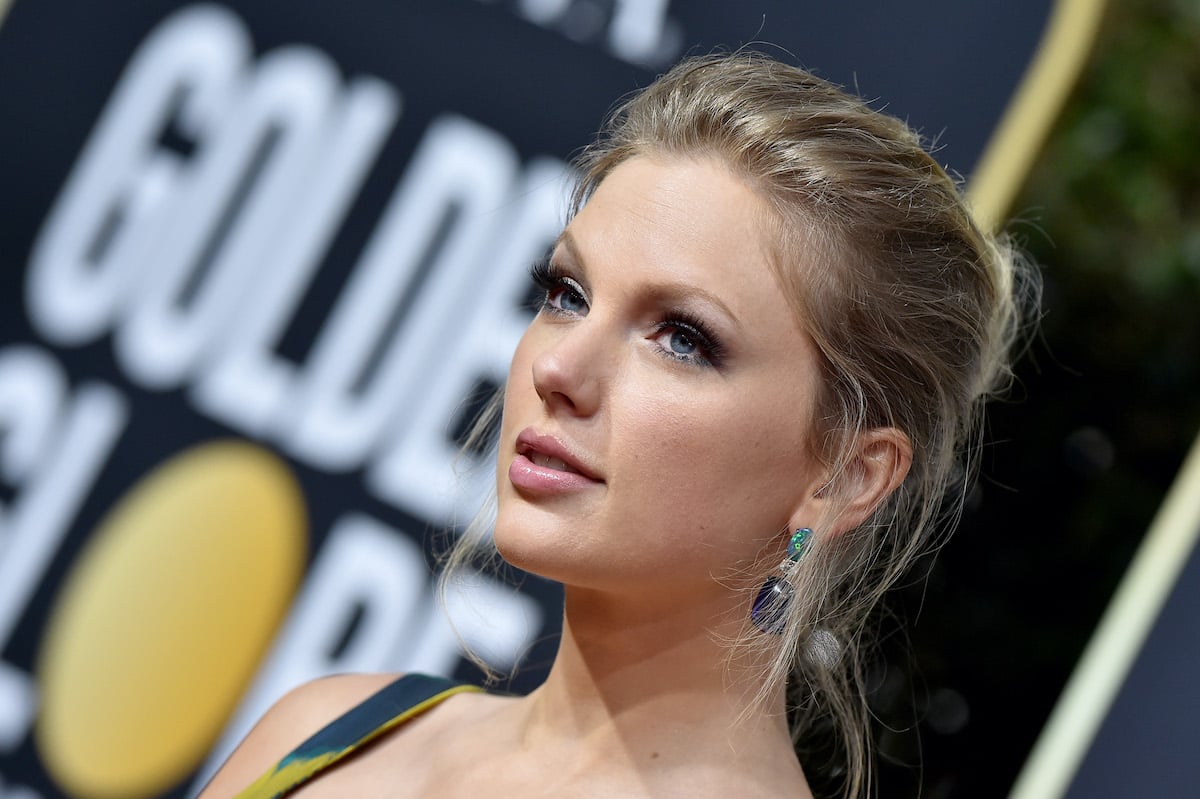 Taylor Swift was rumored to appear in 'X-Men: Apocalypse'
So far Swift hasn't appeared in any movie series. But a single social media post led much of the internet to believe she was about to be an X-Men hero. In April 2016, actor Sophie Turner — who plays Jean Grey in X-Men: Apocalypse — posted an image on Instagram that got Swift's fans talking.
The photo shows Turner's Jean and Tye Sheridan's Cyclops are browsing in a record store. In particular, Cyclops picks up a copy of an album by Dazzler. Marvel Comics' Dazzler is a famous pop star who just so happens to also be an X-Men member.
Due to the resemblance to Swift — and Turner's 1989 reference — many believed the singer would appear in the movie. She didn't. In fact, the scene was cut entirely. And when Dazzler did briefly appear in X-Men: Dark Phoenix, Halston Sage (Paper Towns) played the role instead.
RELATED: MCU: New Rumor Might Reveal Marvel Studios' Plan to Reintroduce 1 of the Original X-Men
The Marvel mutants are officially joining the MCU soon
Coupled with Disney's 2019 purchase of Fox, the failure of Dark Phoenix (and The New Mutants) seemingly meant the end of the X-Men franchise. But the MCU is already taking steps toward introducing the mutants again. So fans — including one particularly strong Instagram artist — are once again wondering whether Swift could play Dazzler after all.
Technically, the MCU's plan for the X-Men remains a mystery. Although the MCU was always going to bring the characters into the mix, WandaVision has confused matters. With Evan Peters seemingly reprising his X-Men movies role as the Quicksilver, it's possible Sage could be on the hook to play Dazzler in the MCU as well. Fans will have to see how it all shakes out.
RELATED: The MCU Could Link Spider-Man to the X-Men By Adding Just 1 Marvel Character
Dazzler could be the perfect X-Men role for Taylor Swift
Nonetheless, Dazzler isn't high up on the list of most important X-Men characters. To that end, it might be a long while before she shows up in the MCU. More than likely, central heroes and villains such as Wolverine, Professor X, Magneto, and Sabretooth will be on the shortlist of X-Men characters set to debut first.
But there's no reason Swift couldn't cameo as Dazzler at some point. After all, the folks at Marvel Studios is willing to indulge in fan casting. Benedict Cumberbatch was fan-cast as Doctor Strange long before he landed the role. So it might be a fun in-joke for Marvel to have Swift finally play Dazzler in the movies. Besides, Swift's movie career could use a boost after Cats.