Taylor Swift's 'evermore' Is the Shortest Time Between Her Projects Ever; 'I've Never Done This Before'
If you're a Taylor Swift fan, then this is the second time that you've woken up to a massive Swift announcement that has significantly changed the course of your day this year. Or third, if you count Disney+'s Long Pond Sessions. Essentially, Swift just announced that she's dropping another surprise album titled evermore at midnight, the morning of Dec. 11. 
This is the second time in Swift's career that she's done this, and the second time she's done this in 2020. It's also the shortest amount of time between albums, ever, which changes her normal pattern, which was already thrown off with the surprise release of folklore. So, why is she releasing it now? 
Taylor Swift is dropping another album just five months after 'folklore'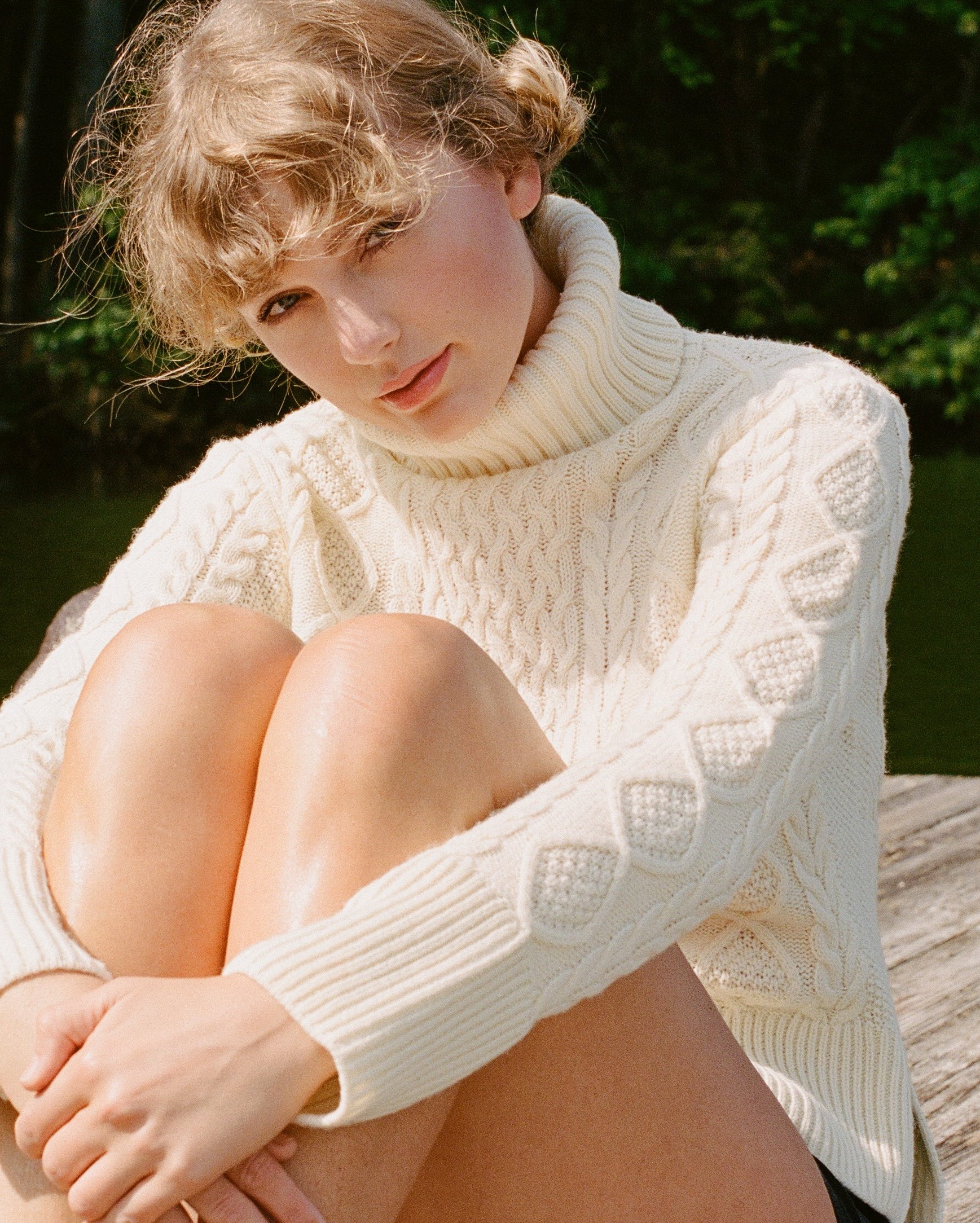 RELATED: Taylor Swift Just Announced a New Album Coming Out at Midnight and Fans Are Losing It
On the morning of Dec. 10, Swift tweeted out a picture of the back of her head with a braid, with the caption that she's "elated" to announce her ninth album, evermore, which is a "sister" record to folklore.
"To put it plainly, we just couldn't stop writing songs," she wrote in a follow-up tweet. "To try and put it more poetically, it feels like we were standing on the edge of the folklorian woods and had a choice: to turn and go back or to travel further into the forest of this music. We chose to wander deeper in."
Saying it's a sister album and then saying that they traveled further into those "folklorian woods" makes it sound like it's all a part of the same or similar journey. And probably means that both albums have a similar vibe. The look of Swift's outfits and photos are also similar, so that's most likely going to be true. She also goes on to acknowledge that this is new for her. 
"I've never done this before," Swift said. "In the past I've always treated albums as one-off eras and moved onto planning the next one after an album was released. There was something different with folklore. In making it, I felt less like I was departing and more like I was returning."
With that said, Swift decided to seamlessly go from folklore into evermore because the two are so connected.
She's usually done 'eras' before that were years apart and pretty different
If you take a look at her discography, it is so different from album to album, and each one — in the past — has had about a two year period between them. Fearless was her last true country album and Red was a heartbreak pop-country blend, that was truly one of her most raw, songwriting accomplishments.
Then 1989 was her first all-pop exploration, and Reputation was a new reincarnation of a Swift that fans hadn't seen before that was a bit edgier than the rest. Lover was the soft, poppy follow-up, and folklore was the unexpected, alternative, folk album no one expected Swift to create. 
So, with the seeming similarities between evermore and folklore, it makes more sense why they're so close in release dates.
She also shared that this is a special moment in her life. She's turning 31 on Dec. 13, and this is a gift she's not only giving fans, but it's a way to mark that time in her life as well. 
"Ever since I was 13, I've been excited about turning 31 because it's my lucky number backward, which is why I wanted to surprise you with this now," Swift added, continuing on the reasons why she's dropping yet another album during a pandemic.
And to top it off, it's the holiday season and not a particularly uplifting one for many due to the pandemic still raging in America. Swift wrote on Twitter that this "will be a lonely one for most of us" and evermore — and music in general — is a way to cope. 
"If there are any of you out there who turn to music to cope with missing loved ones the way I do, this is for you," Swift wrote.
Swift is bringing back a ton of the same collaborators from 'folklore' as well
Lastly, it's easy to see that this is such an extension of folklore in the best way musically as well as aesthetically. A lot of the same collaborators are coming back. This is just another reason why it probably felt right for Swift to release it so soon. 
Of the features on this album, she has Haim and The National, meaning she's writing with Aaron Dessner again. Bon Iver is on another track, bringing fans of "Exile" on their knees (again). Jack Antonoff and "WB" are back on this album too, and "WB" can only really mean William Bowery at this point, which fans now know means Swift's boyfriend Joe Alwyn. 
Swift is also continuing on with her practice of telling other people's stories, or just storytelling in general.
"I loved the escapism I found in these imaginary/not imaginary tales," Swift wrote on Twitter. "I loved the ways you welcomed the dreamscapes and tragedies and epic tales of love lost and found into your lives. So I just kept writing them."
She did a ton of this on folklore, breaking away from her autobiographical lens from past albums, even though her eighth album was still personal. 
Fans are going to get something out of evermore regardless, and it looks like it will be the unauthorized holiday therapy session many need right now.
RELATED: Taylor Swift Didn't Even Tell Her Friends She Was Making 'folklore'