How Taylor Swift's 'Folklore' Inspired Rina Sawayama's Songwriting
Rina Sawayama is in her cowgirl era. "This Hell" and its music video tells a unique story that isn't necessarily about the songwriter. Part of the inspiration behind her 2022 single is Taylor Swift's Folklore.
Rina Sawayama released her 2022 single, 'This Hell' and its music video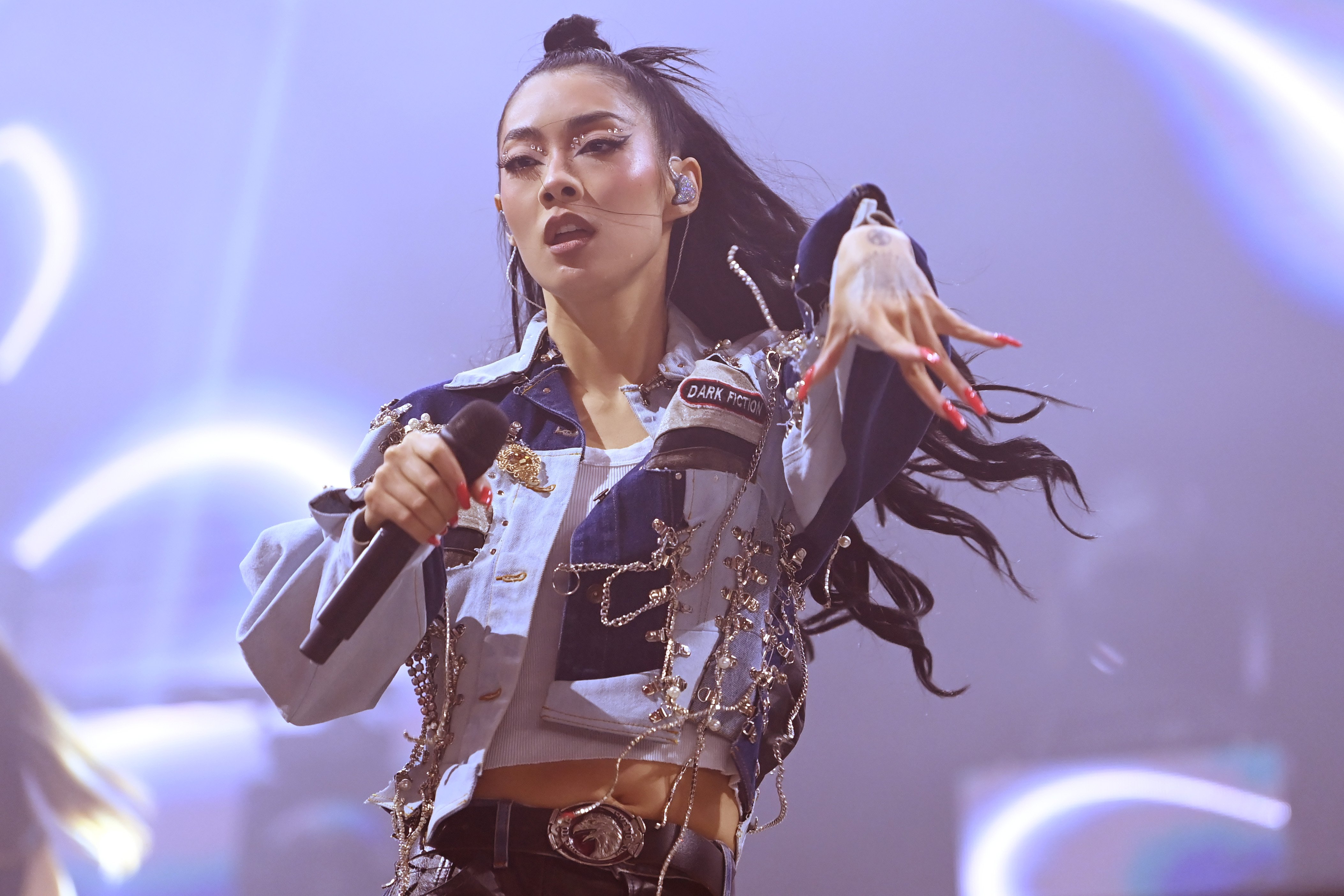 Sawayama is the songwriter behind "XS" and "Lucid." The singer even offered a glimpse into her newest era with the country-inspired track, "This Hell." The Sawayama original is just one song included on the upcoming release Hold The Girl, scheduled for a September 2022 release. 
Rina Sawayama was inspired by Taylor Swift's 'Folklore'
While Sawayama often shares her appreciation for collaborators Elton John and Lady Gaga, she also mentioned her support of Swift. She particularly mentioned one album released by Grammy award-winning songwriter.
"I remember when Taylor Swift released Folklore, I was like, 'This b**** is writing about fake stories, and she just wrote a whole album," Sawayama said during an interview with Rolling Stone. "If she can do it, I need to do it.'"
The storytelling Sawayama was referring to were the fictional characters of Folklore, including Betty, James, and Rebekah Harkness.
That imaginary narrative is reflected in the "This Hell" music video, where Sawayama walked down the aisle dressed in white, holding a flower bouquet. For now, this singer is not revealing the meaning behind "This Hell" and its corresponding album.
"For me, it's important that the listener is able to listen to it as a pop record first without that background, [and] make their own feelings about it," she said during the same interview. "And then, when I'm ready, I think I will be able to talk about what it's actually about."
Hold the Girl premieres in September. However, some fans got a live version of "Catch Me In the Air" along Sawayama's 2022 world tour.
Taylor Swift created a story with her album 'Folklore'
As a Grammy award-winning release, Swift co-wrote Folklore and its songs "August" and "The 1." The album debuted in 2020, with its sister album, Evermore, premiering just a few months later.
"[James] has lost the love of his life basically and doesn't understand how to get it back," Swift said during an interview with Billboard. "I think we all have these situations in our lives where we learn to really, really give a heartfelt apology for the first time. Everybody makes mistakes, everybody really messes up sometimes and this is a song that I wrote from the perspective of a 17-year-old boy."
"I've always loved that in music you can kinda slip into different identities and you can sing from other people's perspectives," she added. "So that's what I did on this one."
This wouldn't be the first time Swift told a story with her music, as the artist created mini-narratives with songs like "Love Story" and "You Belong With Me."
RELATED: Rina Sawayama Shares She Wrote a Song With RM From BTS: 'I Don't Think Anything Happened to That Song'