Terry Bradshaw's Daughter Rachel Went Through Painful Spine Surgery to Treat Scoliosis
One of Terry Bradshaw's daughters has fought a long and complicated battle with scoliosis.
The Bradshaw Bunch is one of the newest reality TV shows to hit television, and for fans of football legend Terry Bradshaw, it is a dream come true. The show, which is set to debut in late September, follows the adventures (and misadventures) of Bradshaw and his wife and three daughters, as well as their friends and extended family.
Fans will get a glimpse into the life of the NFL icon, and understand how even the most privileged family has had their fair share of struggles and heartache, especially when it comes to one of Terry Bradshaw's daughters.
Terry Bradshaw has a large, tight-knit family with three daughters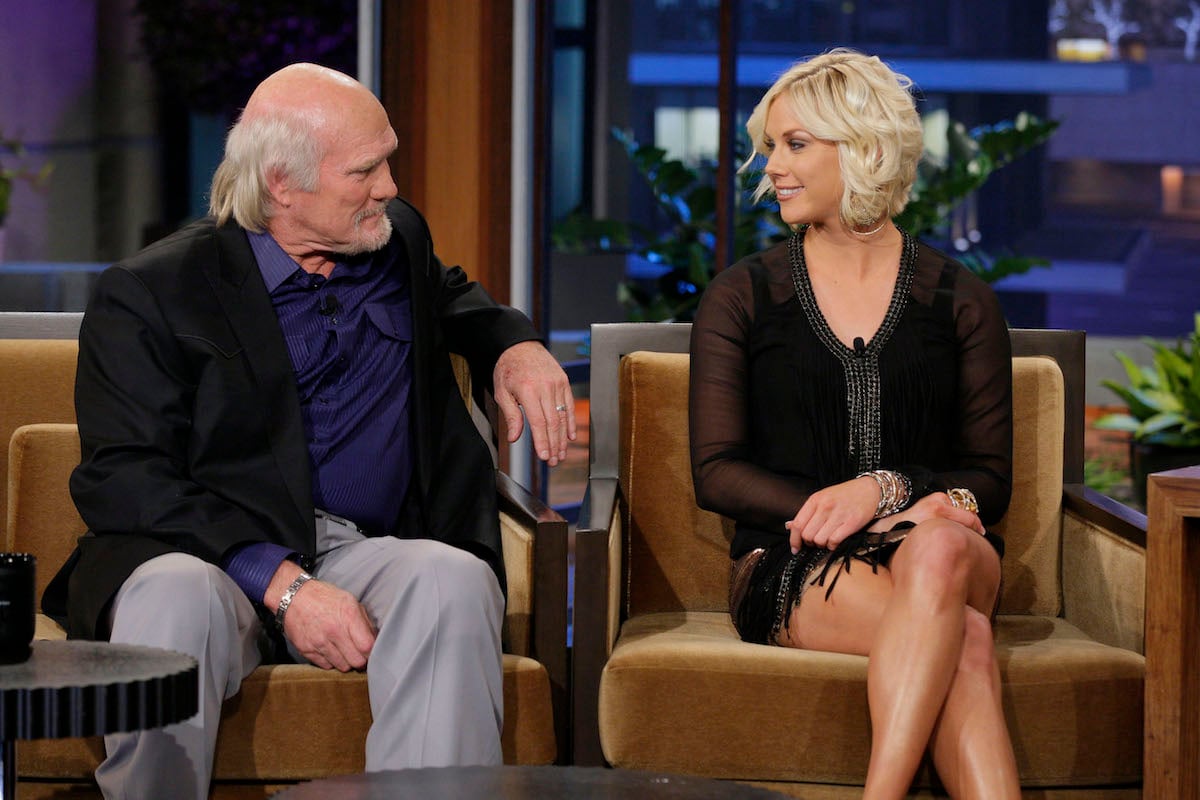 Terry Bradshaw is one of football's biggest stars, and rose to fame in the '70s as a member of the Pittsburgh Steelers. Bradshaw played a monumental 14 seasons with the team, and won four Super Bowl titles in a six-year period before retiring. Even after retiring from the game, Bradshaw stayed busy and has worked in movies and entertainment, as well as spending time as a professional football commentator. These days, fans can catch Bradshaw on Fox Sports, where he has remained active for decades. 
Although Bradshaw experienced a great deal of success in his professional life, he didn't enjoy personal happiness until later in life. He has been married a total of four times, to Melissa Babish from 1972 until 1973, to JoJo Starbuck from 1976 until 1983, and to Charla Hopkins from 1983 until 1999. It was during his marriage to Hopkins that Bradshaw became a father, to daughters Rachel and Erin Bradshaw. After his divorce from Hopkins, Bradshaw married again – this time to his girlfriend Tammy Alice, in 2014. He then became the stepfather to Tammy Bradshaw's daughter, Lacey. 
What is 'The Bradshaw Bunch' about?
For many fans, Terry Bradshaw's new series will reveal a whole new side of the sports icon. Reportedly, the show, which debuts on September 17th, will feature the family in the throes of the COVID-19 pandemic, and reveal how they all manage to cope with quarantine. The Bradshaw Bunch will take place mainly on the family's ranch in Oklahoma, and features a great deal of input from Bradshaw's three daughters.
"Having Terry Bradshaw as your dad is crazy," his three daughters have claimed, and from teaser trailers released, it seems as though the primary focus of the series will be on the close, loving relationship that Bradshaw shares with his daughters. In particular, Rachel Bradshaw will be at the forefront of the series. Bradshaw is a force to be reckoned with in the entertainment industry and has opened up in the past about her health struggles — particularly the battle that she has been fighting with scoliosis. 
Terry Bradshaw's daughter has been open about her scoliosis struggles
A singer and recording artist, Rachel Bradshaw has an interesting history in show business. Previously married to Rob Bironas, Bradshaw has roots in the Nashville music community and is reportedly good friends with stars like Jessie James Decker. It might seem as though Bradshaw has it all, but she has fought a long and complicated battle with scoliosis. She has posted on her Instagram about her diagnosis, revealing that she underwent surgery in 2015 to try to correct the issues in her spine.
"Cannot believe it's been 3 years since I've had my scoliosis surgery !!! I was born with scoliosis (curvature of the spine) and had it checked out when I was 28 and the doctor ordered me to get immediate surgery due to the damage it can do to your body," Bradshaw posted in July 2018. She also stated that she had two titanium rods placed during the surgery and joked that it is not much fun to go through airport security. Doubtless, fans will get to learn more about Bradshaw's past and how she copes with scoliosis when The Bradshaw Bunch debuts on television later in September.