'That '70s Show': Everything to Know About the Upcoming Spinoff
Everybody's favorite Point Place characters are coming back. Fifteen years after its series finale, 'That '70s Show' is getting a spinoff. There will be some minor tweaks to the upcoming spinoff, so here's what fans can expect.
In 1998, the Fox Network allowed TV viewers to go back in time with That '70s Show. The sitcom follows Eric Forman (Topher Grace) and friends doing typical teenager stuff in 1970s Wisconsin. The series was a smash for Fox and ran for eight seasons. But fans will get a chance to see the Point Place pals again in a new series reboot.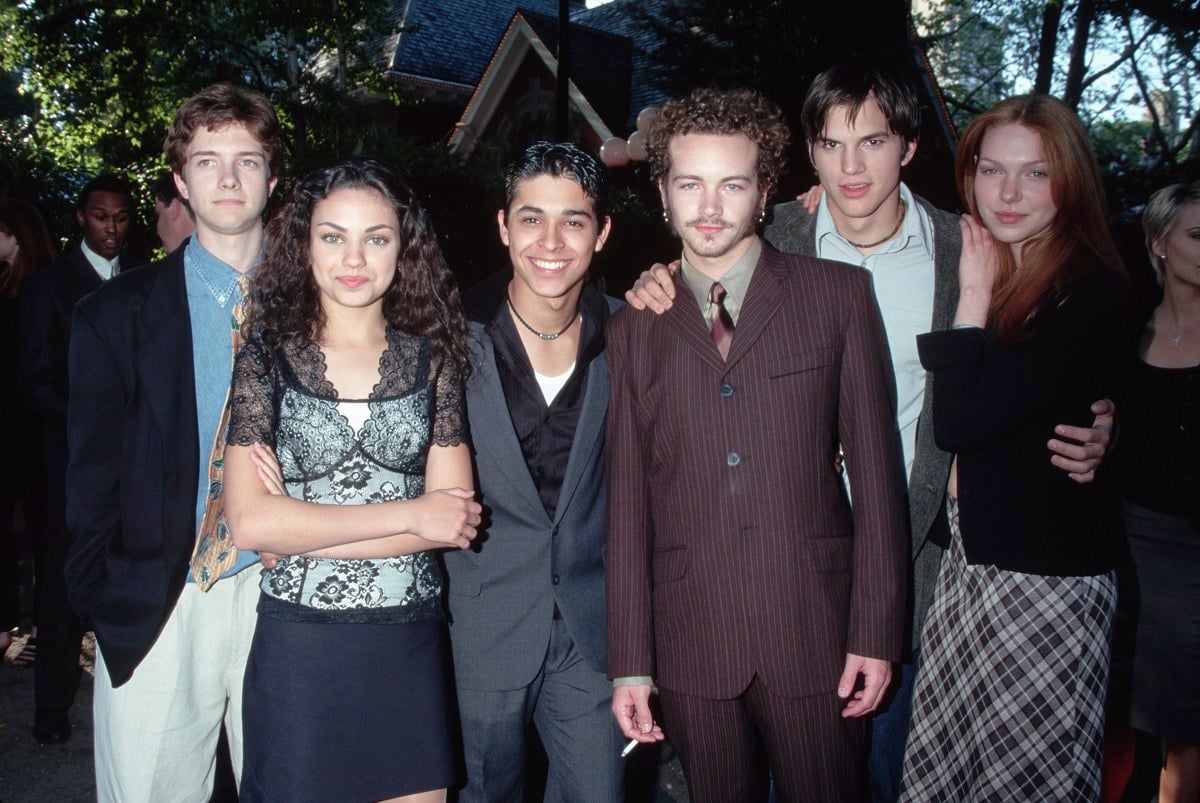 'That '70s Show' spinoff 'That '90s Show' coming to Netflix
As with many TV reboots, That '70s Show will have minor tweaks. The biggest change is the show's title and setting. That '90s Show will be set in a new decade but will keep with the original premise that made its predecessor famous.
The spinoff won't be on Fox but the streaming platform Netflix. According to DeadLine.com, Netflix ordered 10 episodes for the upcoming series, although no premiere date has been announced.
Will any original cast member return for the spinoff?
Although none of the original core six actors have signed on, it's expected they'll make cameos in That '90s Show. Two actors who are already on board with the spinoff are Debra Jo Rupp and Kurtwood Smith. The series premise has Red and Kitty Foreman's granddaughter Leia Forman visiting during the summer.
Like her parents Donna Pinciotti (Laura Prepon) and Eric, Leia finds herself in plenty of hijinks. Leia seeks out the fun and rock music that made the 1990s special with a new group of friends. Of course, it's going to be hard with her grandparents watching her every move.
Fan reaction to 'That '90s Show'
The spinoff is generating a lot of buzz. So far, the news has garnered mixed reactions on Twitter. Loyal That '70s Show fans are happy about the reboot, especially with Rupp and Smith in it. "I am so excited knowing Kurtwood and Debra Jo will be together again, bringing their perfect chemistry of humor and parenting skills." Another commenter chimed in with, "Can @Netflix also bring back That '70s Show while we wait for That '90s Show?"
Although many fans are excited, some are skeptical. "Haven't they learned their lesson from That '80s Show?" asked one user, referring to the failed 2002 sitcom. Fans will get their chance to critique the show when it debuts on Netflix. Time will tell if That '90s Show will capture the humor and magic that made That '70s Show a success.