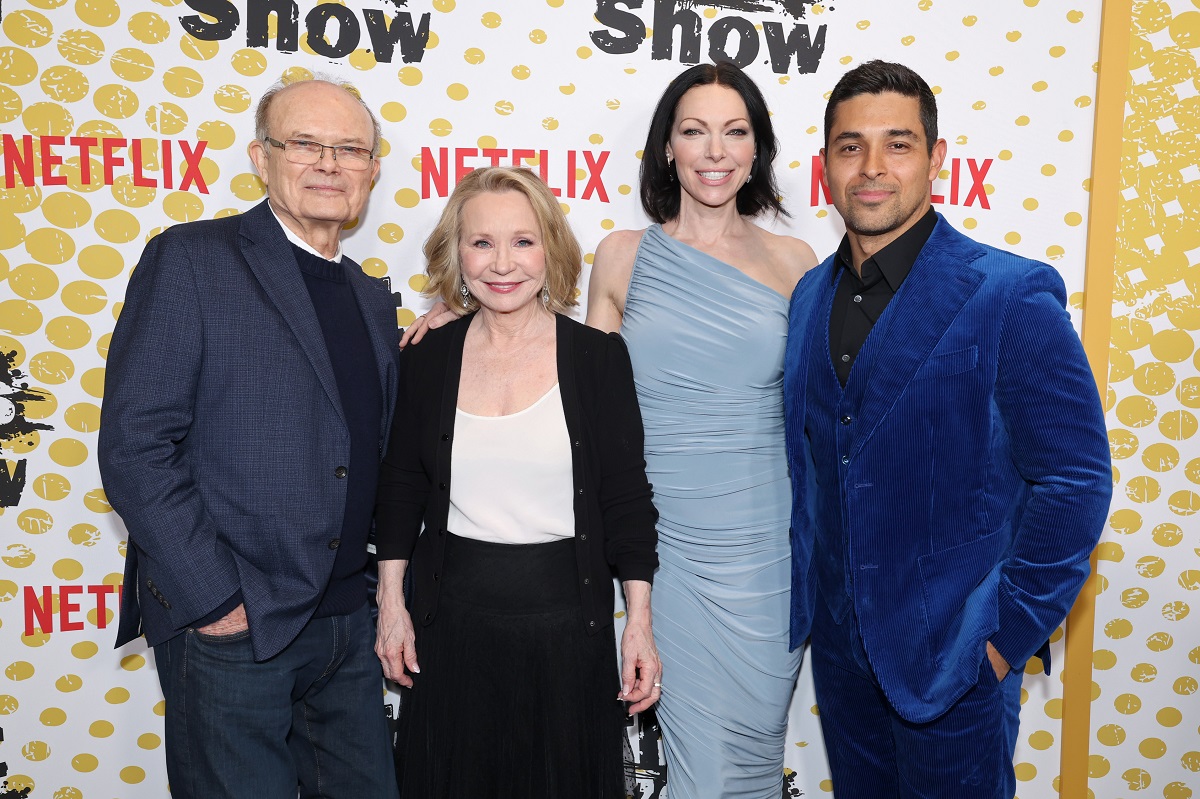 'That '90s Show' Star Debra Jo Rupp Cried Seeing Her Old Cast Mates
'That '90s Show' brought together many former castmates from 'That '70s Show.' Debra Jo Rupp (Kitty) loved seeing her former co-stars all grown up.
For years, That '70s Show enchanted and amused fans of all ages. The series was a mainstay of the late '90s and early 2000s, ultimately going off the air in 2006. Now, those who loved the characters introduced in That '70s Show have a chance to visit with them again. That '90s Show, a Netflix original series, debuted on the streaming platform on January 19. And fans are already praising the new show's humor and nostalgia. Fans aren't the only ones loving the show. In a recent interview, Debra Jo Rupp, who reprises her role as Kitty Forman, opened up about her emotional reunion with her That '70s Show castmates.
'That '90s Show' picks up 15 years after 'That '70s Show'
That '90s Show is set approximately 15 years after the events detailed in That '70s Show. The show features many of the same characters and locations as the original show, all while introducing several new characters. That '90s Show focuses primarily on Leia Forman (Callie Haverda), the young daughter of Eric Forman and Donna Pinciotti. When the show opens, Leia arrives at the home of her grandparents, Red and Kitty Forman, deciding to spend the summer with them.
Many fan-favorite characters are back in action, including Kurtwood Smith as Red Forman, Wilmer Valderrama as Fez, and Laura Prepon as Donna. There are even cameos from other That '70s Show stars like Ashton Kutcher and Mila Kunis, reprising their roles as Kelso and Jackie.
What did Debra Jo Rupp say about being overcome with emotion on 'That '90s Show'?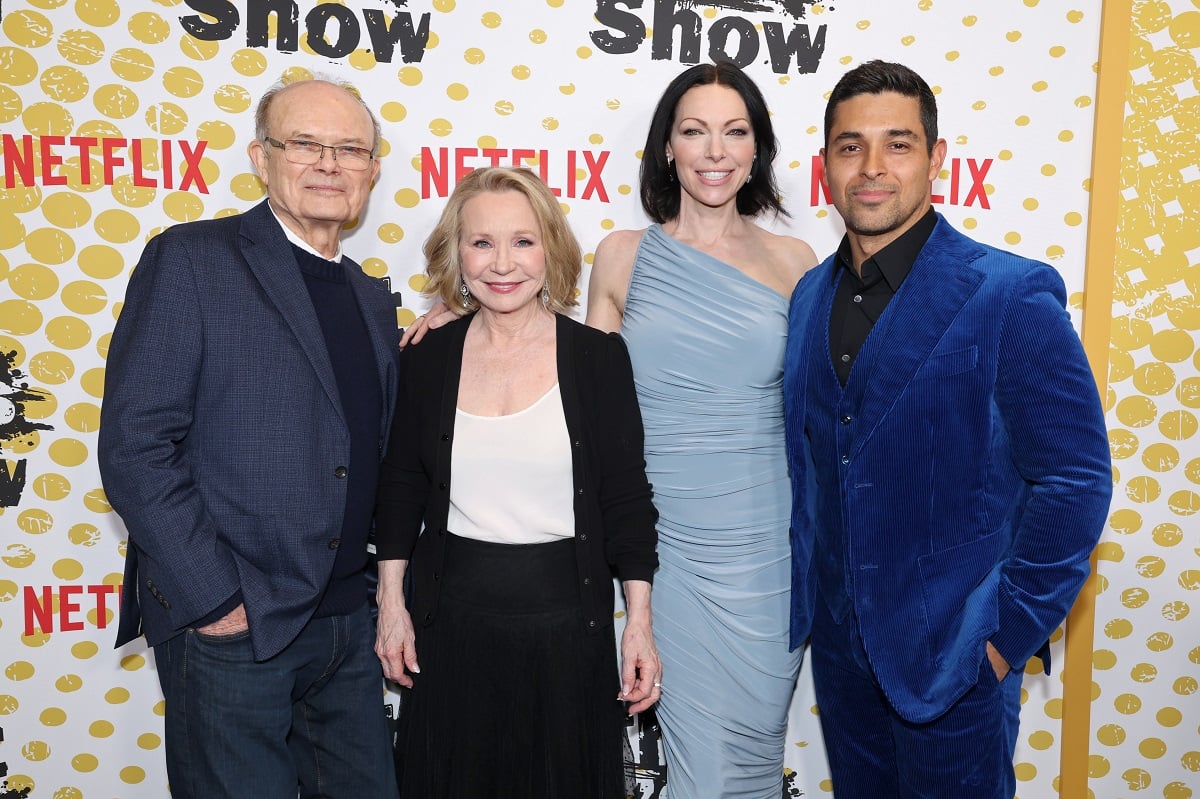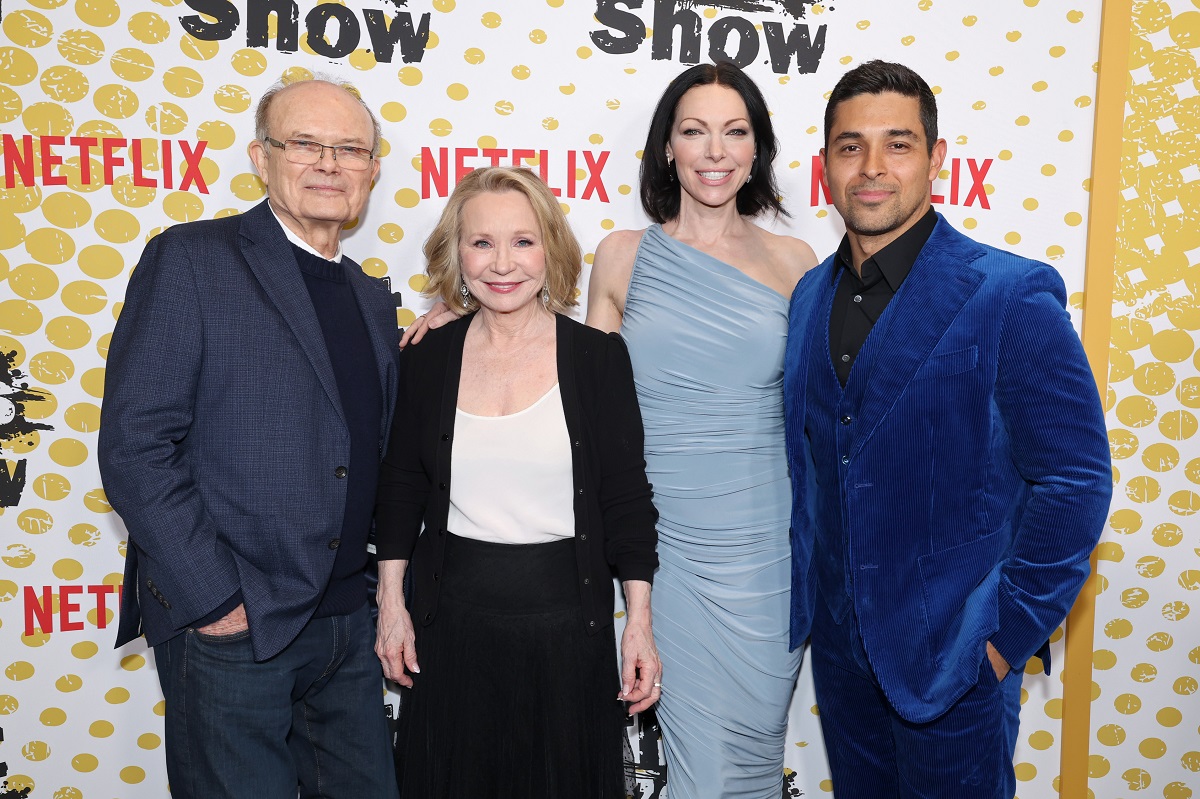 For Rupp, That '90s Show was a true labor of love, starting from the moment she stepped back on set. In a recent interview with Today, Rupp opened up about how she reacted to seeing everyone back together again. "Well, I cried. I just cried," Rupp said.  "That's when I became the mother. For a week I cried. You know they're kind of grown up, but they did this for us too. They are very generous people and I really felt like everyone fell back into their place."
In her Today interview, Rupp also revealed how proud she is of all of how they grew up. Show. "They are all great people," she said, noting that they would sometimes come to her for advice and guidance, such as when young Kunis asked her how she should go about approaching her first kissing scene with Kutcher.
What other projects has Debra Jo Rupp acted in?
Rupp is well-known for her role as Kitty Forman, the cheerful and relentlessly spunky housewife. But she has acted in many other TV shows over the years. For years, she was a recurring character on Friends, playing Alice Knight-Buffay. A few of Rupp's other TV credits include The Jeff Foxworthy Show, Caroline in the City, Touched by an Angel, 7th Heaven, and ER, according to IMDb. She's also an experienced voice actor and has appeared in dozens of stage shows and productions, proving her versatility as well as her talent.
Rupp's filmography is equally impressive. She counts movies such as Lucky 13, Senseless, Air Buddies, She's Out of My League, and She Wants Me to her credit. At the age of 71, Rupp is still going strong. And with her role in That '90s Show, it seems as though the veteran actor will be able to reach a whole new generation of fans.