The Affair That Rocked 3 'Harry Potter' Stars Years Before the Film Franchise
Harry Potter is well known for the stellar cast that surrounded the three main protagonists, who, at the time of their casting, were newbies to showbiz. From Alan Rickman and Emma Thompson to Helena Bonham Carter, Kenneth Branagh, and Maggie Smith, the franchise was stocked with Oscar and Golden Globe winners and nominees.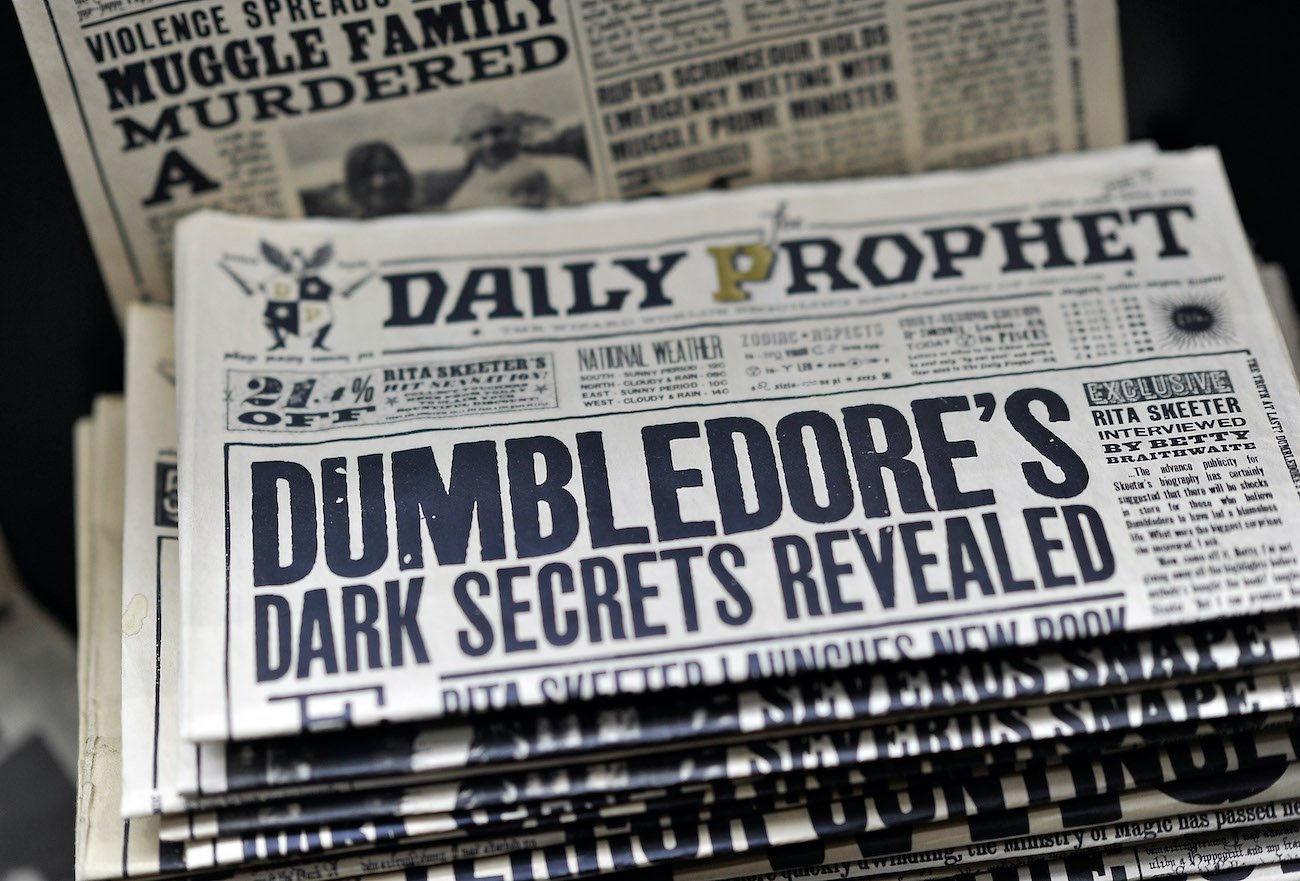 Though the Harry Potter narrative was quite captivating in its own right — with wizards and witches casting spells and making potions — an affair involving three of the primary cast members resurfaced as the films premiered. Yet, those involved have since come to terms with the scandal. 
Kenneth Branagh had an affair with Helena Bonham Carter while married to Emma Thompson 
Kenneth Branagh — famous Shakesperean actor and director who played Gilderoy Lockhart in Harry Potter — wed Emma Thompson in 1989. Thompson portrayed Professor Trelawney in the Harry Potter movies. Her character boasted an off-kilter disposition and a warm heart; she saw peoples' futures via tea leaves. 
RELATED: 'Fantastic Beasts 3': How Will 'Harry Potter' Prequel Explain Johnny Depp's Departure?
As for Branagh and Thompson's relationship, the two met starring opposite each other in the 1987 BBC TV drama Fortunes of War. They married two years later. Yet, Emma Thompson filed for divorce six years following their marriage (after she discovered that Branagh was engaging in an extra-marital affair with Carter), as Cosmopolitan notes.
RELATED: 'Love Actually': Emma Thompson Is Wearing a Fat Suit As Karen
Carter played the heartless and villainous, yet twistedly captivating Bellatrix LeStrange in the Harry Potter films. Reports allege that Carter and Branagh's affair began after they met on the set of Frankenstein. Carter and Branagh's relationship would go on to last a few more years following Branagh and Thompson's divorce.
What happened to all the 'Harry Potter' stars involved after the scandal?
According to Glamour Magazine, Thompson made peace with her past before taking on her role in Harry Potter, she said:
"You can't hold on to anything like that. It's pointless. I haven't got the energy for it. Helena and I made our peace years and years ago."

Thompson | Glamour
Carter soon went on to meet and begin a long-term romance with acclaimed director Tim Burton. She became one-third of the film throuple comprising Johnny Depp and Carter in front of the camera and Burton behind it in many productions. Thompson married Greg Wise in 2003 — an English actor and produce. The two remain married today. Branagh married Lindsay Brunnock in 2003, and the two are still married today. Brunnock is a British art director.