'The Amazing Spider-Man' Franchise Disappointed Andrew Garfield: Here's Why
Andrew Garfield explains why 'The Amazing Spider-Man' franchise broke his heart. What went wrong? What hard lesson did he learn?
There's Tobey Maguire's classic take on Peter Parker. Then there was Andrew Garfield's turn as the web-slinger, and finally Tom Holland's ongoing run as Tony Stark's protege. In short, many actors have taken on the beloved Spider-Man.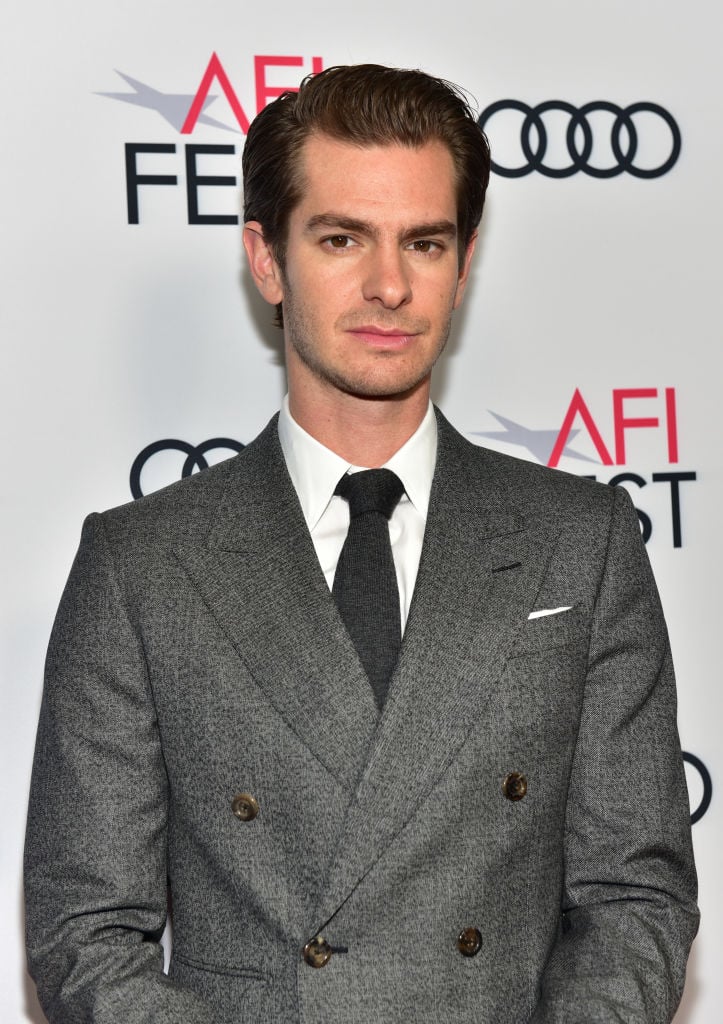 Though we've seen a few different incarnations of the character, not every Spidey actor boasts the most positive experience. For one, Andrew Garfield came to The Amazing Spider-Man franchise all bright-eyed and bushy-tailed, but he left "heartbroken." During an interview with Amy Adams for Variety's Actors on Actors, Garfield explained why, as a fan of the character, he felt betrayed as the series progressed. 
Andrew Garfield on Marvel's 'The Amazing Spider-Man' franchise 
While working on Spider-Man, Andrew Garfield was still a bit new to the showbiz world, and likely a bit naive. In short, the value placed on money, often over character and narrative, was likely not a challenge he had come to personally confront. Yet, Spider-Man would change that. He learned while working on The Amazing Spider-Man that the "top of the priority list" is not always what you want it to be — the art itself. He explained to Amy Adams: 
I found that really, really tricky. I signed up to serve the story, and to serve this incredible character that I've been dressing as since I was three, and then it gets compromised and it breaks your heart, he said. I got heartbroken a little bit to a certain degree.

Variety

Andrew Garfield grew up adoring Spider-Man; he grew up dressing up as the character and pretending to shoot webs from his wrists. 
Andrew Garfield had to accept one of Hollywood's most disappointing qualities while working on 'The Amazing Spider-Man' franchise
Not only did Garfield learn one of the hardest lessons Hollywood often teaches an artist, but he also had to learn it through a character to close to his heart — a character he loved and admired since childhood.
Spidey was a hero he yearned to emulate. And then, when all was peach keen, and he was in the suit for real, those behind the production sacrificed the art in favor of money-making sequels and potential side-hustles tied to the franchise, as ScreenRant argues.
In the end, Hollywood is a business, and such a fact sometimes leads the material to get "compromised," as Garfield says. Maybe, if Garfield had more say in the whole thing, his run as Peter Parker would have been a bit more appreciated, as many often argue that Tobey Maguire and Tom Holland's films compete for top dog. 
Adams went on to note that she deals with a similar struggle when playing Lois Lane in the Henry Cavill-led Superman movies. Unfortunately, Lois often serves the movie — the greater narrative — and never comes to boast a story "serving the character." Instead, she is merely a character serving the story. Despite all the love Adams holds for Lois Lane, the fact is hard to accept. Though their problems are different, they overlap, as both see aspects of their art — aspects they yearn to see in ten-fold — amiss.