'The Andy Griffith Show': After This Show Star Was Robbed, A Real-Life Mayberry Became Their Home
The Andy Griffith Show's setting in the town of Mayberry in North Carolina may have been fictional but there are many who are quite sure the quaint town really does exist.
In fact, one star of the classic comedy series visited a real town in that state that was such a heartwarming reminder of Mayberry, they decided to stay.
And it's still home to them.
Thelma Lou became a regular character on 'The Andy Griffith Show'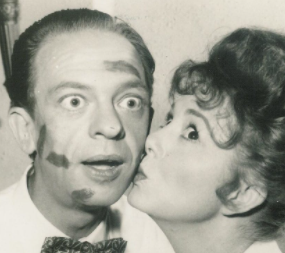 Viewers met Thelma Lou when she arrived in Mayberry towards the end of the show's first season in an episode titled "Cyrano Andy."
The episode's story follows Barney's shyness to pursue Thelma Lou. She likes him as well, but wants him to initiate their courtship.
Finally, seeing that the situation between the two is going nowhere, Barney's boss Sheriff Andy Taylor visits Thelma Lou and tells her about Barney's feelings for her. She'd rather hear it straight from Barney and lies to the deputy, telling him that Andy is wooing her.
Once Barney tells her how he really feels, the two happily become a couple.
And actor Betty Lynn was kept on for more episodes of the comedy.
Betty Lynn's Hollywood home was robbed
The actor, naturally, lived in Hollywood for many years as she had steady work both in films and television, working alongside greats such as Bette Davis and Maureen O'Hara.
Lynn increasingly felt unsafe in her home. She had experienced being targeted by untrustworthy repair staff on her property. Worse, her home was broken into twice and ransacked by thieves assuming they would find something of value in the home of a former television actor.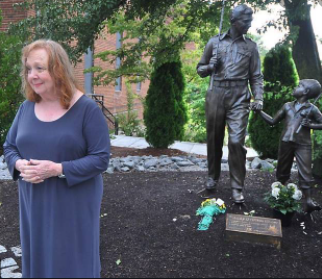 RELATED: 'The Andy Griffith Show': Don Knotts' 1 Complaint on the Show Set That He Finally Needed To Vent About
As fate would have it, in 2006 she was invited to a Mayberry Days festival in Mount Airy, North Carolina. Traumatized by the burglaries she was experiencing in Los Angeles, Lynn felt welcomed and safe in Mount Airy.
The little city with a population of approximately 10,000 was Andy Griffith's hometown as well as the town that many fans assume was the inspiration for Mayberry.
The actor, born in Missouri in 1926, fell in love with the town and its people and made it her home. Since 2019, Lynn has lived in an assisted-living facility in the town.
Andy Griffith regularly denied that Mount Airy was Mayberry
While Mount Airy was heaven to Betty Lynn, for Andy Griffith, he couldn't have enough distance from his hometown, where he felt inferior for so many years, according to biographers.
So little did he want to be associated with Mount Airy, when fans or journalists would allude to Mount Airy's similarity to Mayberry, Griffith would scoff, as he did in his 1998 conversation with the Archive of American Television.
When asked what people back home thought of his show at the time of its 1960 premiere, Griffith said "I don't know what they thought at first," he said. "But now they think I based the show on Mount Airy. I've argued about this too long, I don't care. Let them think what they want to think."