'The Andy Griffith Show': Here's Why Andy's Girlfriend Helen Crump Wasn't Meant to Be a Permanent Character
While on The Andy Griffith Show Andy Taylor and his girlfriend Helen Crump may have seemed to have been meant to be together, in the show's writers' room, that wasn't the case at all.
Schoolteacher Helen Crump was originally planned to be a one-off character, but the show's writers, producers, and Andy Griffith himself soon realized she had to stay.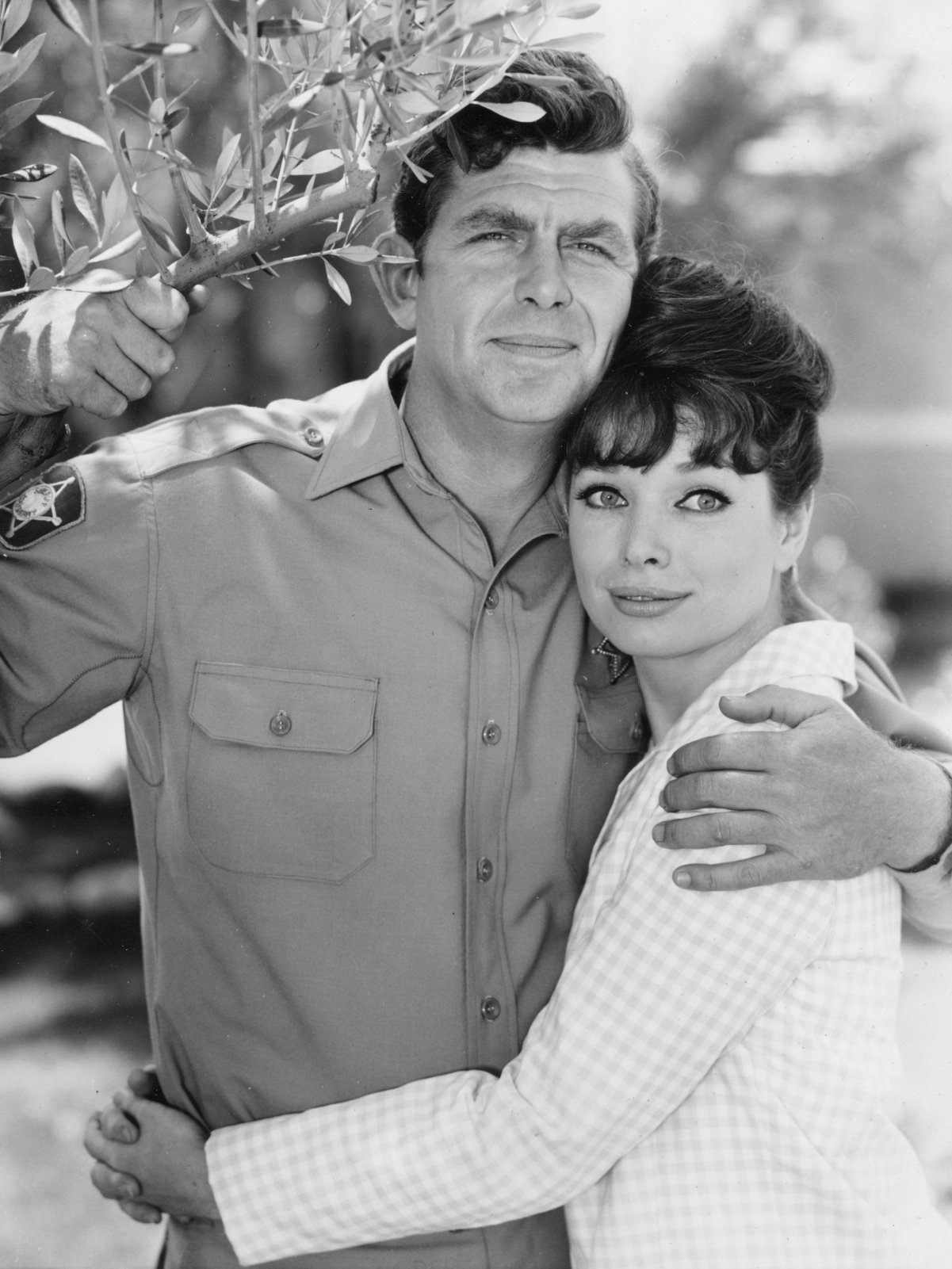 Aneta Corsaut portrayed Helen Crump
Helen Crump, played by actor Aneta Corsaut, arrived on the show in its third season as Opie's schoolteacher in an episode titled "Andy Discovers America."
Andy and Don: The Making of a Friendship and a Classic American TV Show author Daniel de Visé wrote of the moment: "By the time Aneta was cast on the Griffith Show, the quest for an Andy Taylor love interest had been abandoned. Aneta was signed for a one-shot part. Had the producers harbored any real hope of kindling romance, surely they would have given the character a more alluring name than Helen Crump."
Helen Crump wasn't meant to stay on the show
The Griffith Show writers didn't expect the character of Helen Crump to stay in Mayberry very long, judging by their own appraisal of their scripts for women. According to Griffith himself, the show just didn't know how to write for female characters, and the schoolteacher's character wasn't planned to be a long-term one.
As a contributor to the show's scripts, Griffith lay the problem for Andy Taylor's lack of a love interest early in the show squarely at his own feet, as he told Richard Kelly, the author of The Andy Griffith Show book.
"We never knew how to write for women," he said. "We never did know, and because of my peculiar nature, and my personal relationship with women, and the difficulty that I've always had with them – it became even more difficult for us to write for women."
Corsaut's Crump, however, surprised everyone, as Kelly wrote: "Helen Crump solved the show's problem with women. She was attractive, intelligent, warm-hearted, sensitive, and always very proper. Unlike (Elinor Donahue's portrayal of) Ellie, she was never aggressive and threatening to Andy Taylor's masculine superiority. And unlike Joanna Moore (Nurse Peggy), she was not a sexual creature who needed to be dealt with in romantic terms. She was Andy's 'girl,' but she could have been his sister."
Griffith fell in love with Corsaut
Griffith and Corsaut were having an affair during the show's run, according to de Visé. The show's star, however, wanted to marry Corsaut, despite already being married himself.
"Andy couldn't get enough of Aneta," the author wrote in his 2015 biography. "Eventually, he proposed, even though he was already married. He popped the question at least once and possibly two or three times, as Aneta hinted in later years. She turned him down."
The couple did marry, on-screen that is. After five seasons of courtship, Helen Crump and Andy Taylor wed, except the ceremony didn't occur on The Andy Griffith Show. It happened on season 1, episode 1 of its spinoff show, Mayberry R.F.D.
Corsaut died in 1995 of cancer at the age of 62.
It could be said that Corsaut softened the Griffith Show, serving as the main character's romantic interest for several years after many seasons of trying to find Andy Taylor a girlfriend.
RELATED: 'The Andy Griffith Show': Are Any of the Main Cast Members Still Alive?